Level responds to lock picker opening its $330 Apple Store lock in seconds
Lock picking isn't a big threat according to Level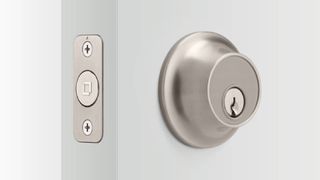 (Image credit: Level)
One YouTuber has demonstrated that the Level Lock Plus smart lock you can find in the Apple Store might not be as secure as its $330 price suggests. However, Level has clapped back at those claims, saying that lock picking isn't the biggest real-world threat when it comes to break-ins.
The Level Lock Plus is a smart lock made by Level (not Apple) that's sold in Apple's stores. Despite being a third-party accessory, much like the Logitech iPad peripherals, it's a great fit among Apple's products as it's designed to be used with them; the Level Lock Plus can be unlocked using one of the best iPhone or best Apple Watch devices even if you've forgotten your actual house key.
However, while this smart lock looks like a great pick-up for people wanting to improve their home's security with a futuristic smart lock, YouTuber LockPickingLawyer has released a video where he shows that the gadget can be picked open in seconds.
The renowned online lock picker – who regularly demonstrates his ability to open nearly any lock to his over 4 million subscribers – starts by commending the Level Lock Plus' fit and finish, before announcing that the actual locking mechanism has some major flaws. Specifically, it can be opened quickly by two of the lowest skill-picking methods out there.
The first method he uses to open the Level Lock Plus is called raking. As demonstrated in the video raking uses two tools – a simple metal piece used to apply tension to the lock and a more jagged piece of metal called a rake. While keeping the lock taut, a lockpicker will rapidly insert and extract the rake with a slight up-and-down motion until it unlocks.
If this sounds fairly easy to do, you'd be right. Many lock-picking blogs recommend raking as one of the first methods that beginners should learn, saying that if you have the tools the techniques can be learned in minutes and mastered pretty quickly after that. The only downside is that many locks can't be picked via raking, as it's a trick that should only really work on the most basic and least secure mechanisms – not the kind you'd expect to find on sale for $330.
To add insult to injury, LockPickingLawyer used a second technique to break open the Level Lock Plus called bumping. This method relies on a special bump key that has a rubber ring on it; you tighten it using a similar tool used in the raking example and then whack the end with a hammer until you open the lock.
Bumping is another technique that's incredibly easy to learn and much like raking you can pick up all the necessary tools for under $50.
In response to LockPickingLawyer's findings, a Level spokesperson told us that while the potential threat of a lock picker is eye-catching, only 4% of homes are broken into using this method (according to US Department of Justice and FBI statistics).
They went on to explain that Level's smart locks help to tackle a "bigger risk" the roughly 38% of homes that are burgled via unforced entry – homes where people have entered through an unlocked door or window. Further, if your Level Lock is opened you can see that remotely helping you to spot if someone has unexpectedly managed to open it using a lock pick or a key.
"Level products help minimize home break-in risks with Auto-lock settings at your control - a feature that no analog lock can match.
"Level provides the convenience of access, protection for doors you have forgotten to lock from anywhere in the world, and awareness of when the state of your lock has changed. We offer the convenience of using something as simple as your phone to securely access your home instead of dealing with lost keys, or keys placed under mats for friends (the first place any intruder looks). We focus on the things that truly impact the experience for our customer's everyday lives."
Sign up to receive daily breaking news, reviews, opinion, analysis, deals and more from the world of tech.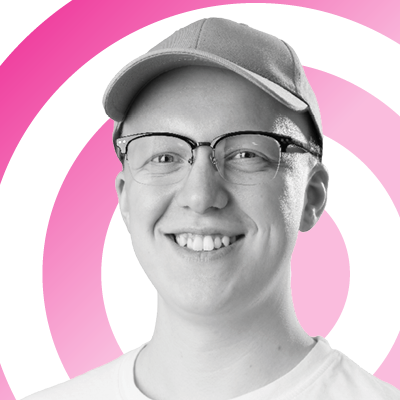 Senior Staff Writer, News
Hamish is a Senior Staff Writer for TechRadar and you'll see his name appearing on articles across nearly every topic on the site from smart home deals to speaker reviews to graphics card news and everything in between. He uses his broad range of knowledge to help explain the latest gadgets and if they're a must-buy or a fad fueled by hype. Though his specialty is writing about everything going on in the world of virtual reality and augmented reality.