Our guide to the best Verizon phones is perfect if you're currently weighing up your options or simply want to know what's available right now at the nation's leading carrier. Whether you're an iPhone fan, Android user, or simply don't know your budget yet, we've put together this handy guide to help determine the best Verizon phone for you.
With a huge selection of excellent Verizon wireless plans currently available with speedy 5G data speeds, excellent coverage, and heaps of streaming perks, Verizon tends to be a good choice for those looking to make the most of those new flagship devices. We're of course factoring all that into our recommendations for this month's best Verizon phones, although if you're looking to keep those monthly costs firmly in check don't worry - there are also fantastic budget options at Verizon too. The selection is pretty vast also, with tons of choice for both iPhone and Android users.
We've also kept an eye on what this week's best Verizon deals happen to be offering. While new phones in general tend to be pretty pricey, you'd be pleasantly surprised at how much some of these promotions can cut down those high costs. Big trade-in rates are particularly popular, and you'll also find a few options to bag a device for completely free with a new unlimited data plan.
Another option to consider is to bring your own unlocked phone to the network. This can have a few advantages and disadvantages, depending on your situation, and we've covered it in full detail in its own section at the bottom of the page. Regardless of which Verizon phone option you go for, you'll find plenty of options and information right here on this page.
The best Verizon phones: iPhones
The iPhone 12 Pro is one of the best iPhone options on Verizon thanks to a seriously superb specs line-up. This is slightly above the base model iPhone 12 which offers a top-end triple lens camera setup for stunning snaps.
The iPhone 12 Pro comes packing a 6.1-inch OLED display meaning rich colors but without sacrificing battery life. You also get that latest A14 Bionic chipset for the fastest speeds, backed by 5G connectivity to take full advantage of the Verizon 5G network speeds. MagSafe is another nice option, allowing you to charge using wireless accessories that magnetically snap to the back of the phone.
Common deals on the iPhone 12 Pro at Verizon include big trade-in offers that can potentially cut your bills by upwards of $800, as well as the option for free additional devices when you purchase the first with a new plan. Both are strong options and mean you can often pick up this rather expensive iPhone for much less than you would think...
Read more in our iPhone 12 Pro review.
The iPhone SE is a fantastic option for anyone that wants the design and build quality of Apple without the company's usually high price tag that goes along with it. Despite that price you still get fast performance and water-resistance along with a 4.7-inch Retina HD screen which is ideal for one-handed use.
This runs the A13 chip found in the iPhone 11 Pro, making it super powerful. That single-lens camera offers portrait mode for impressive snaps with background blur plus you get 4K video recording. Touch ID is the security measure on this phone which is a little dated now. Battery life could be better but at this price, it's tough to complain.
At Verizon, the iPhone SE is a particularly good budget option because big red often gives this particular device away for free with a new unlimited plan. No trade-ins are normally required either, so it's great if you don't happen to have that old device ready to hand over for a discount.
Read more in our iPhone SE (2020) review.
For anyone that wants the latest iPhone handset specs but with a lower price, then the iPhone 12 Mini is a perfect option. This offers the one-handed friendliness of a 5.4-inch Super Retina XDR screen but while still being OLED and 1080p, meaning super clear resolution and bright images with punchy colors.
Unlike the cheaper iPhone SE, this comes packing in dual rear cameras, like the iPhone 12. It also has that new design format that's four times stronger. You get the latest FaceID unlocking, water-resistance, 5G speeds with that latest A14 chip and Dolby Vision video quality.
Verizon's deals on the iPhone 12 Mini closely mirror those of the standard iPhone 12, with both trade-ins and 'buy-one get-one free' options being common. The lower asking price of the 12 Mini, however, can mean that a trade-in rebate can actually cover the entire cost of the device - if you're eligible of course.
Read more in our iPhone 12 Mini review.
The best Verizon phones: Android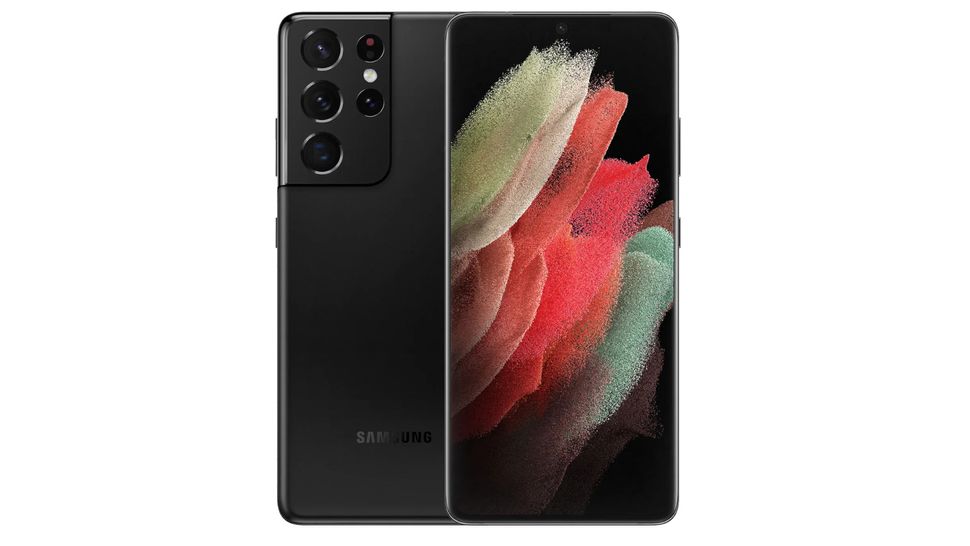 The Samsung Galaxy S21 Ultra is not only the best Android phone from the company yet, but it's quite possibly the best Android phone ever. A bold claim indeed. But with specs like these, an easy one top back up. You get a stunning Quad HD and 120Hz adaptive refresh rate 6.8-inch Super AMOLED display making it the best you can buy.
The quad cameras, like the stunning design, also impress with a massive 108MP snapper that manages an eye-melting 100x zoom. You also get 40MP selfies and up to 8K video recording resolution. There's S Pen compatibility and you get a solid battery that lasts a full day of heavy use, easily.
Like the big iPhone flagships, Verizon likes to offer the Galaxy S21 Ultra with big trade-in discounts and the option for a 'buy-one get-one free' promotion. That latter option is especially good on a phone like the Galaxy S21 Ultra since you're potentially getting a lot of free phone for the money - if you're willing to pay big on one device that is.
Read more in our Samsung Galaxy S21 Ultra review.
If you want the pure Android experience and first-in-line updates of a Google Pixel phone, but without the steep price, then Google's Pixel 4a 5G is perfect. You still get the fastest 5G speeds and an impressive 6.2-inch edge-to-edge display with the selfie camera hidden inside the screen. Yet the price is far lower than you might expect.
The rear fingerprint scanner feels a bit dated and the processing speeds could be faster, but that's why this price is so low. That said, this does have the same processor as the Pixel 5. Perhaps that lower performance helps on battery drain as this offers far better battery life than you usually get on a Pixel phone.
Read more in our Google Pixel 4a 5G review.
For those Android fans really on a budget, consider the newest entry-level device from Google - the Pixel 4a. Released back in August 2020, this standard device doesn't quite match the 5G version when it comes to specs (and lacks 5G, as you've probably already figured out), but comes with the added benefit of being free with a new unlimited plan right now at Verizon.
As expected too, the Google Pixel 4a's camera is still one of the best in the business, especially at this price point, and the clean Android experience means you're not weighed down by all the bloatware you often find on third-party devices. So, if you're strictly trying to keep those phone bills down, definitely consider the Google Pixel 4a.
Read more in our Google Pixel 4a review.
The best Verizon phones: BYOD
The best phone for Verizon could already be in your possession. If you've got an unlocked phone and don't want a new one but simply want to get in on that Verizon network coverage and those 5G speeds, that's an option too.
If you do want to go down this route then be sure to check your phone will work with Verizon. You can do this using the IMEI number – there's a handy way of checking right here on the Verizon site.
Note - Verizon is very particular about what phones will actually work on its service, being the US's sole operator of a CDMA network. We won't bore you with the details of what this means, but in a nutshell, if you're thinking about bringing over a device that works on AT&T or T-Mobile (GSM networks), it may not be compatible. Most unlocked phones in 2021, however, do in fact support both GSM and CDMA networks.
So, if you want to save money on your network by bringing your own handset – perhaps giving you more to spend on better deals – then consider these pros and cons:
Pros:
Get a $450 gift-card reward for switching over from another carrier (which can be spent on phone bills)
Keep your same phone number and contacts
Avoid upgrading for no reason
Cons:
Not all phones are compatible (Verizon uses a CDMA network)
You have to pay to unlock devices (if you don't have an unlocked device already)
Verizon can be pricier than alternative options
So, if you want the best coverage in the US and you also want the option to get unlimited 5G data, then Verizon has you covered. It might not be the cheapest network but that's because you're paying for the quality of those features.
In short, you get what you pay for and in this case you'll appreciate just how great the network performance is for your buck. Already decided which phone option works for you? It's time to check out the best Verizon deals.
If you'd like to see what the competition is offering, also recommend is our guide to the best AT&T phones this month.