Our guide to the best Verizon phones is perfect if you're currently weighing up your options or simply want to know what's available right now at the nation's leading carrier. Whether you're an iPhone fan, Android user, or simply don't know your budget yet, we've put together this handy guide to help determine the best Verizon phone for you.
With a huge selection of excellent Verizon wireless plans currently available with speedy 5G data speeds, excellent coverage, and heaps of streaming perks, Verizon tends to be a good choice for those looking to make the most of those new flagship devices. We're of course factoring all that into our recommendations for this month's best Verizon phones, although if you're looking to keep those monthly costs firmly in check don't worry - there are also fantastic budget options at Verizon too. The selection is pretty vast also, with tons of choice for both iPhone and Android users.
We've also kept an eye on what this week's best Verizon deals happen to be offering. While new phones in general tend to be pretty pricey, you'd be pleasantly surprised at how much some of these promotions can cut down those high costs. Big trade-in rates are particularly popular, and you'll also find a few options to bag a device for completely free with a new unlimited data plan.
Another option to consider is to bring your own unlocked phone to the network. This can have a few advantages and disadvantages, depending on your situation, and we've covered it in full detail in its own section at the bottom of the page. Regardless of which Verizon phone option you go for, you'll find plenty of options and information right here on this page.
Latest update: 8 June 2023
Added Google Pixel 7a for 'best value Android'.
Previous update: 27 April 2023
Checked prices and information on page for accuracy.
The best Verizon phones: iPhones
Best Apple phone for most users
Why you can trust TechRadar We spend hours testing every product or service we review, so you can be sure you're buying the best. Find out more about how we test.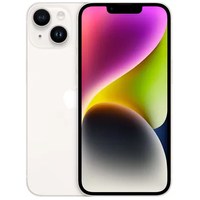 Apple iPhone 14: $799 at Verizon
The iPhone 14 is going to sit within the goldilocks zone for most people - offering a decent mix of features, design, and price. While not the biggest upgrade from the iPhone 12 (both basically feature the same look), its subtle yet well-thought-out improvements to the camera and power efficiency make it a fantastic daily driver that doesn't completely break the bank. Normally, deals on this device involve a trade-in rebate that can actually cover the entire cost of the device, so it's a good option if you're looking to upgrade from an iPhone 12 or 13. See our iPhone 14 review for a detailed look at this model.
Best value iPhone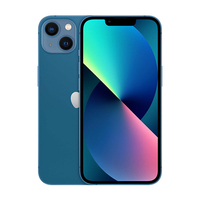 Apple iPhone 13 mini: $599 at Verizon
While its smaller size might not be to everyone's taste, the iPhone 13 mini is a great value pick at Verizon thanks to a recent promotion that gives it away for free without the need for a trade-in. Outwardly, it shares the same design as the later devices and it even has the same chip, with a few minor differences. In short, it's a powerful fully-featured little device that can still keep up with the best of them in 2023. We'd highly recommend this one - especially if you can get it for free without having to trade. Head on over to our iPhone 13 mini review for a full run-down of this model.
Best for power users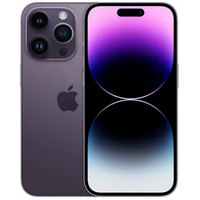 Apple iPhone 14 Pro Max: $1,099 at Verizon
For a high-end Apple choice, we'd advocate skipping over the iPhone 14 Pro and heading straight to the iPhone 14 Pro Max - 2022's most premium iOS device. The trade-in rebates tend to be the same and you'll score what's essentially the best of the best right now. A powerful new A16 Bionic chip, superb camera system, and eye-catching Dynamic Island feature mean this is the device that's really pushing the boundaries for Apple phones right now. Read our iPhone 14 Pro Max review for our full thoughts on this model.
The best Verizon phones: Android
Best for most users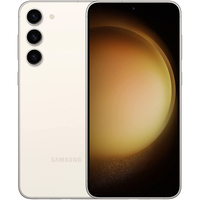 Samsung Galaxy S23: $799 at Verizon
Launched in early 2023, the Samsung Galaxy S23 is the latest iteration in the well-known series of Android flagships from the South Korean brand. Outwardly, it's essentially the same as the previous S22 but a new chip and upgraded camera features mean it's up there with the best phones you can buy right now. As with most of the big flagships at Verizon, trade-in rebates on this device are available all year round and can even get you a free phone, depending on your eligibility. See TechRadar's Galaxy S23 review for a more in-depth look at this model.
Best non-Samsung Android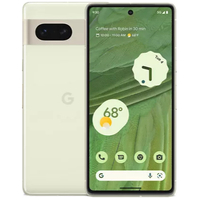 Google Pixel 7: $699 at Verizon
As a competitive alternative to the Galaxy S23, we'd also recommend the Google Pixel 7. It's way cheaper upfront, but still features a premium design and some incredibly impressive camera tech. It's quite simply a great allrounder from a company that's really stepped up its smartphone game in recent years. Verizon's deals on this device, like on other flagships, generally offer a free device with a trade-in, so it's going to come down to personal preference between this and the S23. Check out TechRadar's Google Pixel 7 review for more details on this device.
Best value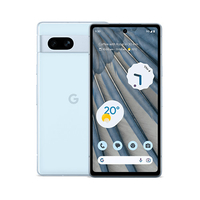 Google Pixel 7a: $499 at Verizon
Alternatively, the newer Google Pixel 7a is a great choice if you're on a budget. It's a little smaller than the standard Pixel 7 but packs in the same chipset, a great camera, and a really decent 90Hz display. At $499, it's arguably one of the best featured mid-range smartphones in its price range and well worth considering if you're looking for save a bit of cash. See our Google Pixel 7a review for more information on this device.
Best for power users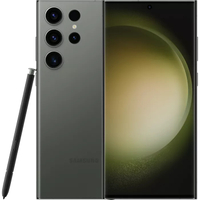 Samsung Galaxy S23 Ultra: $1,199 at Verizon
And, here's the device for true Android aficionados - the stunning Galaxy S23 Ultra. This is the latest and most high-end device from the brand and one that's packed with the latest components. A superb chip, excellent camera, and gorgeous display make this one a superb option for power users. It is, however, on the big side at 6.8 inches, so bear that in mind. In regards to deals on this one, expect trade-in rebates to reach up to $1,000 - enough to cut its hefty price tag significantly. Head on over to our Galaxy S23 Ultra review for more detailed information on this flagship device.
The best Verizon phones: BYOD
The best phone for Verizon could already be in your possession. If you've got an unlocked phone and don't want a new one but simply want to get in on that Verizon network coverage and those 5G speeds, that's an option too.
If you do want to go down this route then be sure to check your phone will work with Verizon. You can do this using the IMEI number – there's a handy way of checking right here on the Verizon site.
Note - Verizon is very particular about what phones will actually work on its service, being the US's sole operator of a CDMA network. We won't bore you with the details of what this means, but in a nutshell, if you're thinking about bringing over a device that works on AT&T or T-Mobile (GSM networks), it may not be compatible. Most unlocked phones in 2022, however, do in fact support both GSM and CDMA networks.
So, if you want to save money on your network by bringing your own handset – perhaps giving you more to spend on better deals – then consider these pros and cons:
Pros:
Get a $500 gift-card reward for switching over from another carrier (which can be spent on phone bills)
Keep your same phone number and contacts
Avoid upgrading for no reason
Cons:
Not all phones are compatible (Verizon uses a CDMA network)
You have to pay to unlock devices (if you don't have an unlocked device already)
Verizon can be pricier than alternative options
So, if you want the best coverage in the US and you also want the option to get unlimited 5G data, then Verizon has you covered. It might not be the cheapest network but that's because you're paying for the quality of those features.
In short, you get what you pay for and in this case you'll appreciate just how great the network performance is for your buck. Already decided which phone option works for you? It's time to check out the best Verizon deals.
If you'd like to see what the competition is offering, also recommend is our guide to the best AT&T phones this month.