T-Mobile's next sleight of hand could make early termination fees vanish
Uncarrier 4.0 might cover cost to bail on competitors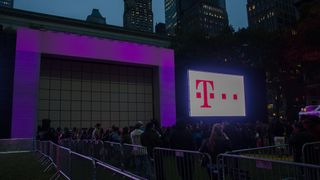 Word on the wire is that T-Mobile's next Uncarrier initiative may summon the magic needed to make escaping the clutches of rival services that much easier.
TmoNews reported today that fourth-placed carrier T-Mobile could soon tempt new customers into switching from Verizon, AT&T or Sprint by making early termination fees (ETF) disappear.
On December 17, outspoken T-Mobile Chief Executive Officer John Legere tweeted that his company would soon announce Uncarrier 4.0, which promises to "eliminate another customer pain point" in the New Year.
Having already eliminated two-year agreements and international roaming charges while enabling customers to upgrade their handsets twice a year - not to mention 200MB of free tablet data - what could possibly be left?
For my next trick...
According to an anonymous source who emailed TmoNews, T-Mobile's next feat could offer switchers from rival carriers a credit of up to 350 just for switching to the magenta network.
The initiative, reportedly codenamed "Houdini," appears to be focused on luring customers in family plans, allowing them to switch up to five lines - regardless of when that existing contract ends.
"New customers will receive instant credit when they trade in a smartphone, then get a credit for the ETF charged by their old carrier when they submit the final bill to TMO," the source revealed.
Such a move would certainly offer plenty of incentive for families looking to save money, but it remains to be seen if even T-Mobile can pull off such an impressive trick when the carrier shows what's up its sleeve on Wednesday, January 8 during CES 2014.
Christmas is coming, so give the gift of our (free) Xbox One review!
Sign up to receive daily breaking news, reviews, opinion, analysis, deals and more from the world of tech.