Star Wars has found an unlikely inspiration as Lucasfilm eyes the next stage of its movie-based output: James Bond.
Speaking to Empire magazine, Lucasfilm president Kathleen Kennedy explained how 007 is influencing the iconic sci-fi series' next batch of films.
On the surface, it seems odd that the as-yet-titled Star Wars movies, which were confirmed to be in development at Star Wars Celebration 2023, would take their cues from the James Bond franchise. As Kennedy reveals, though, it's not so much the Bond film series' tone, aesthetic, or story beats that are influencing Lucasfilm's new line-up of films. Instead, it's simply a case of when they're released in theaters.
"I've often brought up Bond [as an example]," Kennedy said. "That's every three or four years, and there wasn't this pressure to feel like you had to have a movie every year.
"I feel that was very important to Star Wars. We have to eventise this. It's much better to tell the truth that we're going to make these movies when they're ready to be made, and release them when they're ready to be released."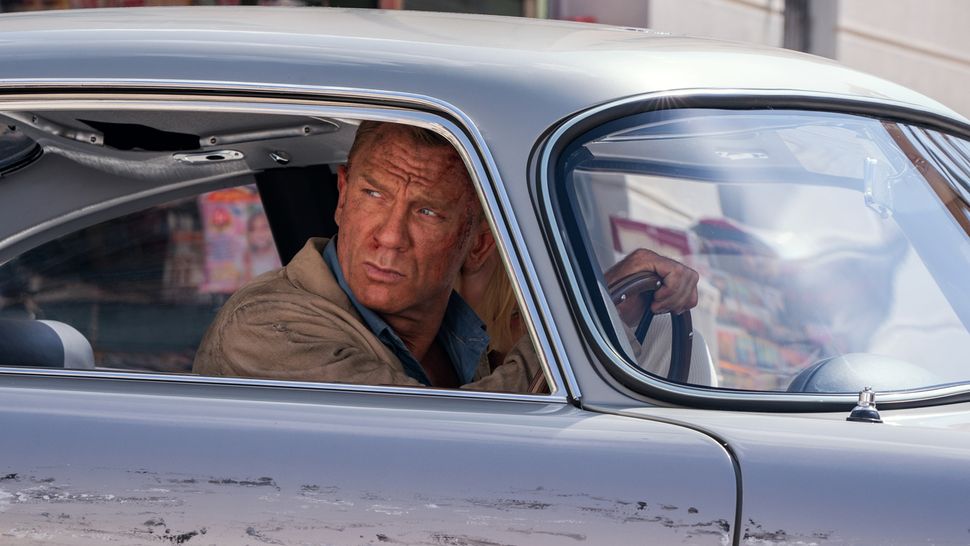 The next phase of Lucasfilm's film line-up will forego Star Wars' traditional moviemaking method. The next four movies won't follow the franchise's trilogy-based format as each one will exist independent of the others.
James Mangold (Logan, Ford v Ferrari) will direct a tale that depicts the very first Jedi, with the movie set 25,000 years before events of the Skywalker Saga. Sharmeen Obaid-Chinoy (Ms Marvel) is working on the opposite end of the spectrum to develop a flick set 15 years after The Rise of Skywalker, which will see Daisy Ridley's return as Rey as she begins setting up a new Jedi Order.
Meanwhile, Dave Filoni – a Star Wars veteran who's had a hand in many of the franchise's best TV shows, including The Mandalorian on Disney Plus – will bring the so-called Mando-Verse's various storylines together for a climactic silver screen event film. It'll serve as the culmination of the live-action Disney Plus shows, including forthcoming series like Ahsoka and Skeleton Crew, plus The Mandalorian, and is likely to be one of the first new Star Wars films to arrive in theaters.
Filoni's film isn't expected to be the first Star Wars movie to launch theatrically since Episode IX, though. Per Deadline, Taika Waititi's unnamed Star Wars movie is sure to lead the way, with the news outlet claiming filming will begin in 2024. You can read more about every new Star Wars project that'll debut in the coming years in our new Star Wars TV shows and movies explained guide.
Analysis: a welcome departure for a galaxy far, far away
Kennedy's comments are sure to come as a relief to Star Wars fans and general moviegoers.
There's no denying that the franchise's most recent trilogy – comprising The Force Awakens, The Last Jedi, and The Rise of Skywalker – could've been better. Yes, they were commercial successes, but the frenetic turnaround between each entry – there was only a two-year gap between Episodes 7 and 8, and another two years between Episodes 8 and 9 – meant that The Last Jedi and The Rise of Skywalker felt rushed, especially from a storytelling perspective with their interconnected narrative. Unsurprisingly, they're two of the least highly-rated Star Wars films in existence.
That kind of turnaround is fine in the television space. After all, fans of The Mandalorian were calling for its second season to be made as quickly as possible following the show's critically-acclaimed first outing. And, even if the next season of a hugely popular Star Wars TV series, such as The Mandalorian or Andor, needs more development time, there are other shows being made alongside or around them that are ready to be released in the interim period. So, while The Mandalorian season 4 won't be with us for some time, we've got Star Wars: Visions season 2 to watch (it made its Disney Plus debut today [May 4]), plus Ahsoka and Skeleton Crew to look forward before the end of 2023.
It's pleasing, then, that Kennedy and company are going back to basics with their filmmaking approach, and taking a page out of the Bond franchise's notebook. The Daniel Craig James Bond movie era is adored for its reinvention of the character and far grittier plots. But it was the gaps between each highly anticipated installment that helped to build excitement and get bums on seats when each one eventually arrived in theaters.
A studio like Lucasfilm needs fans to be excited about every new Star Wars movie, and that means staggering their releases across a wider surface than before. In my mind, taking a more methodical approach to their development, and only releasing them when they're ready, is the right plan to follow. On May the Fourth – the annual celebration of all things Star Wars – of all days, it sounds like we have 007 to thank for that.
For more Star Wars and James Bond-based coverage, find out how to watch the Star Wars movies in order, or how to watch the James Bond movies in order (most of which are streamable now on Prime Video).