Want to know how to watch the John Wick movies in order? You're in luck.
In this guide, we'll run you through the correct order to watch every John Wick film in. Admittedly, there are only three movies in the epic action franchise so far, so it's not that difficult to work out. Well, that was the case until John Wick: Chapter 4, one of our most keenly anticipated new movies for 2023, which has finally arrived in theaters (read our John Wick: Chapter 4 review while you're here). The Continental, a John Wick TV spin-off, will also debut on Peacock later this year.
But we digress. Below, you'll find more information on how to watch the John Wick films in the right order. That includes each movie's release, plot synopsis, and main cast members, where you can stream the three John Wick movies to date in the US and UK, and what other spin-off projects are in development.
Here, then, is how to watch the John Wick movies in order.
John Wick movies in order: quick list
Looking for a quick rundown on how to watch the John Wick movies in order chronologically? Read the list below:
John Wick – 2014
John Wick: Chapter 2 – 2017
John Wick: Chapter 3 – Parabellum – 2019
John Wick movies in order: Full timeline
John Wick
Release date: October 24, 2014
Cast: Keanu Reeves, Michael Nyqvist, Alfie Allen, Adrianne Palicki, Bridget Moynahan, Dean Winters, Lance Reddick, Toby Leonard Moore, Ian McShane, John Leguizamo, Willem Dafoe
Plot: The first John Wick film's story is a simple one at heart. Wick (Reeves), a former assassin, is grieving the passing of his wife. To help him cope, she arranged for a beagle puppy to be gifted to Wick once she died. However, when a gang of Russian criminals – led by Alfie Allen's Iosef – invade his home, murder his puppy, and steal his 1969 Boss 429 Mustang, the legendary hitman comes out of retirement to kill those responsible. In short: men kill man's puppy and steal his car. Man goes on rampage seeking retribution against those who wronged him.
Put like that, John Wick might not sound all that intriguing – but it's absolutely fantastic. Reeves delivers a terrific performance full of emotional gravitas and badassery in Wick's quest for vengeance, while there's just enough teasing about its wider universe and worldbuilding aspects that'll leave you wanting more. Oh, and it's full of top-tier stunt work and riveting action sequences – some of which is the best we've seen on camera for a long time. When you've got legendary stuntman Chad Stahelski (The Matrix, Escape From LA) making his directorial debut, that's a given. Nobody, though, expected John Wick to be this good.
John Wick: Chapter 2
Release date: February 10, 2017
Cast: Keanu Reeves, Riccardo Scamarcio, Laurence Fishburne, Lance Reddick, Ruby Rose, Common, Peter Stormare, Bridget Moynahan, Franco Nero, John Leguizamo, Ian McShane, Claudia Gerini
Plot: With word out in the assassin world that Wick has come out of retirement, Camorra crime boss Santino D'Antonio (Scamarcio), who helped Wick retire and marry his wife, forces the legendary assassin to fulfill the blood oath they made years prior. Wick initially rejects D'Antonio's wish but, after his home is attacked once more, reluctantly accepts his offer.
Saying anymore about John Wick: Chapter 2 would spoil its twisting and turning plot. But, as a sequel to a surprisingly brilliant film, John Wick 2 builds on its predecessor's foundations with frenetic aplomb. It delivers absorbing, suspense-filled gun-fu-style action aplenty, fleshes out the John Wick universe in new, exciting ways, and delivers a bombshell ending that sets up another engrossing *ahem* chapter in Wick's fascinating life.
John Wick: Chapter 3 – Parabellum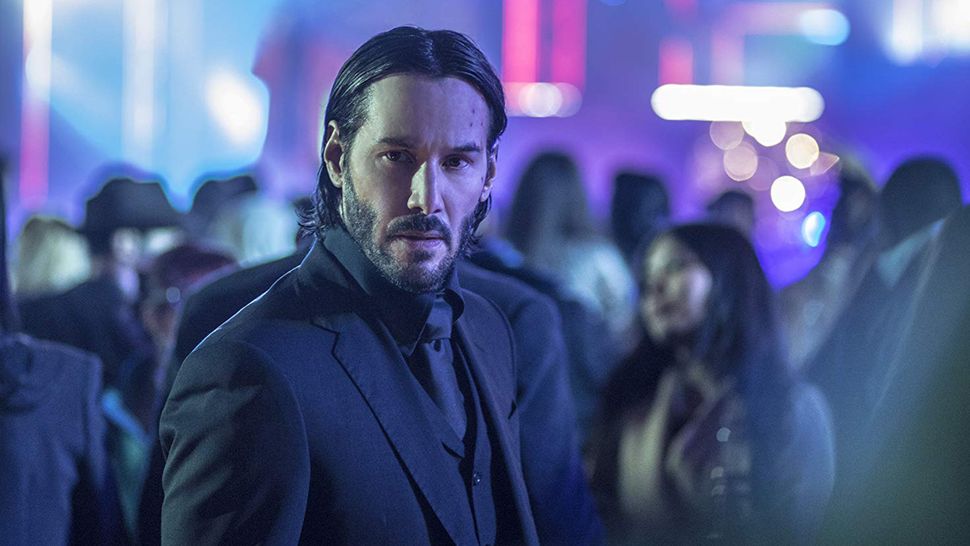 Release date: May 17, 2019
Cast: Keanu Reeves, Halle Berry, Laurence Fishburne, Lance Reddick, Marc Dacascos, Asia Kate Killon, Anjelica Huston, Ian McShane, Tobias Segal, Saïd Taghmaoui, Jerome Flynn, Randall Duk Kim, Susan Blommaert, Jason Mantzoukas, Cecep Arif Rahman, Yayan Ruhian
Plot: After Chapter 2's shock ending, Wick finds himself "excommunicado" – essentially, he's now hunted by every other hitman across the globe. With few allies left to turn to, Wick is forced to make numerous difficult decisions to stay ahead of his pursuers, and to try and get out of the assassin game for good.
Parabellum ups the ante from the movies preceding it, with a plethora of highly entertaining and tension-fuelled set pieces that'll have you whooping and hollering at the screen. It's the more drama-based scenes, though, where John Wick: Chapter 3 really shines – the threequel provides more information on Wick's past, including his childhood and how to get into the hitman business in the first place. Like Chapter 2, Parabellum will stun you with its ending, but it's all in the name of setting up John Wick: Chapter 4, which is shaping up to be the best (and longest) installment yet in the hugely popular franchise.
Where to watch the John Wick movies in order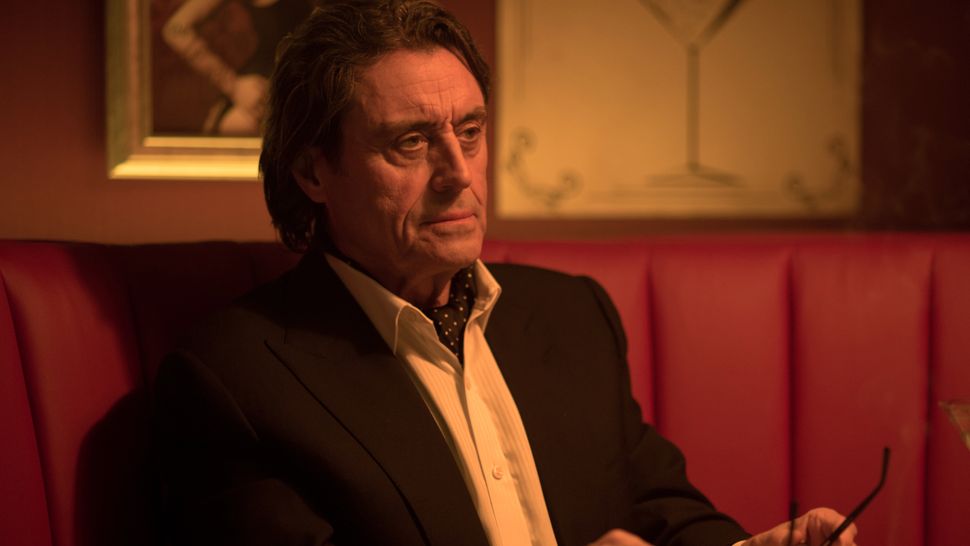 In the US, HBO Max subscribers used to have access to all three John Wick films, which unsurprisingly made their way onto our best HBO Max movies list. Unfortunately, those films were removed from Warner Bros Discovery's (WBD) main streamer in early February – so where can you stream them now?
Right now, you can watch all of the John Wick movies in order for free if you own a Peacock subscription (in the US, anyway). If you don't, you can rent all three movies from Amazon, Google Play, Apple TV, Vudu, the Microsoft Store, RedBox, AMC Theaters on Demand, and DirectTV. You can also buy John Wick 1, 2, and 3 from these stores and on YouTube.
In the UK, John Wick 1 and 2 can be rented or bought via Amazon, Apple TV, Google Play, Sky, YouTube, Rakuten, and the Microsoft Store. John Wick 3 can also be rented or purchased from these stores, but it's also available to stream for free on Prime Video if you have an Amazon Prime subscription.
John Wick movies in order: franchise's future
John Wick: Chapter 4 won't mark the end of the iconic hitman's movie series. In fact, there will be plenty more entries to add to our John Wick movies in order guide in the coming months and years.
First, the aforementioned Chapter 4 will be the next entry in the gun-fu franchise. It arrives in theaters worldwide on March 24 – and critics who have seen the movie early have described it as the series' best entry yet. Color us excited.
Two spin-offs are expected to launch later this year and/or in 2024, too. The Continental, a Peacock exclusive, is a prequel show that explores the backstory of Ian McShane's Winston, who goes on to run the New York-based Continental Hotel. The series will explore The Continental's origins as a safe haven for the world's assassins, as well as examine real-life events, such as the Great Garbage Strike and the American Mafia's rise to power.
Ballerina, the second spin-off, will be a movie starring Ana de Armas (No Time to Die, The Gray Man) as Rooney, a ballerina-assassin who hunts down those who murdered her family. It's set between John Wick 3 and John Wick 4, and is expected to include the likes of Reeves' Wick and McShane's Winston in supporting roles. It's unclear if Lance Reddick, who unexpectedly passed away on March 17, will appear in the film.
Lastly, John Wick Chapter 5 is rumored to be in early development. The fifth film was supposed to be shot back-to-back with Chapter 4, but that idea was scrapped in March 2021.
John Wick movies in order: all films ranked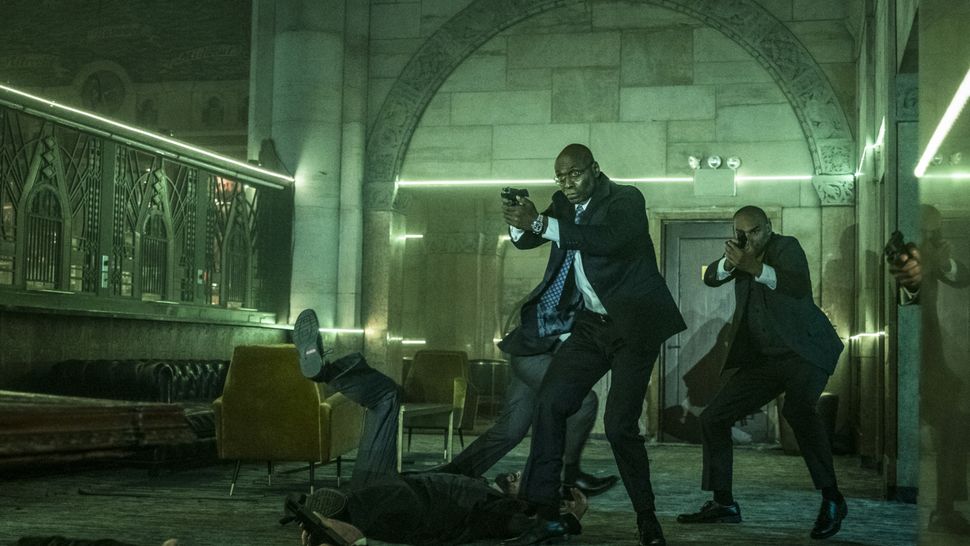 Determining how to rank all of the John Wick movies in order is a subjective topic. Some people prefer the first film's simple premise and how it's executed, while others have a preference for Chapter 2 or Chapter 3, due to their elaborate and enthralling nature of their action sequences.
Below, we've ranked the three John Wick films to date based on their Rotten Tomatoes Tomatometer scores. The review aggregator website gives a broader and clearer indication of which movie most users enjoyed most (and which one they didn't), hence why we've used it over the likes of IMDb and Metacritic.
With two films tied on 89%, we've also factored in the pair's audience score to determine which one reigns supreme. Check out the brief list below and see if you agree with everyone else.
John Wick: Chapter 3 – Parabellum – 89% (86% audience score)
John Wick: Chapter 2 – 89% (85% audience score)
John Wick – 86% (81% audience score)