Sony puts PS3 Cell chip plant up for sale
Toshiba likely to buy after poor PS3 sales hurt Sony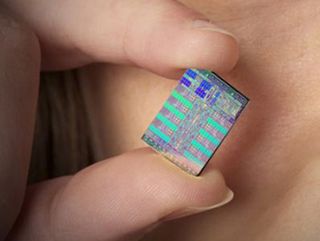 If the rumours coming out of Japan prove true, it seems Sony is about to hand over the keys to the plant that produces the PlayStation 3's Cell processor to Toshiba in a deal worth up to ¥100 billion (£434 million).
Reports in various Japanese newspapers over the weekend have cited insiders as saying that talks are underway between Sony and Toshiba for the sale of the Sony plants in Nagasaki that manufacture the Cell and various other advanced chips. The speculation led to Sony issuing a firmly worded denial in Japanese only early this morning.
PS3 dragging Sony down
Industry analysts blame the dual factors of poor PS3 sales and the lack of demand inside Sony for the Cell chip in other own-brand products for preventing the fabrication business becoming profitable.
Consequently, speculation has Toshiba and Sony forming a new joint venture that will continue to make high-end processors for supply to Sony and other companies. This will ensure that the Cell remains available to power the PS3.
Sony will also take the opportunity to move away from a policy of handling all parts of production itself to one where it is free to source components from other firms. This is a move motivated in part by the success of companies like Apple in using a similar approach.
Sign up to receive daily breaking news, reviews, opinion, analysis, deals and more from the world of tech.
J Mark Lytle was an International Editor for TechRadar, based out of Tokyo, who now works as a Script Editor, Consultant at NHK, the Japan Broadcasting Corporation. Writer, multi-platform journalist, all-round editorial and PR consultant with many years' experience as a professional writer, their bylines include CNN, Snap Media and IDG.