Actualización: El HTC U11 y Sony Xperia XZ Premium han entrado en nuestra lista de los mejores teléfonos - ¿en qué puesto se encuentran con respecto al Galaxy S8 y al iPhone 7?
¿Pensando en comprar un nuevo teléfono? Tenemos los mejores teléfonos inteligentes del momento que se enumeran aquí - y tenemos los teléfonos Samsung Galaxy S8 y Samsung Galaxy S8 Plus peleándose con el iPhone por la delantera de nuestra lista.
Aquí está el ranking en el que hemos pasado horas reduciendo a diez. Tenemos en cuenta el poder, las especificaciones, el diseño y, lo más importante, la relación calidad-precio de cada teléfono.
(Si el precio es demasiado alto, echa un vistazo a nuestra lista de los mejores teléfonos más baratos que no le costará más de £ 200).
El mejor smartphone
Para aquellos con prisa, aquí lo tienes: el Samsung Galaxy S8 es el mejor teléfono inteligente del mundo.
Una combinación de un diseño impresionante, una pantalla increíble y una gran cámara lo convierten en el mejor teléfono que puedes comprar ahora mismo. Asegúrate de echar un vistazo a través de la mejor clasificación, para que sepas cual es el mejor para tus necesidades
Today's best Samsung Galaxy S8 deals
Samsung Galaxy S8 (Instalments)
Texts:
Domestic & International Text to select countries
Samsung Galaxy S8 (Instalments)
Calls:
to the US & Canada
Texts:
+ Unlimited Wi-Fi Texting
Data:
+ Unlimited Wi-Fi Data
Samsung Galaxy S8 (Instalments)
Calls:
to/from the US, Canada & Mexico
Texts:
Domestic & International Text
Data:
Users of more than 50GB+ in month may notice reduced speeds / 3G-speed mobile hotspot
¿Ya conoces tu sistema operativo favorito? ¡Entonces revisa nuestro mejor iPhone o Android para que sepas cual es para ti!
No estás sorprendido con lo que encuentras pero no estás seguro cuánto tiempo debes esperar para los próximos lanzamientos? Revisa nuestras bien surtidas páginas de las fechas de lanzamientos de iPhone 8 o de Google Pixel 2 para ayudarte.
Encuentra una buena oferta con TechRadar: ofertas de telefónos móviles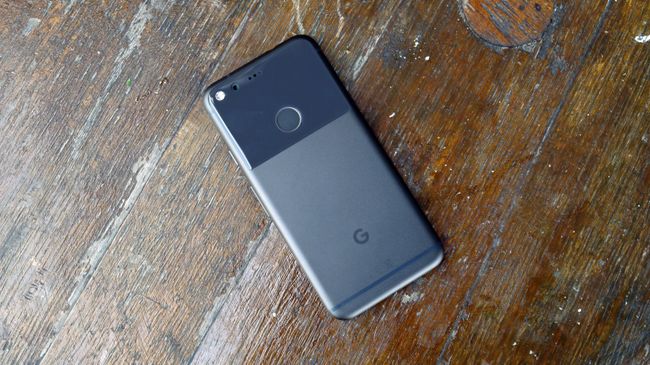 10. Google Pixel
El mejor teléfono para un Android puro
Peso: 143g | Dimensiones: 143,8 x 69,5 x 8,5mm | OS: Android 7.1 | Tamaño de pantalla: 5 pulgadas | Resolución: 1080 x 1920 | CPU: Snapdragon 821 | RAM: 4GB | Almacenamiento: 32/128GB | Batería: 2770mAh | Cámara trasera: 12MP | Cámara frontal: 8MP
Funcionamiento supremamente sencillo
Pantalla brillante, colorida Full HD
La vida de la batería podría ser mejor
Asistente todavía debe desarrollar potencial
Google Pixel es un excelente teléfono insignia y un impresionante debut para Google como fabricante- y el nuevo Asistente, es un gran rival de Siri. Si estás bien con el de precio, el Pixel es un respiro de aire fresco de Google en el mundo de un complicado Android.
La cámara de 12MP en la parte posterior es una de las mejores del mercado, mientras que la interfaz limpia y fresca de Android Nougat es un deleite de usar.
Hay un gran poder bajo el capó de este teléfono, lo que lo hace perfecto para juegos y multitareas, mientras que la pantalla brillante y colorida proporciona una excelente experiencia de visualización para tus películas y programas de televisión.
Puede no ser el teléfono más atractivo en el mercado, pero está lejos de ser feo... y si de algo puedes estar seguro es que te dará mucho alcance por tu dinero.
Lee la reseña completa: Google Pixel review
¿Qué sigue? Hay poca información en este momento en relación con Google Pixel 2, pero esperamos que contenga el nuevo chipset Snapdragon 835 (o una ligera actualización en él) cuando se lance alrededor de octubre de este año - y parece que va a ser Resistente al agua también.
Today's best Google Pixel deals
También considere: ¿Como lo que ves, pero necesitas más pantalla? Entonces, le gustará el Google Pixel XL - el hermano de 5,5 pulgadas del Pixel que cuenta con una QHD eye-popping (que es 2K) de resolución.