Is Disney Plus account sharing allowed? Latest crackdown measures
News
Contributions from
last updated
Can you share your login with Winnie the Pooh and Friends?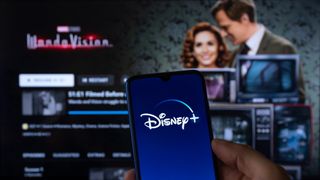 (Image credit: Miguel Lagoa / Shutterstock.com)
Netflix has finally delivered on its promise to crackdown on account sharing, and it looks like Disney Plus might finally be following suit. For those wanting to find out the latest on whether or not Disney Plus account sharing is allowed, we've delved into everything you need to know in our guide below.
It's acknowledged that a degree of Disney Plus account sharing is inevitable. Since its peak of 164.2 subscribers at the end of 2022, though, Mickey Mouse's streaming service has been on a slight downward trajectory, with the latest 2023 Q2 earnings call alluding to crackdown methods being in the platform's future. While nothing has changed as of yet, then, Disney might not be quite so 'Hakuna Matata' about account sharing.
Disney Plus account sharing: what the Ts&Cs say:
There's nothing explicitly denouncing Disney Plus account sharing in the Subscriber Agreement. The emphasis is instead on the account holder's responsibility to keep this information safe, stating that they, rather than Disney Plus, will be liable for any damage arising from their login details being misused by others.
It's laid out in Section 1: User Eligibility and Registration, stating: "You are solely responsible for maintaining the confidentiality and security of your username and password and for all activities that occur on or through your Disney+ and ESPN+ accounts. However, if you allow others to access your Disney+ or ESPN+ account, this Agreement, as well as any specific consents you may have provided, also applies to their access, use, and disclosure of information".
So, Disney Plus is aware that subscribers may choose to provide their login details to family and friends. The platform's functionality basically encourages this, with each account able to run multiple concurrent streams from different devices, and offering the ability to create up to 7 individualized profiles.
But, if your account starts being accessed from dozens of devices over many geographic locations, this is likely to be flagged as "suspicious activity" which may lead to your account being blocked or terminated.
In August 2023, though, CEO Bob Iger commented on password sharing on Disney Plus, and plans to actively control the situation.
"We already have the technical capability to monitor much of this [password sharing]. And I'm not going to give you a specific number, except to say that it's significant. What we don't know, of course, is as we get to work on this, how much of the password sharing as we basically eliminate it will convert to growth in subs."
Apparently we can expect its new account sharing terms by the end of 2023, which will then come into effect in 2024.
Been too free with your password? You can change it in your account settings and gradually ice out your loved ones. Or – a much nicer idea – buy them a Disney Plus gift card for a special occasion.
How do I add someone to my Disney Plus account?
First off, you need to be a paying Disney Plus member. You can check out everything a subscription offers in our Disney Plus price guide and the best deals available, though - spoiler alert - there's no longer a Disney Plus free trial.
Then, you can create up to 7 user profiles. Each one maintains the individual's viewing history, produces a line-up of 'Recommended' titles based on this, and lets them create their own unique 'Watchlist'.
Setting up a personalized profile for a child, partner, parent or friend is easy. Just follow the instructions provided below:
Sign in to your Disney Plus account
Click on your avatar
Select 'Edit Profiles'
Click on the "+" 'Add Profile' icon
Pick an Avatar
Enter a name for the profile and then select "Save"
Further customization includes: disabling/enabling GroupWatch, enable a child friendly Kids Profile (this makes only TV-Y7FV and G-rated content available), and set up a 4-digit Profile Pin for additional security.
You can delete a profile by clicking on 'Edit Profiles', selecting the pencil icon under the relevant avatar, and selecting 'Delete Profile' at the end of that webpage.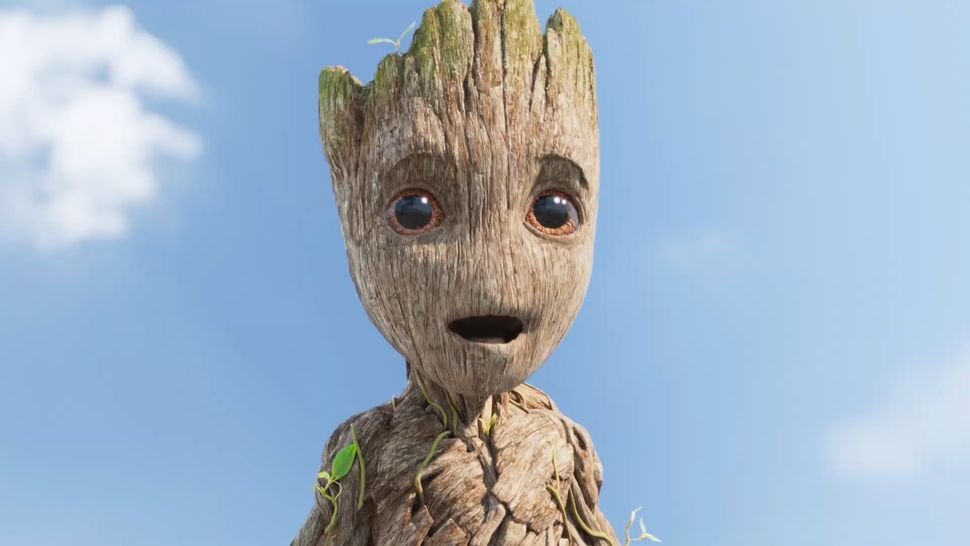 How many devices can you have Disney Plus on?
With Disney Plus account sharing you can watch content on four different devices at the same time. That means your youngest can enjoy Muppets Now on the smart TV while Marvel-loving teens kick-back with The Falcon and the Winter Soldier on their iPad. If you receive Error Code 13 trying to stream your favorite show, though, it's likely your account is being accessed by more than four people at once...
Additionally, you can download content to a whopping 10 mobile devices to view offline too. That way you need never endure a dull moment in the Post Office queue or on your way to work.
As we detail in this piece on Disney Plus devices, there's lots of tech compatible with the Disney Plus app, all of which you could use to stream exciting original TV shows like Ms Marvel and Obi-Wan Kenobi.
Sign up for Black Friday email alerts!
Get the hottest deals available in your inbox plus news, reviews, opinion, analysis and more from the TechRadar team.
Daniel Pateman is a freelance writer, producing articles across the cultural spectrum for magazines like Aesthetica, Photomonitor, The Brooklyn Rail and This is Tomorrow. He also provides text-writing services to individual curators and artists worldwide, and has had work published internationally. His favourite film genre is horror (bring on Scream 5!) and he never tires of listening to Absolute 80s on the radio.