Disney Plus devices: what platforms can I watch the streaming service on?
You're not just stuck with using a laptop or Smart TV, you know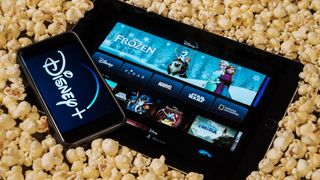 (Image credit: AFM Visuals / Shutterstock.com)
Amassing a total of 221 million subscribers by August 2022, Disney Plus has overtaken the likes of Netflix, solidifying its status as one of the biggest streaming platforms on the market. With subscribers all over the world with varying lifestyles, it likely won't come as a surprise to you Disney Plus is compatible in a range of devices - and we explain exactly which with our comprehensive list below.
There are myriad ways to watch Disney Plus, from downloading the Disney Plus app on your smartphone to streaming the latest MCU instalment in 4K. With a library ranging from classics like The Simpsons to new Disney Plus Originals and fascinating documentaries produced by National Geographic, there's a lot to like.
It's incredibly easy to get your fix of Disney Plus. Just read on as we detail what hardware makes the cut for compatible Disney Plus devices.
What devices can I watch Disney Plus on?
Lots and lots! We lay out below which devices are compatible with Disney Plus and – space permitting – the particular models too.
Windows:
Chrome 75 or later
Edge
Firefox 68 or later
Mac:
Safari 11 or later
Chrome 75 or later
Firefox 68 or later
Mobile Devices and Tablets:
Note that you have to install the application for Disney Plus first:
Android phones and tablets (requires OS 5.0 Lollipop or later)
Apple mobile devices (requires iOS 14.0 or later)
Apple iPad (iPadOS 14.0 or later)
Amazon Fire Tablet (all models running FireOS 5.0)
If the Disney Plus app doesn't come pre-installed, it will need to be downloaded from the relevant app store.
Smart TVs:
Android TV devices: Chromecast with Google TV, Dynalink TV BOX, Sharp, Sony Bravia, NVIDA SHIELD TV, Xiaomi Mi Box
LG WebOS smart TVs
Samsung Smart TVs: 2016 or newer that use the Tizen OS
Panasonic smart TVs: EZ or EX, FZ or FZ, GZ or GX, HZ or HX, JZ or JX
Hisense TVs: 2017 or newer using VIDAA 2.5 or VIDAA 4.01 or later
Connected TVs, Game Consoles, and Streaming Devices:
Amazon Fire TV (Fire OS 5.0 or later)
Apple TV (4th generation or later)
Chromecast (Version 1 or newer, Nest Hub/Max, Vizio Smart TVs with built-in Chromecast)
PlayStation 4 and 5
Xbox One, Xbox Series X | S.
Roku (a full list of compatible devices can be found here).
Sky Q (Receiver, Mini, Sky Ticket TV Stick/Box)
NOW (Smart Stick, Smart Box, Black NOW Box)
Virgin TV Stream
We have full guides on installing Disney Plus on Roku, as well as Disney Plus on Apple TV, and a Disney Plus on Chromecast guide.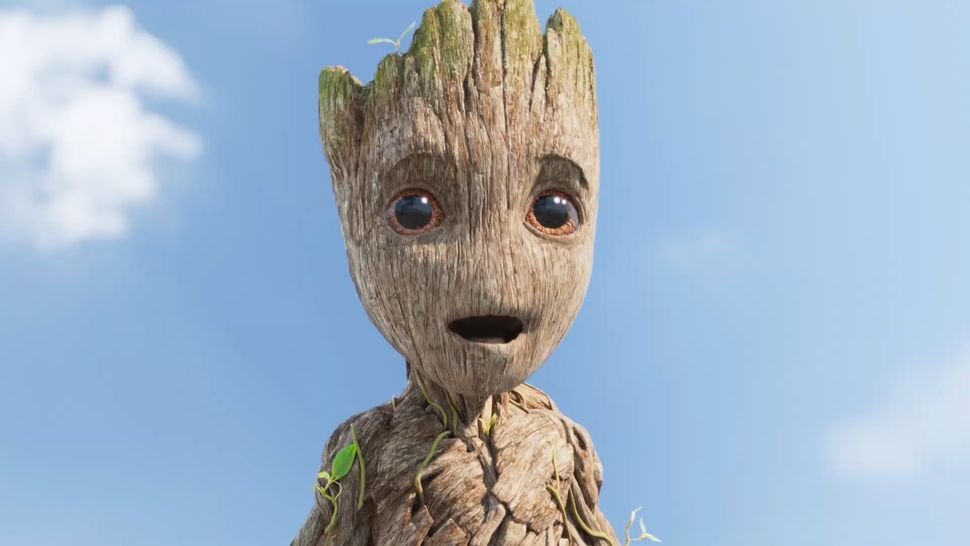 What devices can't I watch Disney Plus on?
Far fewer than there are compatible Disney Plus devices! But certain bits of tech haven't yet been integrated with the Disney Plus app. And, as illustrated below, the older your device or OS, the less chance there is that it will be supported.
Nintendo gaming consoles
Samsung smart TVs running the Orsay OS
LG Netcast TVs
Roku models 2400X, 3000X, 3050X, 3100X, 2450X, 2500X, 3400X, 3420X.
Devices with the Linux OS
Mobile browser playback isn't supported
Neither are browsers on smart TVs, gaming consoles, and streaming devices
Older Apple TV models (1st, 2nd, and 3rd generation Apple TVs). However, you can use AirPlay to get around this.
How many devices can you have Disney Plus on?
You can download the streaming service's app to as many of your devices as you want. But! A single membership will only let you stream from four devices simultaneously.
As our Disney Plus price comparison guide shows, that's actually pretty brilliant considering the modest monthly fee ($7.99, or £7.99 in the UK, $11.99 in Canada, €8.99 in eurozone countries, and $11.99 in Australia). It's more than either Netflix, Amazon Prime Video, Hulu or HBO Max allow, yet less costly than all but Hulu. Plus, the monthly fee could potentially be split four ways...
You can also download content to up to 10 mobile devices and watch offline, so you could squeeze even more value from the platform. As long as each device has sufficient storage space, there's the potential for large households to have 10 members watching Disney Plus films or shows offline, downloaded over a Wi-Fi connection beforehand.
Sign up to receive daily breaking news, reviews, opinion, analysis, deals and more from the world of tech.
Daniel Pateman is a freelance writer, producing articles across the cultural spectrum for magazines like Aesthetica, Photomonitor, The Brooklyn Rail and This is Tomorrow. He also provides text-writing services to individual curators and artists worldwide, and has had work published internationally. His favourite film genre is horror (bring on Scream 5!) and he never tires of listening to Absolute 80s on the radio.