You may find this hard to believe, but there aren't many more popular days of the year that people search Google for the word 'antivirus' than the day after Christmas. Yep, nothing says "yuletide greetings" quite like a solid dose of virus protection, scamming prevention and anti-malware tools!
But the reality is that with all the new phones, laptops and other devices that are gratefully received on December 25, come a torrent of more opportunities for cybercriminals to prey on the new owners.
To help prevent them and their nefarious ways, we're glad to report that our latest round of antivirus software testing has recently been completed and yet again there's a clear winner - Bitdefender sits at the top of the ever-growing pile.
If you're looking for a basic level of protection for your Windows PC, then Bitdefender Antivirus Plus comes in as a bargain under the $30/£20-mark for the entire year. While only an extra few dollars or pounds will let you get your hands on the all-singing all-dancing Bitdefender Total Security, that gives coverage of up to five devices - thus allowing you to protect your iOS or Android mobiles along with your Windows and Mac computers.
We've got a more detailed explanation of each of the brilliant Bitdefender's three antivirus plans below, so you can pick out the most suitable protection for you and your family. And scroll down to learn more about why we rate Bitdefender so highly.
Best antivirus 2021: Bitdefender's deals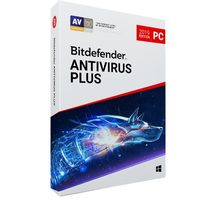 Bitdefender Antivirus Plus
US price: $29.99 | UK price: £19.99 | AU price: $35
Not only does Bitdefender's base-package have plenty of features, it's also straightforward to use and has very accurate malware blocking. With multi-layered protection, Bitdefender Antivirus Plus is super, affordable protection for your PC.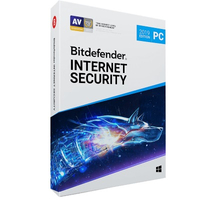 Bitdefender Internet Security
US price: $34.99 | UK deal: £24.99| AU price: $49.99
For just a few dollars or pounds more, Bitdefender's Internet Security adds features like parental control and privacy firewalls. It can protect up to three PCs, making it great value for families or multiple account users.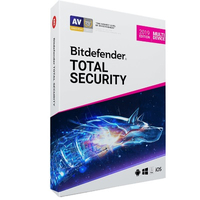 Bitdefender Total Security
US price: $39.98 | UK price: £29.99| AU price: $59.99
Take Bitdefender's virus protecting prowess and makes it available for Mac, Android & iOS. Covers five devices with the one sub to cover home computing and mobile. It also adds in handy extra features like optimization and a basic VPN.

Why do we think Bitdefender is the best antivirus?
We should probably have guessed by now that Bitdefender would hold out the hot competition from the likes of Norton, Kaspersky and Trend Micro to take top honors on our best antivirus list.
The provider really does have all the bases covered when it comes to creating top-notch online security software. Naturally, it has powerful anti-malware and spam detection tools, but it's also incredibly easy to set up and use while having minimal impact on the performance of your devices.
Below we have listed our top five reasons for why we consider this antivirus software to be the best:
Security: We know that this should go without saying, but it's worth reasserting that Bitdefender is a trusted source when it comes to pure blocking of malicious software. So it will give you peace of mind once installed.
Stacks of features: Even that basic Antivirus Plus plan has got loads of features packed in: extra ransomware protection, Wi-Fi security scanning, dedicated online banking browser, secure file deletion, vulnerability scanner, password manager...the list goes on!
Easy to use: You can have a program that gives you the strongest, most airtight protection out there - but that's entirely useless if you can't figure out how to run a scan or interpret the results of scans. Bitdefender is a super friendly bit of software to install and operate.
Won't impact performance: Bitdefender says that all of its antivirus software preserves your battery and the speed of your devices, so they keep running smoothly. We found that it doesn't significantly interfere with your system's speed, unlike other antivirus software can when they scan.
Affordable: Despite its lofty position in our antivirus countdown, Bitdefender still has extremely competitive prices in comparison to other antivirus software.