If you enjoy running yourself and are looking for a gadget to get more from the sport, or you're looking for a gift for the runner in your life, this guide will steer you in the right direction.
Running is one of the oldest and most instinctive forms of exercise around – just put one foot in front of the other, rinse and repeat in quick succession. Still, here at TechRadar we believe there's nothing that can't be improved with a bit of technology, and in 2022 we've been treated to even more products that promise to help us run better and enjoy the miles even more. And we're not just talking about the amazing range of new running watches either.
One thing that will help streamline your run, maximize your efficiency and take you closer to that ever-elusive personal best, is the ability to reliably monitor your form. Running form trackers are extremely sophisticated and the data they provide could be the secret weapon in your running arsenal, identifying all the areas that you need to work on and showing you how to improve.
The best running gadgets
Why you can trust TechRadar We spend hours testing every product or service we review, so you can be sure you're buying the best. Find out more about how we test.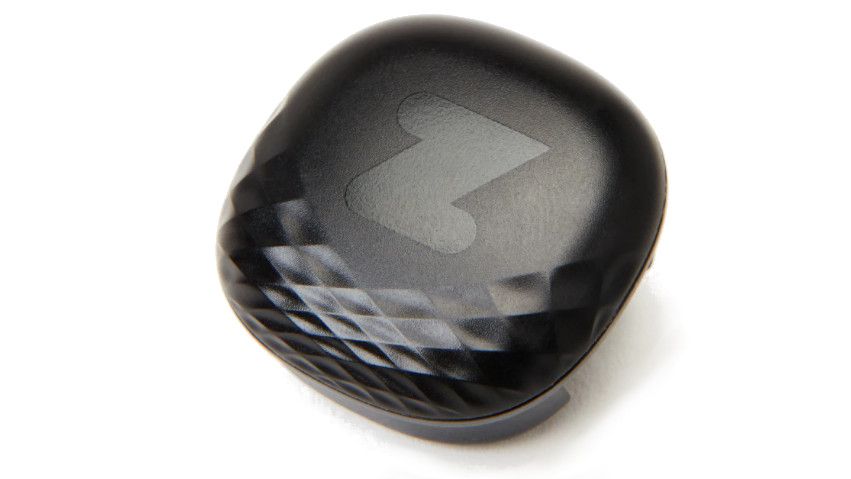 Treadmill training is a great way to get some miles in your legs in adverse weather, but it can also be extremely dull putting in the miles with no changing scenery or clubmates to keep you company. That's where the Zwift Runpod comes in.
Zwift might be best known for its exercise bikes and associated app (used to great effect in the Virtual Tour de France), but it also makes an excellent little cadence sensor that allows runners to hit the simulated roads alongside the cyclists. The Zwift Runpod simply clips onto your shoelaces before you hit the treadmill, and connects to the Zwift app on a phone or tablet.
You will have your own little avatar in the world, and can join group runs or just set out on your own, sticking to the track or making up your own route as you go along. It's a great way to stave off the boredom that comes with indoor running, and get out with your friends if you're unable to meet in person.
Read our full Zwift Runpod review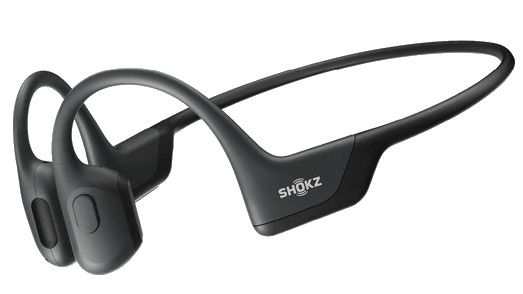 Shokz (formerly known as AfterShokz) is the biggest name in bone conduction headphones, and the OpenRun Pro is its best sounding headset to date.
The OpenRun Pro follows an almost identical design to the OpenRun, but with new bass transducers that deliver much more rounded, punchy sound while still leaving your ears clear. You no longer have to choose between sound quality and remaining aware of your surroundings as you run.
There are also a couple of small design tweaks to make your life easier, including a repositioned charging port (the headphones will give you an hour and a half of playback after just five minutes of charging) and larger buttons for adjusting the volume and skipping tracks.
In our tests, we occasionally found that the new bass transducers tickled during particularly bass-heavy tracks, but never enough to be a real distraction.
Read our full Shokz OpenRun Pro review
A heart rate monitor can really take your training to the next level, giving more accurate readings than a running watch or fitness tracker, and responding to changes quicker during fast-paced interval training. The gold standard is a chest strap heart rate monitor like the Garmin HRM-Pro, but for runners who don't like the sensation of a band around their ribs, or find it interferes with their sports bra, the Polar Verity sense is a great alternative,
This is a heart rate monitor that can be worn on the wrist like a watch, but can also be attached to your upper arm, where it will move less as you run, resulting in less 'noise' in the data.
It's also great if you supplement your running with weight training, as gripping actions can mess up heart rate measurements from the wrist, and if you enjoy swimming as a form of cross-training, you can also attach it to your goggles.
Read our full Polar Verity Sense review
Amazfit is well known for its cheap running watches, and it's now branching out into sports headphones as well. The Powerbuds Pro don't just deliver good sound, with a hefty dose of bass to keep you powering through tough workouts, they also include a heart rate monitor to keep tabs on your training zones. When we tested them, we were particularly impressed by their ability to detect runs automatically based on the movement of your head, and begin monitoring your pulse accordingly.
The resulting data is pretty impressive, if not quite as accurate as a high-end running watch or heart rate monitor, but that's not the only trick these smart headphones have up their sleeve, The buds can also detect when you're slouching based on the position of your head in relation to your cervical spine, and warn you via the smartphone app if your posture is putting too much pressure on your neck.
Factor in some impressive active noise cancellation, and you've got a very nicely designed set of true wireless headphones for both work and play.
Read our full Amazfit Powerbuds Pro review
A gadget for runners who want to improve their body composition, and keep tabs on their cardiovascular health. Like most smart scales, the Withings Body Cardio measures not just your weight, but also fat, muscle, and bone using a technique called bioelectric impedence. These tissues all have different electrical resistance, so by passing a very mild current through your body, the scale is able to calculate the approximate mass of each one. This data is imported to the Withings app, where you can track changes over time.
The Withings Body Cardio has a couple of extra tricks up its sleeve, too: the scale is also able to calculate your standing heart rate and pulse wave velocity. This is a measure of arterial stiffness; the stiffer your arteries, the less they're able to stretch with each pulse of blood. This results in higher blood pressure, which can lead to heart disease and strokes.
The Body Cardio scale isn't a medical device, but it can tell you whether your pulse wave velocity is in the normal range for your age and gender, or whether it would be wise to seek medical advice.
Read our full Withings Body Cardio review
Under Armour has an extensive range of connected road running shoes, each pair of which contains a sensor that collects data on your form and feeds it into the MapMyRun smartphone app. Check out the app post-run for stats on your pace, cadence, and stride length, which you can use to adapt your running style. Over-striding? These shoes will help you identify the problem so you can rein yourself in. Pace too slow? The app will encourage you to take smaller, faster steps.
The data is encouraging; according to Under Armour's own research, runners using MapMyRun's form coaching ran 7% faster and 3% further than those who didn't.
The redesigned upper on this particular shoe might not be to everyone's liking, but there are lots of others available, so take a look at our tips for choosing the right running shoes and browse the options on Under Armour's website (opens in new tab).
Read our full Under Armour HOVR Mega 2 Clone review