Best HTC Vive and HTC Vive Pro games: top games to get the most out of your headset
Make the most of the latest VR tech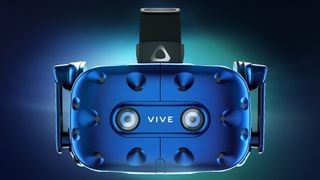 Although Oculus is also producing high-end VR devices, and Sony's PSVR offers a (relatively) cheaper VR experience for gamers, HTC is still one of the top contenders in the virtual reality stakes if you're looking for high performance and you're willing to deal with a more involved set-up process.
Whether you've got the original HTC Vive headset, the newer, more advanced HTC Vive Pro or the latest addition to the family,the HTC Vive Cosmos, you're going to get a guaranteed phenomenal virtual reality (VR) experience.
They're especially good if you have plenty of living space and the room to set-up full room-scale tracking at home rather than being confined to a tiny space or having to move all your furniture round every time you want to step into virtual reality.
Although all the HTC Vive headsets share some similarities, the HTC Vive Pro headset bumps up the display resolution to 2880 x 1600 pixels while the Cosmos goes up again to 2880 x 1700. All the headsets are great, in our opinion, but it's worth noting that the newer you go, the crisper the resolution you'll get to enjoy.
HTC's headsets also enable you to play the vast majority of the best VR games currently on offer, which is why we've created this guide to help you figure out which ones are worth your time.
We're now long past those early sluggish days that VR gaming had to struggle through. Now there's an expansive range of gaming experiences on offer, from experimental indies, to AAA heavyweights, to ports of some of the latest console releases.
But it's worth remembering that not all VR games are made equal. Some HTC Vive games are better than others. With that in mind, we've taken the time to pick out the best of the best, so you can jump right in and start enjoying your headset and not waste any time on low-quality gaming experiences.
Here are the best available games for the HTC Vive family of headsets right now, as well as a few upcoming games that you won't want to miss.
Beat Saber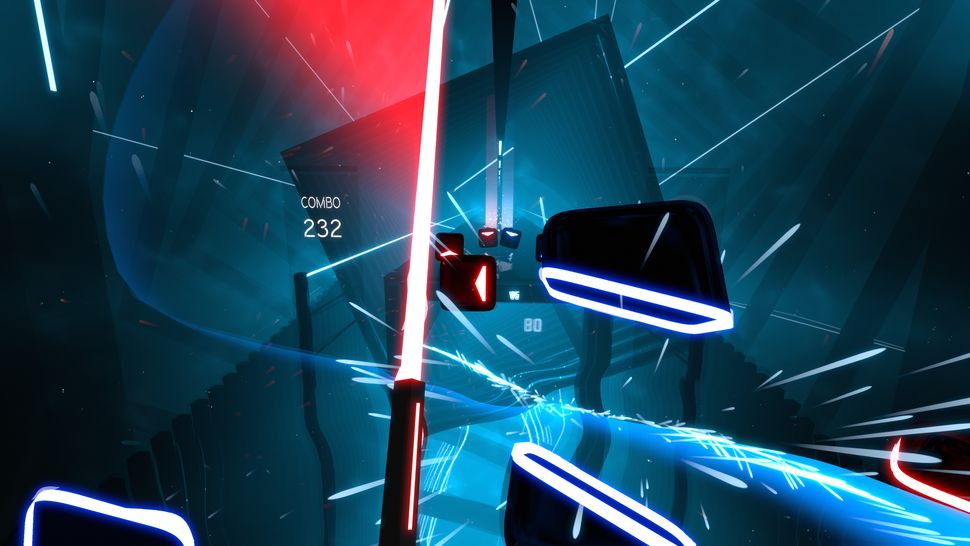 To put it simply, Beat Saber is what it would be like to be a Jedi sucked into Tron to play Dance Dance Revolution. If that sounds like a wild amalgam, that's because it is: Beat Saber has players slashing with lightsabers to a musical track. Neon is everywhere, and blocks and obstacles fly at the player, requiring rhythmic slashing, expert saber manipulation and careful dodging throughout.
Although it was in an early access state for a long time, Beat Saber is now an official release and can boast "Overwhelmingly Positive" reviews in Steam. The game comes with music tracks and levels made by the developers, but for gamers that want a bit more variety, mods support custom tracks and levels.
Hellblade: Senua's Sacrifice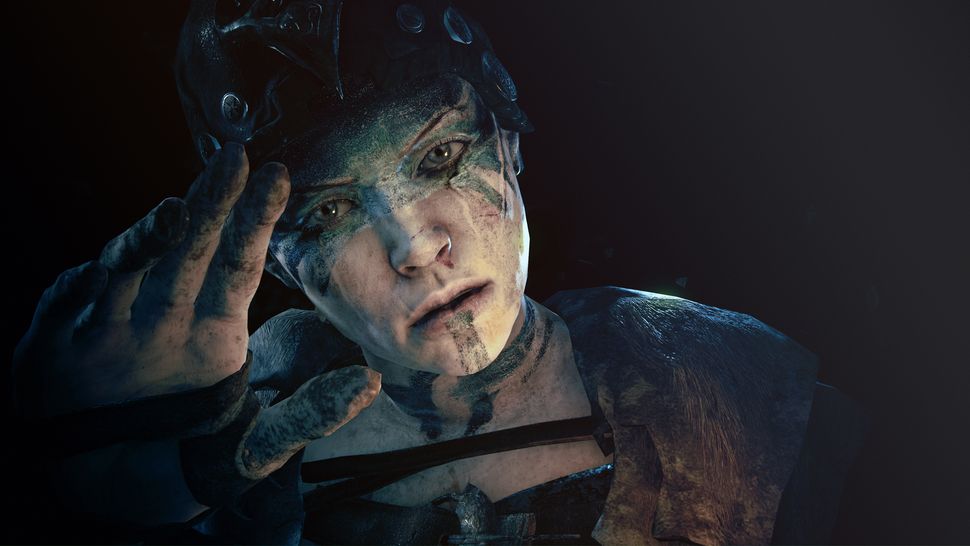 Initially a console and PC hit, Hellblade: Senua's Sacrifice is an example of a game that transfers extremely well to VR. In fact, in some cases playing this game in VR even enhances the experience so if you've already played it and enjoyed it, it could be worth going in for another round.
Between its visuals, sound design and haunting, sometimes frightening atmosphere, Hellblade is a game that sucks you in on any platform but with VR there's just an extra element of immersion. You also get to enjoy a few unique options like choosing from a selection of camera angles: either standard third person, a top-down view or a down-low, looking up from the grass kind of view.
In terms of controls and mechanics Hellblade isn't an absolutely flawless VR experience but it's a fantastic example of what the platform is capable of in terms of visuals and storytelling.
No Man's Sky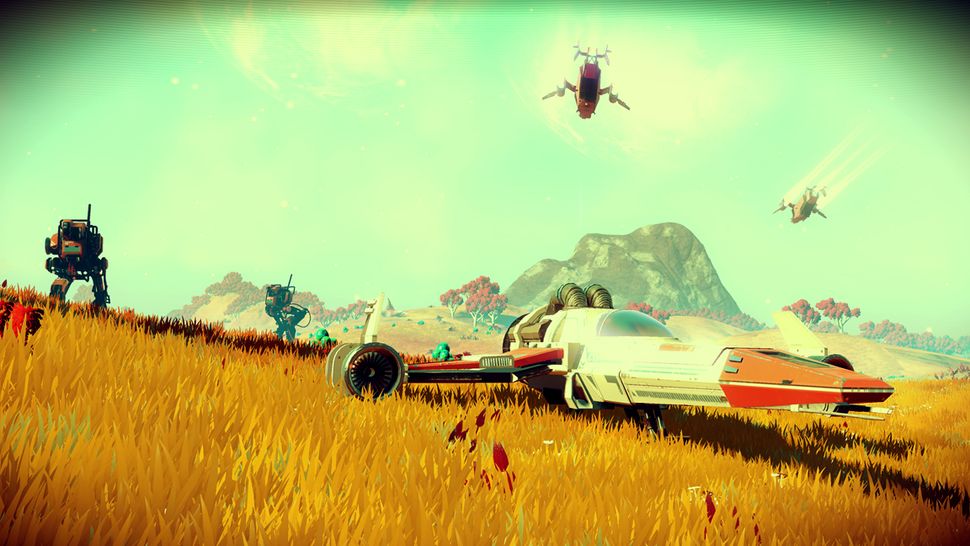 No Man's Sky didn't get off to the greatest start when it first launched but it's come a very long way since then with a wide range of updates that have given players far more to see and do. Notably, one of the updates is to include VR support.
Playing on an HTC Vive headset is a great way to immerse yourself in the game's hugely colourful open world and bring it to life. It feels like a natural fit for a game that's so focused on immersion. The great thing is if you already own No Man's Sky, VR support comes as part of a free update.
The Elder Scrolls V: Skyrim VR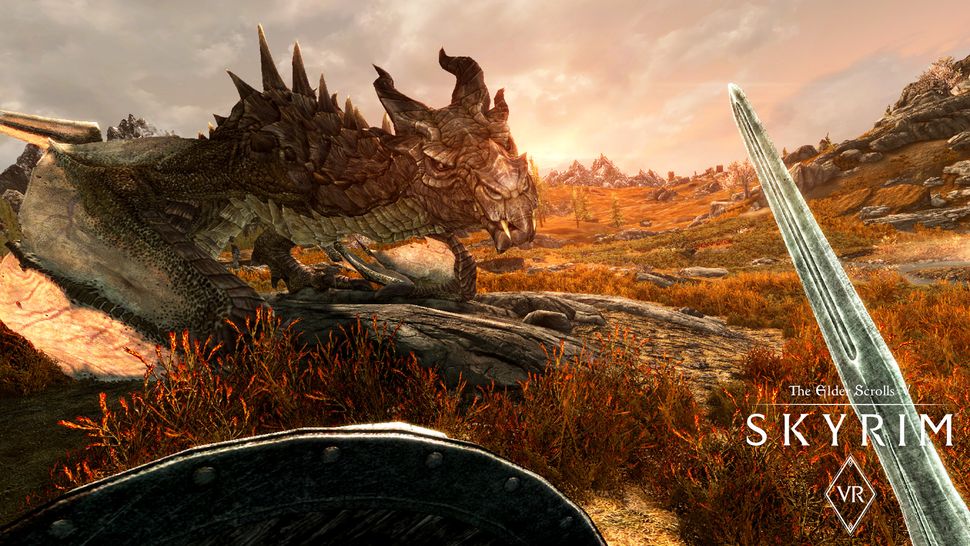 You may have visited Skyrim many times before, but there's something a little bit special about your first trip in virtual reality.
Released just a couple of days before the Vive Pro launch, Skyrim VR feels poised for the improved resolution the headset offers, and its increased comfort means it'll be easier to explore for longer.
This is the full Elder Scrolls: Skyrim experience, including DLC, so if you're looking for long-term immersion, you've found it.
The Lab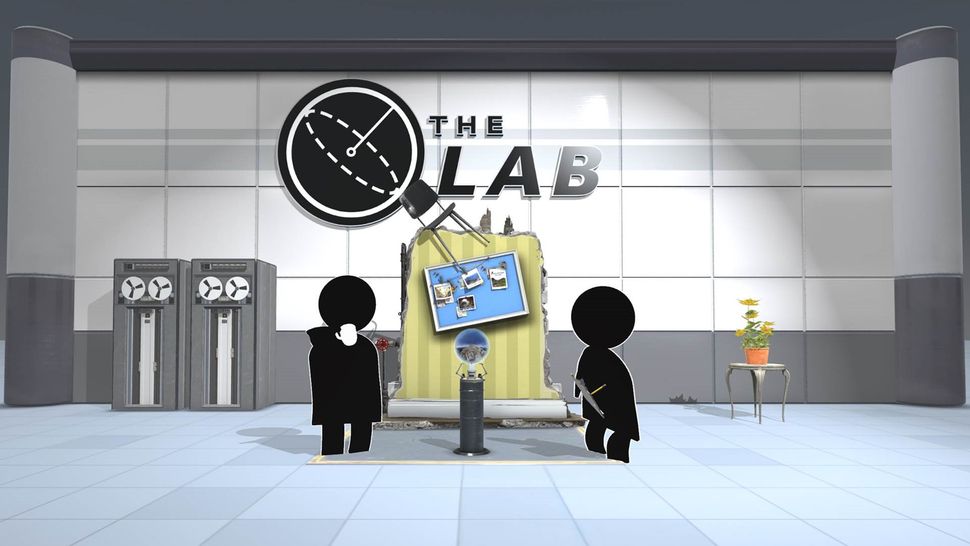 Created to help Vive newcomers understand just what their headset is capable of, The Lab is to be recommended.
It brings together a host of mini games set within the Aperture Science universe. You'll do everything from fixing a robot to defending a castle – it's a fantastic introduction to the range of experiences you can have in VR and, best of all, it's completely free.
LA Noire: The VR Case Files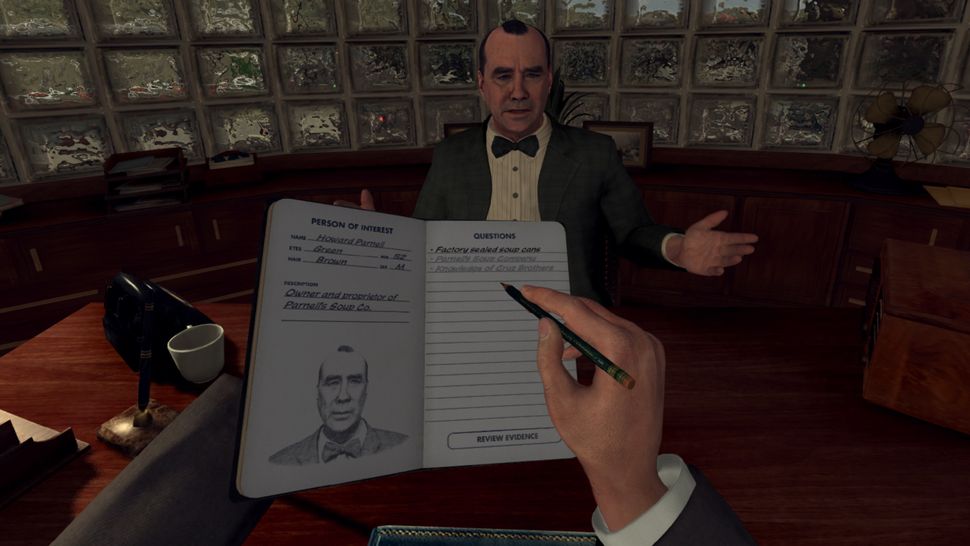 First released in 2011, LA Noire has had something of a resurgence with its Nintendo Switch and VR release.
This isn't the original game in its entirety; rather, it's a version of it specifically built for VR. You're placed in the well-shined shoes of Detective Cole Phelps and it's your task to solve seven cases from the game.
You can search for clues and pick them up to inspect them, write in your notebook, drive your car and interrogate witnesses all with the increased immersion offered by VR.
Fallout 4 VR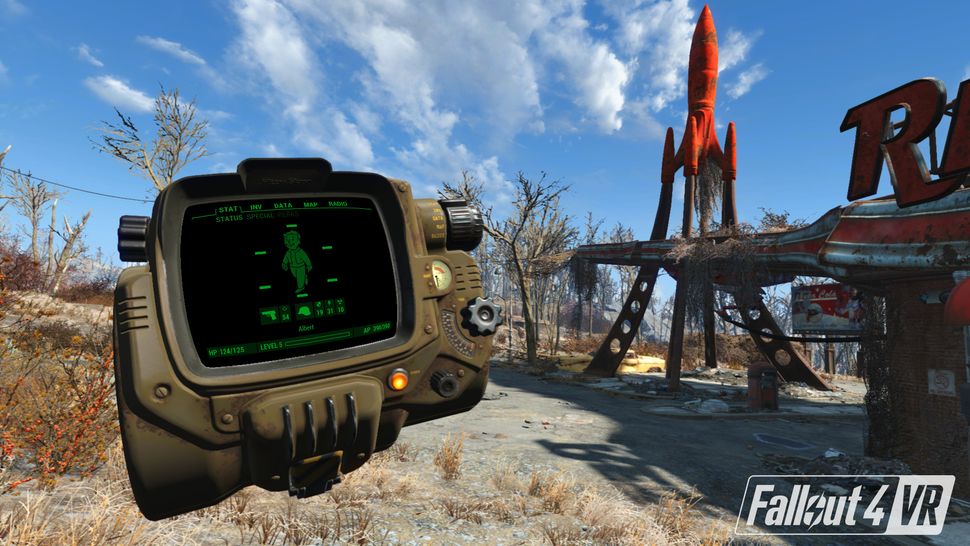 Now might be the best time to drop yourself into the wide, gorgeous and often terrifying expanses of the Wasteland of Fallout 4.
You need a powerful PC to get this game looking its best but the immersion is unbeatable. And with the improved resolution of the Vive Pro, you'll notice all the interactive objects in the world even more.
If you've played Fallout 4 on any other platform and you left a fan, it's worth trying it here again for an entirely new way to play. Just don't scream too loud when a feral ghoul gets you from behind.
Thumper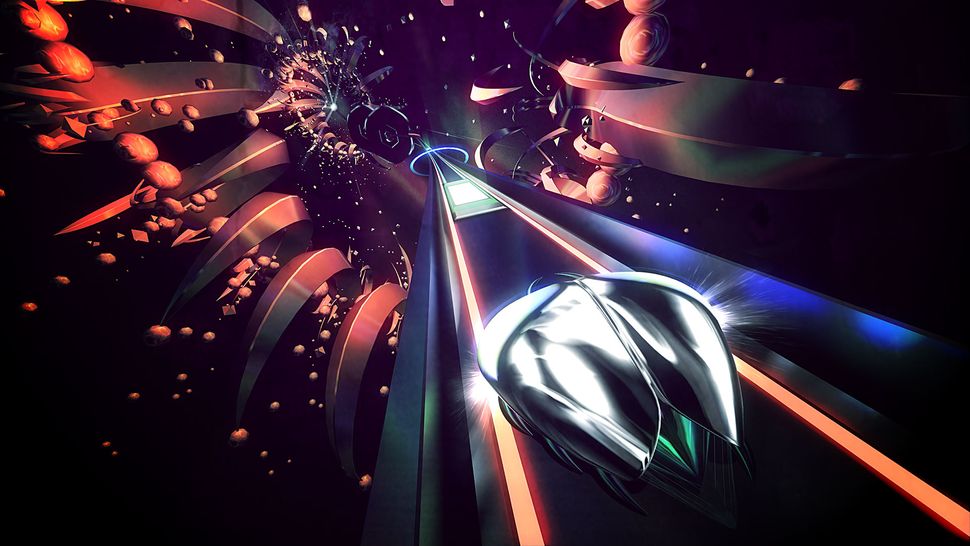 Fast and brutal, Thumper is a rhythm action game quite unlike any other. It'll have you swearing never again before you go back for one last go against the latest boss.
Despite how difficult it can be, though, it's excellent, and its thumping electronic soundtrack with its fast, colorful and trippy world are well-suited to the resolution and headphones of the HTC Vive Pro.
Tilt Brush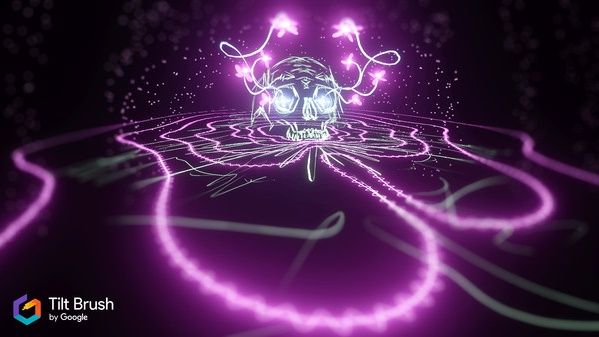 Tilt Brush isn't a game so much as an experience, but it's one we think will be very enjoyable on HTC Vive Pro.
With Tilt Brush, you're given the space to draw whatever you like in the three-dimensional world around you. You can paint with everything from neon light to fire in a wide range of colors, which should make the Pro's resolution really pop.
Elite Dangerous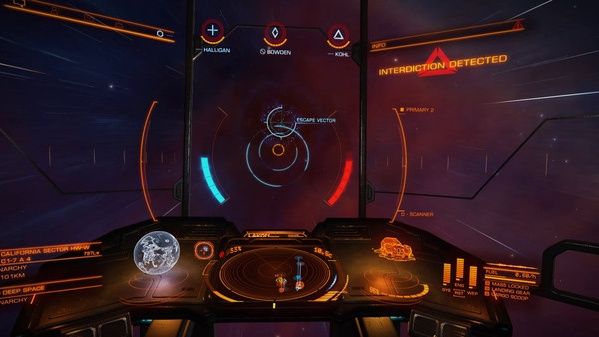 Ever wanted to pilot your own space ship? Well here's your chance.
Elite Dangerous is a sandbox space exploration game, so you'll have to do a fair bit of grinding and be willing to create your own story, which is far from an experience for everyone.
However, if you're up to the task, as a reward you'll get a graphically gorgeous journey through space, enhanced by the immersion of a VR headset.
The Talos Principle VR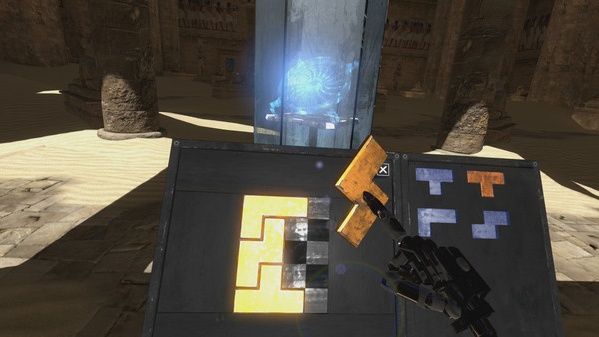 If you're a fan of contemplative puzzle solving then The Talos Principle VR may well be the game for you.
Throwing you directly into a game world filled with puzzles to solve, this game is visually impressive and extremely polished.
To really make the most of the Pro's visuals you can also use the wide range of in-game color options which include sliding scales for brightness and contrast.
Paranormal Activity: The Lost Soul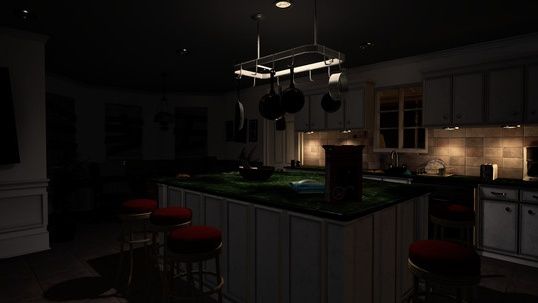 More than any other genre, horror is really capable of showing what virtual reality can do, and Paranormal Activity is an excellent example of that.
Based on the popular film franchise, this game puts you in an innocuous but abandoned suburban home with nothing more than a flashlight and a very real feeling that you're not alone.
The VR mode of the game has no direction and no heads up display - you're allowed to completely immerse yourself in the game world, for better and worse.
With scares being randomly generated, you never know what's coming next. This game is a perfect example of the need for built-in headphones on VR headsets – the sound is a big part of the scare.
The Gallery: Call of Starseed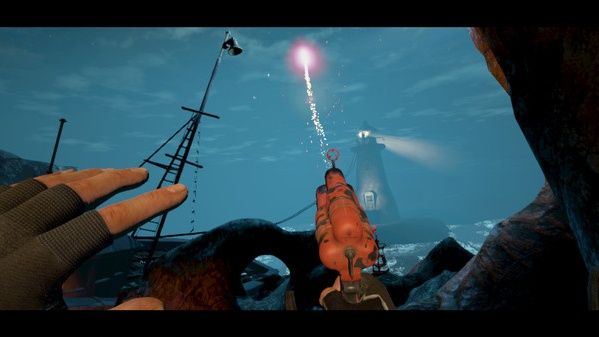 This game is a must for fans of dark 80s fantasy films. Built from scratch for VR, The Gallery is a puzzle-based exploration game that takes you on a fantastical and unnerving journey to find your missing sister.
Hailed as one of the most visually impressive and detailed VR games out there, you'll be glad for the Pro's increased resolution, and its positional audio will be a treat with the headset's new built-in headphones.
Budget Cuts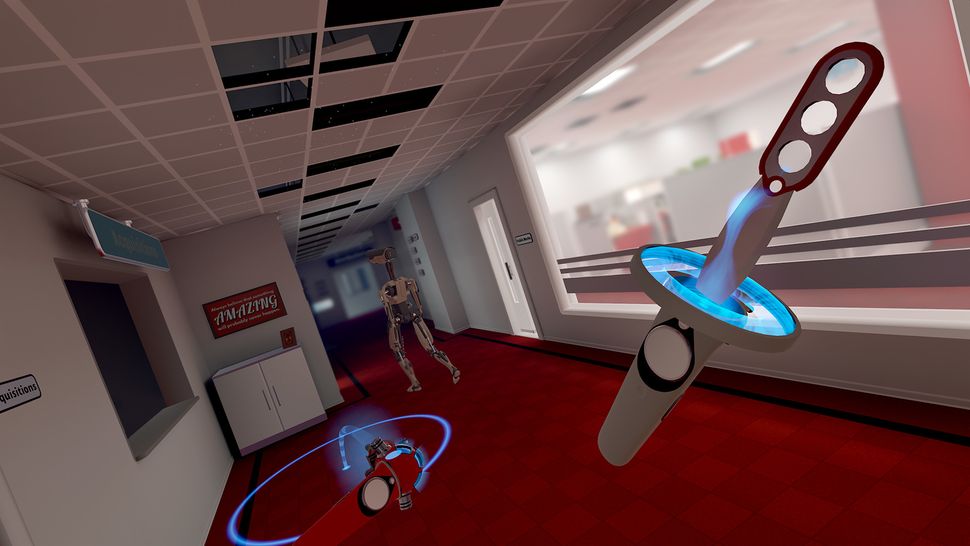 Budget Cuts has become something of a classic for fans of VR and stealth. Budget Cuts has players sneak around an office and take out robots as needed.
Near Corporation has come up with a pretty clever mechanic for moving around in VR with this title: players shoot out of a portal, which they are able to look through before committing to the movement. This portal, combined with some room-scale, gives players a lot of ways to get around, sneak up on robots, and surprise them with a quick knife.
Batman: Arkham VR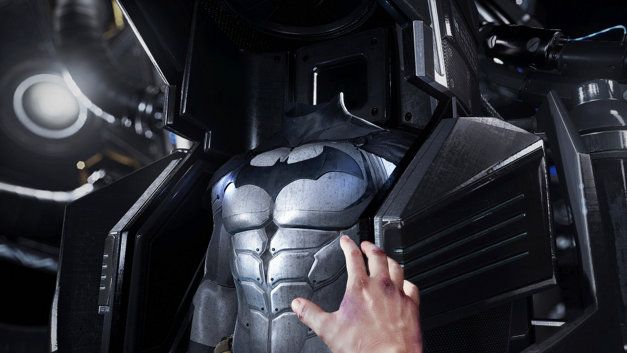 Originally only available for the PSVR, the far too short but exceptionally good Batman VR game can now be played on the HTC Vive. You're Batman (because of course you are) and you have to solve mysteries, find clues and take part in challenges around Gotham. It's extremely atmospheric, well made and at times surprisingly creepy. It may be on the short side, but it's still one of our all time favourite VR experienced and a great one to show VR beginners what they've been missing out on.
Moss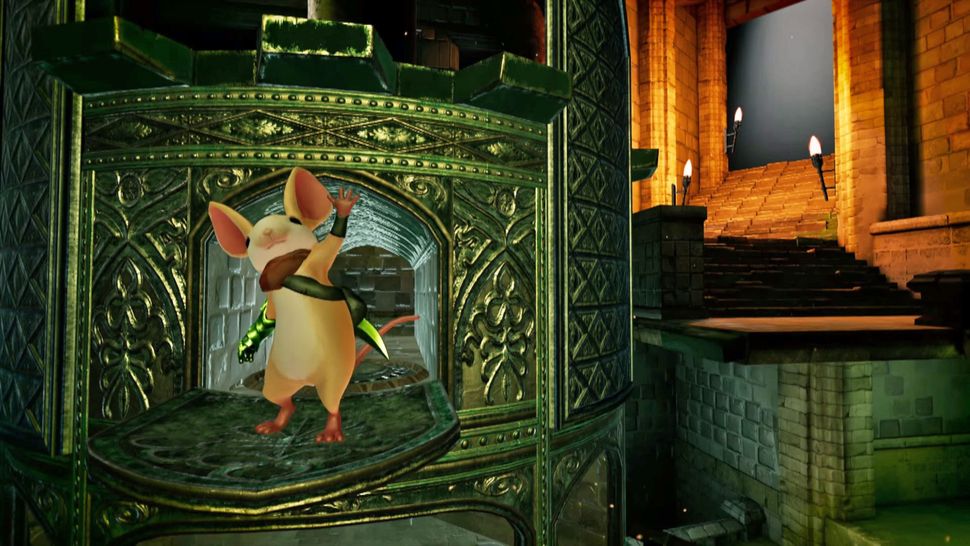 Originally released for PSVR, Polyarc's Moss is now available on HTC Vive through Steam and it's a must-play, especially if you're looking for a puzzle platformer with a charming story to enjoy.
Set in a fantasy kingdom, players must help a young mouse called Quill who is on a quest to save her uncle. As a fairytale, this game is suited to everyone and it offers an immersive experience with genuinely innovative level design. It's a great example of what VR is capable of and the fact that you can high five Quill is a pretty strong selling point.
Moss looked great on PSVR, but Vive players will benefit from improved resolution and accurate motion controls.
Get daily insight, inspiration and deals in your inbox
Get the hottest deals available in your inbox plus news, reviews, opinion, analysis and more from the TechRadar team.
Emma Boyle is TechRadar's ex-Gaming Editor, and is now a content developer and freelance journalist. She has written for magazines and websites including T3, Stuff and The Independent. Emma currently works as a Content Developer in Edinburgh.