Audio fans are tricky customers when it comes to shopping for presents. The further they are down the audiophile rabbit hole, the more likely they are to turn their noses up at certain brands and gifts. The ungrateful sods.
To steer you away from the duds and towards the sure-fire hits, we have nine audio gift ideas from the hundreds of products we've tried over the last year. And a few from before 2017 that are still hard to beat.

It took longer than a decade, but Sennheiser has finally made a follow-up to its all-time-classic HD 650 headphones. New for 2017, we now have the HD 660 S.
In typical Sennheiser style, all of the good bits are still in-place. You get comfy velour earpads, open-back cups and a look more "studio" than "street".
Their sound is somewhat similar to the classic HD 650 tone, with a full and rich tone, but Sennheiser seems to have given the treble a bit more energy. Like Sennheiser's best, the soundstage is wide and involving: perfect for music, films, games… everything, really.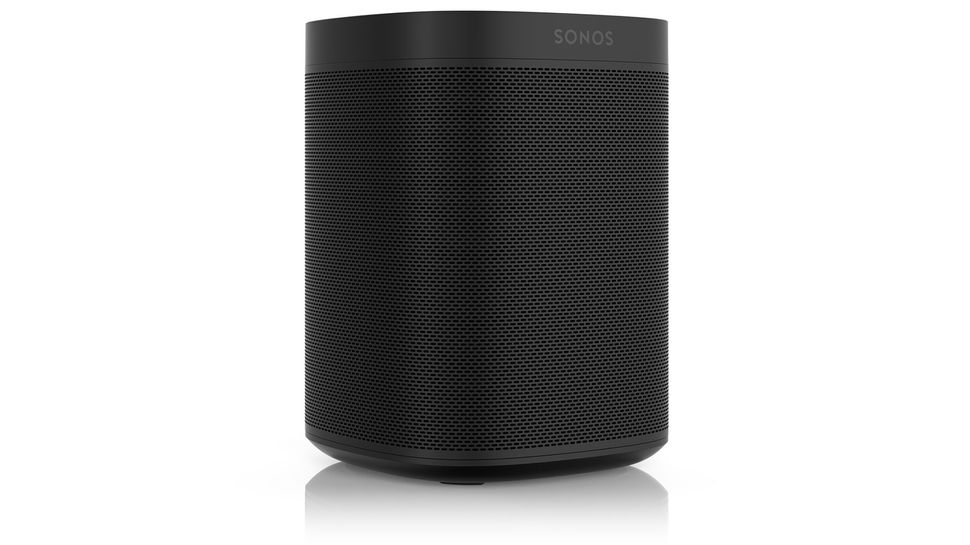 Most people we know who went shopping for a multi-room speaker ended up with either a Sonos Play:1 or Play:5. It's time for the Play:1 owners to feel short-changed, because Sonos recently updated this classic small speaker to let it connect with Amazon Alexa (and eventually Google Home). The new version is called the Sonos One.
You can simply ask for a tune from Spotify and the Play One will play it, no phone app taps required.
Sonos has kept the sound more-or-less the same, though. It's far bigger, and more powerful, than the pure size of this little speaker column might suggest.

This pick isn't new, but here's a reminder in case you've forgotten it exists. Chromecast Audio can be used to turn your old hi-fi or active speakers into an up-to-date wireless, smart system.
As well as being able to stream from any app that allows "casting", which includes just about every major Android audio app out there, using Google Home you can ask for tracks using a phone or Home smart speaker.
Chromecast Audio may not be the most exciting gadget around, but when it could save a loved one spend hundreds on new speakers, it's worth thinking about.

For the last decade Q Acoustics has been one of the easiest-to-recommend names for anyone after home cinema speakers. Its latest is a soundbase, a deep, ultra-convenient speaker designed to sit underneath your TV.
In typical Q Acoustics style, it's not loaded with bonus features. However, it does sound great. As well as full-range BMR drivers that give this relatively small unit great sound dispersal, there's a subwoofer built in. No need to fit another big box in the corner of the room.
The Q Acoustics M2 also has Bluetooth with aptX, letting you stream any audio from your phone. If you want it to be your main hi-fi (or a backup), it's up to the job.

If you're dealing with a present for a real audio nut, you probably don't even want to try to replace their main sound system. Not unless you want to spend big bucks.
So what about sound for the shower, holidays or when they're making scrambled eggs in the kitchen? The UE Wonderboom is perfect for this role. It's a Bluetooth wireless speaker that doesn't mind being bashed about a bit, and can even handle being dropped (or submerged) in water.
Good looks and sound top off the package nicely.

If you're buying for someone who hates their commute – or travels abroad for work all the time – the Bose QuietComfort 35 II are one of the best presents you could possibly get them.
They are wireless active noise cancelling headphones that obliterate about 95% of ambient noise, silencing traffic, plane engines and air con unit hums. The first time you use them, the experience is eerie, as if the outside world has simply been "switched off".
The Bose QuietComfort 35 II are also extremely comfortable and sound great. This second-gen version also has a button-based gesture that lets you activate Siri or the Google Assistant through the headphones' microphone.

One good piece of advice for vinyl lovers looking for a better player: don't buy models sold in clothes shops. There's better than a Crossley Cruiser on offer.
The Audio Technica AT-LP3 is one of the best sensibly-priced vinyl decks out there. It looks good, feels solid, sounds good and is fully automatic so there's no need to learn how to use it. It also has a phono stage so you don't have to worry about it not being able to hook up to your current amplifier.

It can be hard to get really high-quality audio on the go. Your phone probably doesn't have the best-quality DAC, most streamed audio won't get past the purists and high-end headphones don't always like being powered by phone headphone jacks.
Ifi Audio has come up with a handy solution. It's a battery-powered DAC and headphone amp, one not that much bigger than a phone.
It takes a digital input, going right to the source, bypassing the audio processing of your laptop or phone.

Let's blow the budget. The LS 50 wireless are some of the best cable-free speakers money can buy, and they won't take over your living room completely either.
These are mid-size bookshelf speakers, and the cabinets also feature high-end amplification. And that's why they are almost three times the price of the non-amped, non-wireless LS50.
Their strongest area is detail. Clarity is through the roof, and the tone the stuff of true hi-fi. The way the LS50 Wireless work is a bit different from a Sonos setup, though. The two speakers still need to be connected to each other using an Ethernet cable, and there's still as much focus on wired connections, with optical, phono and USB sockets on-hand. For wireless there's both Bluetooth and WiFi.