Gone are the days when earphones were just accessories for a smartphone. Over the past 18 months of the pandemic-led lockdown, these simple gadgets found multiple uses for members of the same family. If the senior citizens listened to music, their employed children used them for office calls while the children ended up wearing them for their online classes.
And so it was that buyers wanted to get the best headphones that were durable, powerful and above all value for money as more often than not, a single pair wasn't enough. On top of all these facets, there is the question of voice clarity, which assumes equal importance whether it is that of a teacher or your boss at work.
best in-ear headphones in India
1. Sony WH-1000XM4
2. Klipsch T5M Wired Headphones
3. Shure AONIC 3 Wired Sound Isolating Earbuds
4. Sennheiser Momentum True Wireless 2
5. Bose QuietComfort Truly Wireless Bluetooth in-Ear Earbuds
6. Sony WF-1000XM3 earbuds
7. OnePlus Buds Pro
8. Jabra Elite 85t True Wireless in-Ear Earbuds
9. SoundMAGIC E11C Wired in Ear Headset
10. Google Pixel Buds A-Series
11. Apple AirPods Pro
12. Beyerdynamic Soul Byrd Wired in-Ear Headphone
Then there is the increased value of noise reduction. Unlike wearing a pair of earbuds to the gym or going around the park, this feature becomes valuable in a home environment where multiple calls could be going on and the only way to retain sanity is to ensure noise cancellation. With so many parameters to fulfil, choosing the right pair of earphones just got more tedious.
Which is why we thought of creating this new guide that provides you with several options while listing out the reasons why you could opt for a device or leave it out of your list. So, without further ado, here goes our list of best in-ear headphones and earphones.
Sony WH-1000XM4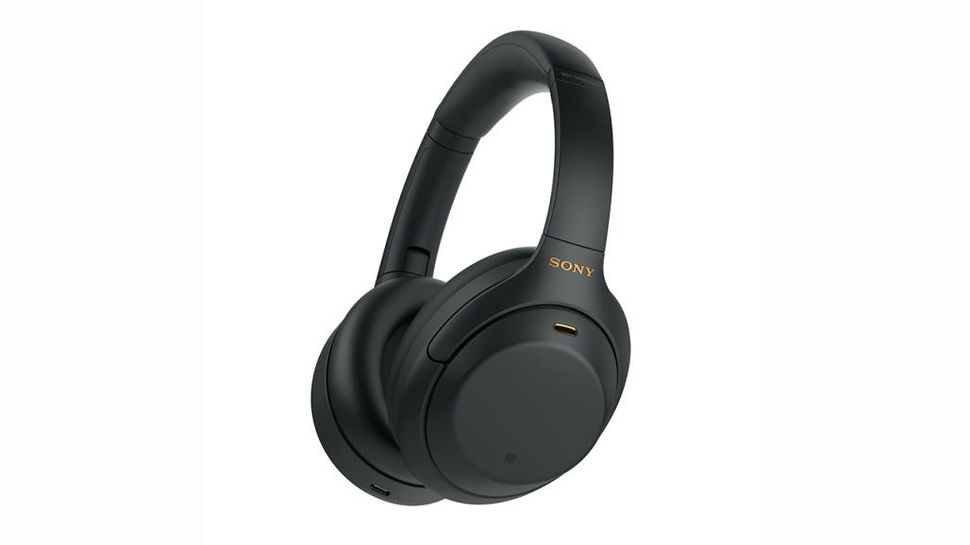 A list of premium audio products isn't complete without Sony WH-1000XM4. The absolute champion of active noise cancelling headphones in India.
It comes with one of the best audio quality wireless headphones. It has a very enjoyable sound signature, with very warm and balanced sound output. It also offers a wide soundstage. It comes with DSEE audio upscaling feature that gives more detail to lossy formats.
These headphones come with support for various audio codecs like SBC, AAC, AptX, AptX HD, and LDAC. It comes with a battery life of over 30 hours and also supports quick charge, which gives it 5 hours of playtime in 10 minutes charge.
Read our Sony WH-1000XM4 review
Klipsch T5M Wired Headphones
Klipsch T5M offers added comfort for the ears. Not surprising because they were the ones who patented the oval tips used in the earphones to provide noise isolation, sound clarity and better quality of sound all at once. The product also has a sweat-resistant body and it works with any device to offer crystal-clear sound quality.
The earphones offer a full-range sound with bass extension. The quality of the mic is also pretty good and comes with an IPX4 rating. If you are an audiophile searching for a great piece with high durability, the Klipsch T5M earphones are the best fit for you.
Shure AONIC 3 Wired Sound Isolating Earbuds
If you are looking for a pair of earphones that offer the best sound isolation, then go for Shure AONIC 3. These earphones deliver full-range sound via a single, vented balanced armature driver. They can be used for long hours without any issues as they are the smallest in the AONIC series.
These earphones provide a detachable communication cable which is a boon for users who can connect it to in-flight entertainment systems as well. Besides connecting to mobile devices, laptops etc. The over-the-edge design ensures that these stay snugly in the ear pods with little or no impact of the cable on them.
Sennheiser Momentum True Wireless 2
Now, let's look at earphones that provide free movement. In this segment, we believe the TWS earphones are the best. And the Sennheiser Momentum True Wireless 2 buds are among the most popular.. Sennheiser's 7mm dynamic audio drivers offer robust stereo sound quality and the active Noise Cancellation feature does reduce external noise.
The Sennheiser Momentum True Wireless 2 can last up to seven hours and around 28 hours with the case. The customizable touchpad on the earbuds makes it easy to control the device. These earbuds fit snugly into the ear though, if you have small earlobes it could present a few challenges with the fitting.
Bose QuietComfort Truly Wireless Bluetooth in-Ear Earbuds
In case your priority while choosing your preferred audio device is noise cancellation, then the Bose QuietComfort earbuds could be the right one. These earbuds feature 11 levels of active noise cancellation and a transparency mode that allows external sounds to filter through. The earbuds come with water resistance to a high degree as well.
On a single charge, the Bose QuietComfort earbuds offer 6 hours of running time, which can go up by another 12 hours with the rechargeable case. The soft silicon surface and three ear tip sizes makes sure that these earbuds can be worn for long periods of time. Of course, we would earnestly recommend that you take them off once every 60 minutes.
Sony WF-1000XM3 earbuds
Sony WF-1000XM3 earbuds is a class apart when it comes to noise cancellation. These earbuds offer digital noise cancellation that creates a soundproof environment and blocks all the sound from the outside world. The built-in mic delivers a clearer voice to the listener, and you can take calls using single or both earbuds. The quick attention mode in Sony WF-1000XM3 allows you to lower the volume just by placing your finger on the left earbud.
The earbuds have a battery life of 6 hours with active ANC, and it gets extended by 18 hours with a carrying case. While the ANC is off, you can expect a battery life of 8 hours that is extended by 24 hours with the case.
OnePlus Buds Pro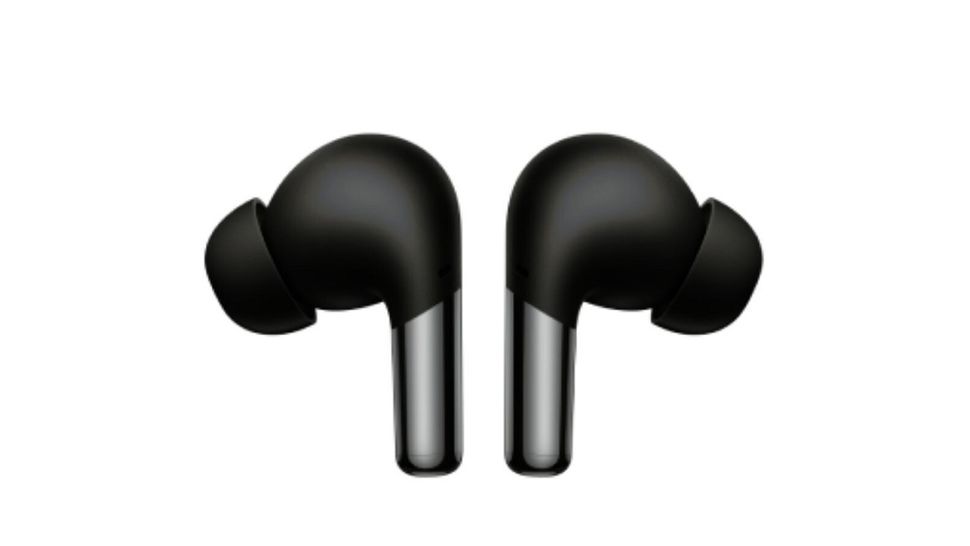 OnePlus Buds Pro comes with smart adaptive noise cancellation supported by automated environmental noise detection and adjustment. You can also personalize audio profiles using the listening test to set up the device. The unique audio ID enables you to listen to music optimized according to your hearing profile.
The OnePlus Buds offers a whopping 38 hours of battery life on a single charge with the case included. And in case, the charge does run out while binge watching your favorite OTT shows, there is the fast-charging option that provides 10 hours of extra charging in just 10 minutes.
Jabra Elite 85t True Wireless in-Ear Earbuds
Jabra Elite 85t TWS earbuds is another device that ticks all the boxes when it comes to Active Noise Cancellation (ANC). The earbuds sport an adjustable ANC slider paired with 6 built-in microphones for crystal clear sound transmission. It also supports Google Assistant and Siri. The compact size of Jabra Elite 85t with three different sizes of EarGels provides next-level comfort.
These earbuds have a battery life of 5.5 hours while actively using the ANC feature. With the case, it can offer 25 hours of backup, and if you switch off the ANC, it will give a battery backup of 31 hours.
SoundMAGIC E11C Wired in Ear Headset
SoundMAGIC E11C possesses 10mm dynamic drivers that provide an accurate and high-quality sound with warm bass. The earphones have a tough build and are light in weight, making them appropriate for day-to-day use. The body of the earphones are primarily based on aluminum for high durability. The tangle-resistant cable is undoubtedly a boon for most users as detangling the cable is irritating and requires a lot of effort.
The 3 button control offered in the earphone allows users to answer calls, adjust volumes, and switch tracks. E11C earphones includes a silver-plated copper cable for top-notch signal transmission to remove the loss of signal quality.
Google Pixel Buds A-Series
Google Pixel Buds A-series are TWS earbuds that offer connectivity with any Android or iOS device. These buds have a feature that allows you to get real-time translations for different queries by saying 'OK Google' followed by the query. The adaptive sound feature enables you to take calls in loud and noisy environments without any disturbance.
In addition, the Pixel Buds also feature capacitive touch sensors for controlling music, calls, and Google Voice Assistant. The sweat and water-resistant body is another reason that makes these buds durable. It gives 5-hour battery life and a 24 hours playtime with the case.
Apple AirPods Pro
Apple has never compromised with the quality and features offered in any product. Same is the case with the AirPods Pro, which offer Active Noise Cancellation to completely block the outside noise so that you can enjoy music or attend calls. The transparency mode of the Airpods allows you to hear the sounds in the surroundings.
The low-distortion driver used in these earbuds offers a powerful bass. The battery life of the AirPods Pro is more than 24 hours on a single charge. It can also be charged via the wireless charging mat. The sensor available at a stem makes controlling calls and music quite simple. You can also allow Siri to read your messages whenever you get one so that you don't need to check your phone if it is something important.
beyerdynamic Soul Byrd Wired in-Ear Headphone
Soul Byrd by beyerdynamic is a cost-efficient option in the premium wired earphones segment. The earphones offer clear and balanced sound. The ergonomic design of the earphone allows you to use them with complete comfort without tiring your ears.
Sour Byrd earphones also have a 3 remote button control to adjust volume, change music, and manage calls. The earphone also supports voice assistants like Siri and Google Assistant. The company offers five ear tip sizes, including XS, S, M, L, and XL, so that you can find the perfect fitting ones easily.
Want to know about the latest happenings in tech? Follow TechRadar India on Twitter, Facebook and Instagram!