The Apple Watch Ultra 2's rumored 2023 launch could make the original a better buy
It's probably too early for an Apple Watch Ultra 2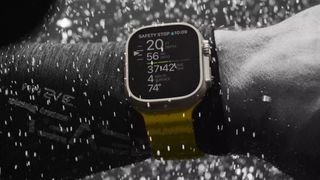 (Image credit: Apple)
If you're plugged in to the tech news space, pardon the pun, you probably saw the recent gargantuan report on Apple's forthcoming devices. Putting Apple's attempt to dominate mixed reality aside, Bloomberg's Mark Gurman was able to (allegedly) reveal the 18 devices Apple plans to launch in 2023.
Among these devices were the usual suspects: the four variations of iPhone 15 we were expecting, several MacBooks and new iPads. Two sizes of the Apple Watch Series 9 were also listed as arriving this year. However, the Apple Watch Ultra 2 was also on the docket, which surprised me, especially as Gurman himself had said this year Apple was focusing on watchOS 10 instead of a comprehensive hardware revamp. You can read the leak in full here.
In 2022, Apple released two sizes of the Apple Watch Series 8 alongside the second-generation Apple Watch SE and the Apple Watch Ultra, the super-premium version of the Apple Watch tailor-made for outdoor pursuits like advanced hiking and diving. The concept was new and fresh, with a bigger, more robust design than had previously been seen on Apple Watches.
The programmable Action Button, improvements in GPS and maps technology (especially when combined with the new full-color maps available on watchOS 10) and outstanding construction made it the biggest change to the watch lineup, and perhaps the best Apple Watch you can buy right now. The big leap forward was exciting.
Unfortunately, Apple seems to be following it up with a less exciting, very iterative update. A switch from an OLED screen to an even larger, higher-resolution microLED could be on the cards, but the report by Gurman doesn't specify any other changes.
Perhaps that's because there aren't any. The Apple Watch Ultra is already the biggest watch in the lineup, and getting bigger again, and slightly more vibrant, wouldn't be enough to justify what's bound to be a price increase to the already-expensive watch. An Apple Watch is always going to be a more generalist purchase than a specific endurance tool like the massive, expensive Garmin Enduro 2, which is tailored for elite runners, cyclists, and triathletes, and most people aren't going to be dropping the better part of $1,000 / £900 / AU$1,500 on an Apple Watch. Then again, I suppose most people aren't going to drop serious money on a pair of mixed-reality goggles.
However, I digress. Unless there are some big changes Apple held off from making during its first go-round with the Ultra, there's no way a second one could be value for money at this stage. It's bound to be iterative changes only, if it arrives at all.
Instead, if Apple does release an Apple Watch Ultra 2, your best bet is going to be picking up a first-generation Ultra at a lower price. As new models come onto the market, their predecessor's price goes down as retailers attempt to shift remaining stock. The original Ultra is likely going to be supported by Apple for a very long time yet, making it a safe bet for the next few years.
As we said in our Apple Watch Ultra review, it remains a spectacular buy if you're looking for a premium fitness watch. It may even edge out the best Garmin watches if you're already a heavy Apple product user. If an Apple Watch Ultra 2 is on the horizon, pushing the price of the original down, it'll become an even better value purchase than it already is.
Sign up for Black Friday email alerts!
Get the hottest deals available in your inbox plus news, reviews, opinion, analysis and more from the TechRadar team.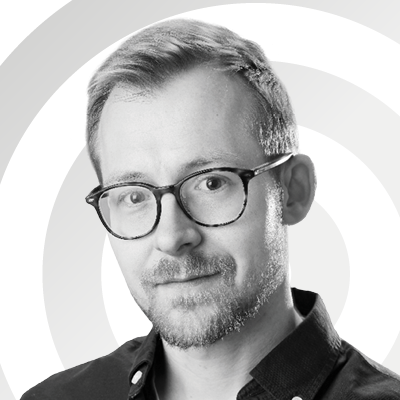 Fitness, Wellness, and Wearables Editor
Matt is TechRadar's expert on all things fitness, wellness and wearable tech. A former staffer at Men's Health, he holds a Master's Degree in journalism from Cardiff and has written for brands like Runner's World, Women's Health, Men's Fitness, LiveScience and Fit&Well on everything fitness tech, exercise, nutrition and mental wellbeing.
Matt's a keen runner, ex-kickboxer, not averse to the odd yoga flow, and insists everyone should stretch every morning. When he's not training or writing about health and fitness, he can be found reading doorstop-thick fantasy books with lots of fictional maps in them.