Apple leaks predict its next 18 launches from iPhones to iMacs – here's the full list
This could be your Apple shopping list for the next year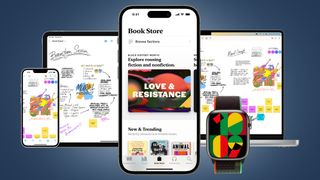 (Image credit: Apple)
The Apple Vision Pro has clearly been Apple's main focus this year, but the tech giant hasn't let mixed-reality distract it from its iPhones, MacBooks and iMacs – with fresh rumors predicting it'll launch at least 18 new devices in the next year.
The source of Apple's rumored roadmap is Bloomberg's Mark Gurman – and while most of the products have been speculated upon before, seeing them all rounded up in one place is handy for any prospective buyers of Apple tech.
Naturally, the rumored four versions of the iPhone 15 are a shoo-in for Apple's traditional September event, as are updates to the Apple Watch Series 9 and Apple Watch Ultra.
But with MacBooks, iMacs, iPads and even new products like a home smart display also apparently in the pipeline, there's a lot to get your head around. With that in mind, we've broken down all of Apple's rumored launches below so you can decide whether to start saving (and when to trade in your old iPhone).
Here are the 18 new devices we can expect to see from Apple during the rest of 2023 and into 2024, according to Bloomberg and earlier rumors – sadly, however, there's no sign of a revamped Macintosh Classic.
iPhone 15 (four models)
iPhone 15 / iPhone 15 Plus
iPhone 15 Pro / iPhone 15 Pro Max
No surprises here – Apple nearly always launches new iPhones at its traditional September event, and we're expecting to see four iPhone 15 models arrive in that usual window.
Bloomberg's report doesn't contain any new info on this front, but the latest rumors point towards an iPhone 15 and iPhone 15 Plus, alongside an iPhone 15 Pro and iPhone 15 Pro Max. The current iPhone 14 landed on September 7, with three of its four models hitting shelves just a week later – so we can expect something similar for the iPhone 15 series.
Apple Watch (three models)
Apple Watch Series 9 (41mm and 45mm)
Apple Watch Ultra 2
As we've heard previously, Bloomberg's report predicts that later this year "there will be two Apple Watch Series 9 models and an updated version of the Ultra", with codenames for those three products (N207, N208 and N210) provided to back up those rumors.
So far, there have been very few concrete details on what we can expect from these three watches. The main leak so far (picked up by this MacRumors article) suggests the Apple Watch 9 will likely be the same size as the Apple Watch 8, which would mean 41mm and 45mm case sizes.
As for the Apple Watch Ultra 2, early leaks (like this one from DigiTimes) have suggested it could have an even bigger 2.1-inch screen than the current model, while also switching from OLED tech to micro-LED. All three rumored Apple watches are again likely to land in September alongside the iPhone 15.
What about the Apple Watch SE? This more affordable model isn't typically updated annually – and with the last refresh coming in 2022, a new version this year looks unlikely.
MacBook Pro (three models)
MacBook Pro 13-inch (M3)
MacBook Pro 14-inch (M3 Pro, M3 Max)
MacBook Pro 16-inch (M3 Pro, M3 Max)
While the iPhone 15 and Apple Watch Series 9 are almost certain to arrive this year, the rest of Bloomberg's predictions (including three MacBook Pros) fall into more vague release date territory – with the site simply stating that they "may come later".
Still, there are codenames to support the theory that three M3-powered MacBook Pros are in development – these are named as the MacBook Pro 13-inch (M3), MacBook Pro 14-inch (M3) and MacBook Pro 16-inch (M3), with the respective codenames being J504, J514 and J516.
But it's unlikely that we'll see these arrive until 2024. We've recently argued that Apple M3 chip rumors shouldn't put you off buying a MacBook with an M2 Pro chip, and that remains the case – a 2024 launch for the M3 is most likely to fit into the schedule that Apple introduced with the M1.
So, even though the M2 has been rumored to be just a 'stop-gap' chip, there's still plenty of life in it yet – particularly given that Apple was rumored to have temporarily halted production of the M2 chip earlier this year.
iMacs (three models)
iMac 24-inch
Larger iMac in early stages
More likely to land later this year is an update to the Apple iMac, with Bloomberg predicting that the iMac (2023) will arrive in two 24-inch versions. This would mean they'd have the same screen size as the current iMac (24-inch).
That refresh has been a long time coming, with the last iMac arriving back in 2021. The reason for that long gap is likely to be because the new models will be powered by an M3 chip.
Still, back in March Bloomberg suggested that manufacturing of the new iMacs (codenamed J433 and J434) was already at "a late stage" ahead of a possible launch in the second half of this year, so a 2023 arrival (with the same color options as today's model) is still on the cards.
A little further off, according to Bloomberg's new report, is a larger-screened iMac. While Apple is exploring "an iMac with a screen over 30 inches", it has only been "conducting early work" on that concept. That's a slight shame, as the 27-inch iMac last got a refresh in 2020 with an Intel chip – but at least it's seemingly in the works.
MacBook Air (two models)
We recently saw the arrival of the Apple MacBook Air 15-inch (2023), but the rumored refresh of the 13-inch MacBook Air didn't materialize.
That wasn't a huge surprise – the MacBook Air 13-inch (M2, 2022) only landed last year – but Bloomberg's report does state that two MacBook Air models (codenamed J613 and J615) are in the works.
These are likely to be powered by Apple's M3 chip, which means a launch in 2024 now looks more likely. This refresh has previously been rumored to include a 13.4-inch OLED display, according to the reliable display analyst Ross Young.
iPad (three models)
iPad Pros (two models)
iPad Air
New iPad Pros are coming, according to Bloomberg's report, but they're unlikely to arrive this year. Mark Gurman predicts "revamped iPad Pros with OLED screens" are on Apple's roadmap, with the codenames J717 and J720. But no timeframe is given, which means we need to fall back on earlier rumors to get an idea of that.
The iPad Pro 2023 is expected to be a pretty major update – alongside those OLED screens, it's been tipped to be powered by Apple's incoming M3 chip. We've also heard rumors of a 14.1-inch iPad Pro display on several occasions, while a 16-inch iPad Pro has also been suggested. While this may explain the prediction of two models, we're unlikely to hear anything official until 2024.
A more minor update is likely to be a new iPad Air, which Bloomberg says will be designed to "replace the current M1-based model". Again, no timeframe was given for this 6th-gen iPad Air, but given that Apple typically works within 18-month release cycles for the Air, it could arrive alongside the iPhone 15 in September.
What else is en route?
While those 18 products appear to be the most concrete ones in Apple's roadmap for launches this year and in 2024, Bloomberg's report does also contain some speculation about other products that are in in "early development".
These include "a third-generation version of the AirPods Pro" and some new home equipment including "smart displays". That could mean that Apple is working on an iPad-esque rival to the Google Pixel Tablet, whose dock gives it strong smart screen powers, with earlier rumors predicting a 2024 launch for that.
With a new Apple TV (complete with faster processor) also expected in 2024, it seems the Apple Vision Pro hasn't had a major impact on the roadmap for the rest of its devices – even if we can expect nearly all of the new models above to integrate with Apple's so-called "spatial computer" in some new ways.
Sign up to receive daily breaking news, reviews, opinion, analysis, deals and more from the world of tech.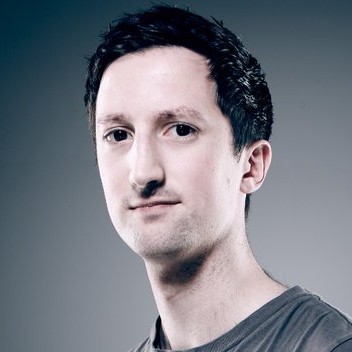 Mark is TechRadar's Senior news editor. Having worked in tech journalism for a ludicrous 17 years, Mark is now attempting to break the world record for the number of camera bags hoarded by one person. He was previously Cameras Editor at Trusted Reviews, Acting editor on Stuff.tv, as well as Features editor and Reviews editor on Stuff magazine. As a freelancer, he's contributed to titles including The Sunday Times, FourFourTwo and Arena. And in a former life, he also won The Daily Telegraph's Young Sportswriter of the Year. But that was before he discovered the strange joys of getting up at 4am for a photo shoot in London's Square Mile.