Forget the 30-inch iMac, Apple's roadmap would be perfect if it revamped the Macintosh Classic
40 years after the Macintosh's launch, I want a retro version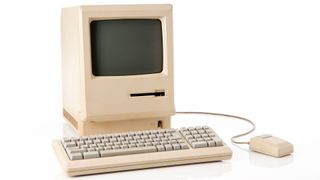 (Image credit: Getty Images)
Apple has more than a dozen new products in its pipeline if you believe tech prognosticator and soothsayer Bloomberg's Mark Gurman. There's nary a single surprise in there. Even the giant possible 30-inch iMac isn't a stunning turn; it's just bigger, more. What I want and no one has mentioned – maybe it's just that top secret – is the Macintosh Classic 2.
What is the Macintosh Classic 2? It's a product that lives rent-free in my head and absolutely deserves of 2024 release. Why not this year or two years from now?
2024 marks the 40th anniversary of the original Macintosh launch. It's the computer Apple co-founder Steve Jobs famously described as "the first 'telephone' of our industry."
This is the Apple product that not only turned Apple into an iconic brand but also set the path and tone for all personal computing technology that would follow.
Most of us remember or have at least seen the commercial, the one with the ham-fisted, Orwellian, 1984 imagery that painted other PC manufacturers (mostly IBM) in a totalitarian light. It ended with the words, "You'll see why 1984 won't be like "1984"."
Apple was right. When the Macintosh officially launched on January 24, 1984, it did mark a turning point. The tall, beige, all-in-one personal computer looked and worked almost nothing like the IBM PC in use in most offices or even the Apple II E and Commodore 64 and 128 computers that were popular in millions of homes and schools.
The black and white GUI (graphical user interface) was a revelation and people like me couldn't wait to get our hands on it. It would be almost a year before I had a chance to use the first Macintosh and Aldus Pagemaker (an early desktop publishing app). It was an incredible and unforgettable combination. Even then, I wondered why all computers didn't work like this with visual folders, graphics, and objects you could place and move on virtual pages using just a mouse (the first mouse I ever used, BTW).
Almost 40 years later, I still think back to that first Macintosh. The specs: a 9-inch monochrome screen, 8MHz Motorola 68000 processor, 128K of RAM, and a 400k disk drive (with a built-in 3.5-inch floppy for storage) are by today's standards quaint. They have no place in modern personal computing.
But, a new Macintosh Classic just might.
Now hear me out. First, I think Apple still has the Macintosh molds lying around (or that it can scan and use to print a 3D mold). Remaking that iconic body should be the easy part.
I'm not interested in a Macintosh with original specs. What I would love is a new Macintosh Classic 2 (the first one sold from 1990 to 1992) featuring the same chassis, wired keyboard, and wired mouse, with virtually all new guts.
Let's start with the screen. First of all, let's make it color, possibly OLED with a resolution that matches, say, the iPad mini 2021.
Inside, Apple could pack it with an M1 chip, 64GB of solid-state storage, and 4-to-6GB of RAM.
Instead of macOS, let's make it an iPadOS system.
The wired mouse and keyboard could also be Bluetooth in case you want to run them cable-free.
I do have some other interesting wrinkles in mind.
Let's keep the 3.5-inch floppy drive and add a Macintosh System OS emulator that will let the whole system run in "Classic Mode." If you have any Mac disks lying around, it'll be able to read them. Not sure how many classic applications Apple could squeeze on there but if they take the Atari Flashback approach, it could be quite a few, assuming they get cooperation from the original developers.
One slot I would suggest adding on the back, though, is an SD or micro SD slot to make it easy to add and remove files.
Unlike the original Macintosh, this one would have built-in WiFi and, yes, a rechargeable battery and maybe even 5G for on-the-go use (remember, the little guy still has a built-in handle).
The original Macintosh cost almost $2,500 and the aforementioned Classic cost $999 I'd like to see Apple market the limited-run Macintosh Classic 2 for $599.
I'm not suggesting that this system become a regular part of the Mac family. In my imagining, it will never run macOS Sonoma, and it won't be on sale forever.
That said, I see this as a golden opportunity for Apple to recognize and embrace a big anniversary, as well as its roots, and remind everyone why they fell in love with Apple and the computer we came to call "the Mac" in the first place.
Please, Tim Cook, will you do this for me? For all of us?
Get daily insight, inspiration and deals in your inbox
Get the hottest deals available in your inbox plus news, reviews, opinion, analysis and more from the TechRadar team.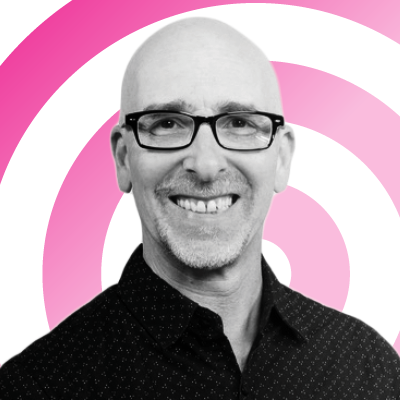 A 35-year industry veteran and award-winning journalist, Lance has covered technology since PCs were the size of suitcases and "on line" meant "waiting." He's a former Lifewire Editor-in-Chief, Mashable Editor-in-Chief, and, before that, Editor in Chief of PCMag.com and Senior Vice President of Content for Ziff Davis, Inc. He also wrote a popular, weekly tech column for Medium called The Upgrade.
Lance Ulanoff makes frequent appearances on national, international, and local news programs including Live with Kelly and Ryan, Fox News, Fox Business, the Today Show, Good Morning America, CNBC, CNN, and the BBC.