Apple looks set to delay its long-rumored Apple VR headset launch yet again, with an analyst saying its mass production schedule has been pushed back into the second half of this year.
To get you up to speed, Apple is almost certainly working on a VR headset – which we've heard will be a high-end pair device that's expected to use 4K screens, powerful chips (like the M2 that powers its best Macs), and be the sleekest VR goggles on the market. Last we heard an announcement was expected for WWDC 2023 – the perfect time for a launch if you ask us – with production kicking off after for a release sometime between April and July.
However, not everyone in Apple is keen to rush the product to market – with CEO Tim Cook supposedly pushing the project forward despite staff suggesting the tech just isn't where Apple wants it to be (not everyone buys this). Because of this, its premium headset is rumored to come with a very (read: extremely) high price of at least $3,000 (around £2,400 / AU$4,500). For context, that's more costly than an Oculus Quest 2, Meta Quest Pro, Pico 4, PSVR 2, and PS5 combined.
Apple's apparent internal lack of confidence in the headset has recently been leaked to the public, and now analyst Ming-Chi Kuo – an expert in Apple's production pipeline – is reporting that the headset's mass production has been pushed to "mid-to-late 3Q23" (around August or September).
Because Apple isn't very optimistic about the AR/MR headset announcement recreating the astounding "iPhone moment," the mass production schedule for assembly has been pushed back by another 1-2 months to mid-to-late 3Q23. The delay also adds uncertainty to whether the new device…March 30, 2023
This production delay may not only mean we'll get our hands on the headset later than expected, but it could also see the headset announcement delayed too. In his tweet detailing the supposed production delay, Kuo adds that the WWDC 2023 announcement could also be in jeopardy.
That said, even with Kuo's track record we have to remember to take what he says with a pinch of salt. We won't what Apple has planned for certain until it tells us its plans itself, but if Kuo is correct we could be waiting in the dark for a little while longer.
Opinion: Apple, don't be afraid of the drawing board
Since joining TechRadar a few years ago I've had the chance to use a wide range of XR gadgets (a catchall for VR, AR, and MR devices). I've tested the budget-friendly Oculus Quest 2 and Pico 4, the high-end Meta Quest Pro and HTC Vive XR Elite, and interesting inventions like the Nreal AR glasses and a full-body haptic suit with gloves. And from seeing what works – and more importantly what flops – I'm not confident Apple's VR headset plans are currently a good idea.
That's not to say its headset will be trash – far from it, I'd be shocked if the Apple VR headset was anything less than the best on the market – but if its cost is as high as expected then I can't see anyone other than the most diehard Apple fans wanting it. And even they'll likely feel a little ripped off, because as impressive as the hardware will likely be that's not what VR needs: instead, we need better software.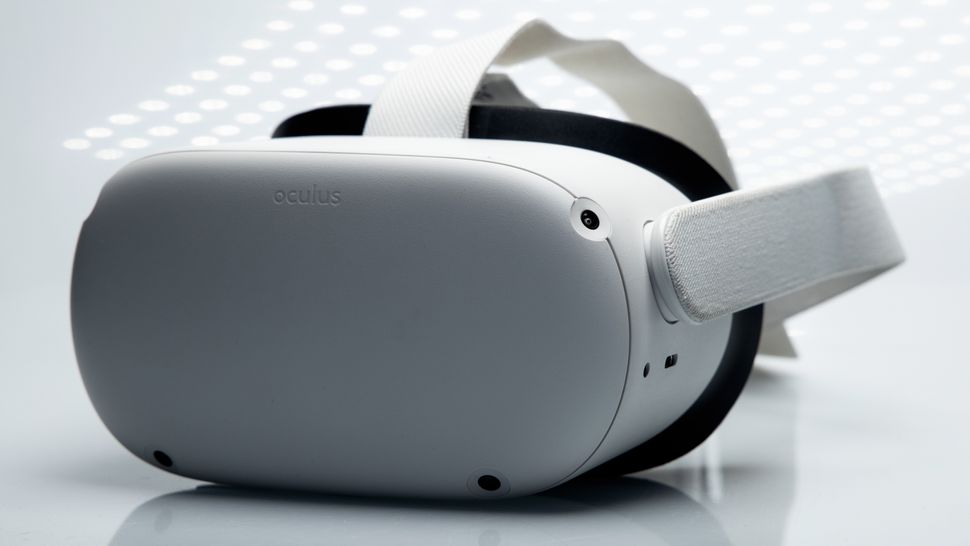 In terms of gaming and entertainment, VR is superb, but the industry's productivity-focused efforts have been much less lackluster. Earlier this year I spent a week working in VR using Meta's productivity-focused Quest Pro, and I hated it. What's more, the latest VR hardware innovations – like face-tracking and eye-tracking – feel completely underused right now, like expensive novelties that 99% of people don't need.
So Apple developing an uber-powerful headset will be overkill unless it launches some superb software package alongside it. However, considering rivals like Meta have spent much longer working in the VR space and have yet to crack it I'm not optimistic Apple will succeed (at least not by the time the headset launches this year).
But that's not to say Apple should just give up. Instead, Apple, take a break, sit back, and make some stellar software. This pause would also likely see the tech needed to make your headset work drop in price too – allowing you to launch the premium product at a more approachable price point. Then in a few years, you can release the headset and create this decade's next iPhone moment (or even replace your TV), or at the very least have a better chance of creating it.
We'll have to wait and see what Apple does next, though. We'll be keeping a close eye on the company as we head into WWDC 2023, and whether there's a headset announcement or not, we'll be sure to keep you updated on everything that happens.