Apple's rumored VR headset has reportedly been demonstrated to Apple's top executives at a secret preview event, but disappointing leaks suggest this next-gen gadget might fall into the same pitfalls as VR's earliest hardware.
At a private gathering at Apple's Steve Jobs Theater in California, around 100 of Apple's most important staff have apparently been given a showcase of what the Apple VR headset is capable of (via The New York Times).
According to people familiar with the headset – which looks like a pair of carbon-fiber ski goggles – the device features two 4K displays, cameras that record the real world for mixed reality passthrough, and an external battery pack that you'll wear on your hip. As for software, the headset will reportedly allow artists to create and edit images and video in VR as well as serve as the perfect way to view VR content from renowned filmmakers like Jon Favreau.
However, as with all rumors you should take these latest details with a pinch of salt – the external battery pack is one detail that has had rumors both confirming and refuting its existence. Hopefully, it won't be too long before we find out what the headset is really capable of though, with a WWDC 2023 announcement still expected to be on the cards.
Just don't get your hopes up that Apple's VR headset will revolutionize VR. For all its expected leaps forward in terms of its capabilities and design, the Apple headset also seems to be taking a few steps back to VR's earliest days.
VR problems we've seen before
The first is that, yet again, a $3,000 price tag (around £2,450 / AU$4,500) is being floated for the product. If true, this would make Apple's VR headset more expensive than an Oculus Quest 2, Meta Quest Pro, Pico 4, PS5, and PSVR 2 headset combined.
High costs significantly reduced the mass-market appeal of early VR headsets – whereas more budget-friendly offerings like Meta's Quest 2 (priced at $400 / £400 / AU$630) have taken the world by storm. The Quest 2 sold better in its first six months on sale than all previous Oculus headsets had in their entire lifetimes combined.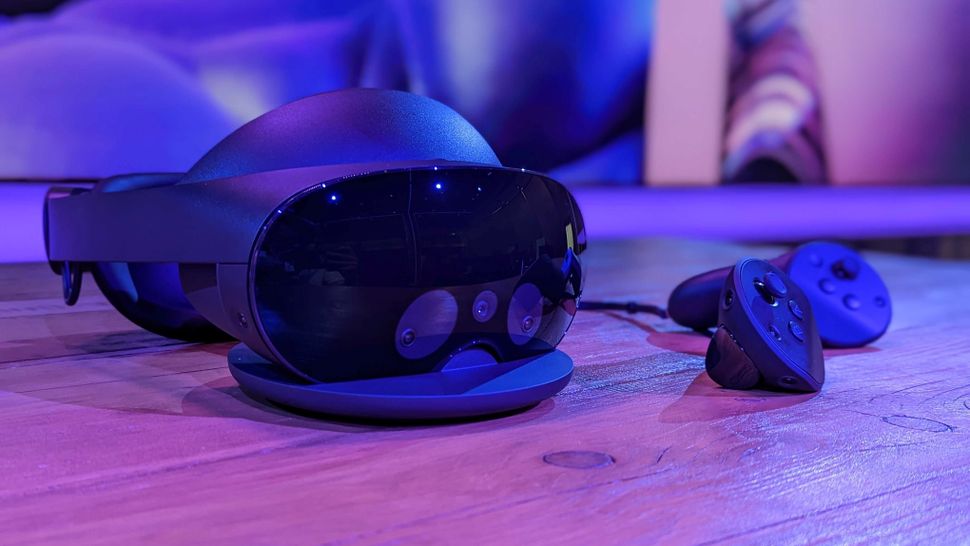 Another let-down could come from the headset's accessibility (or lack thereof), with reports indicating you won't be able to wear glasses while wearing the Apple headset. Instead, people who rely on corrective lenses to see will need to use contact lenses or buy an optional prescription lens add-on for Apple's VR goggles – though considering the device is already expensive enough the latter option doesn't sound too favorable.
VR is not the most accessible technology out there – folks with disabilities affecting their gross motor skills are pretty much locked-out from VR – but one of the few improvements in this department has been better support for glasses wearers. If Apple is indeed stripping back its headset's accessibility in this regard then it'll likely be a tough sell compared with rivals like the Meta Quest Pro which you can wear with your glasses with no issue.
As these are only rumors there's a chance Apple's headset won't be as inaccessible as has been suggested. That said, we wouldn't recommend holding your breath. With the headset expected to get shown off in the next few months, Apple doesn't have time to make any major design changes – instead, we might have to wait for the follow-up headset that's due in 2024.