Want a VR headset? Don't sleep on Oculus Quest 2 rival the Pico 4
The Pico 4 is getting better and better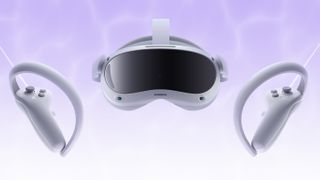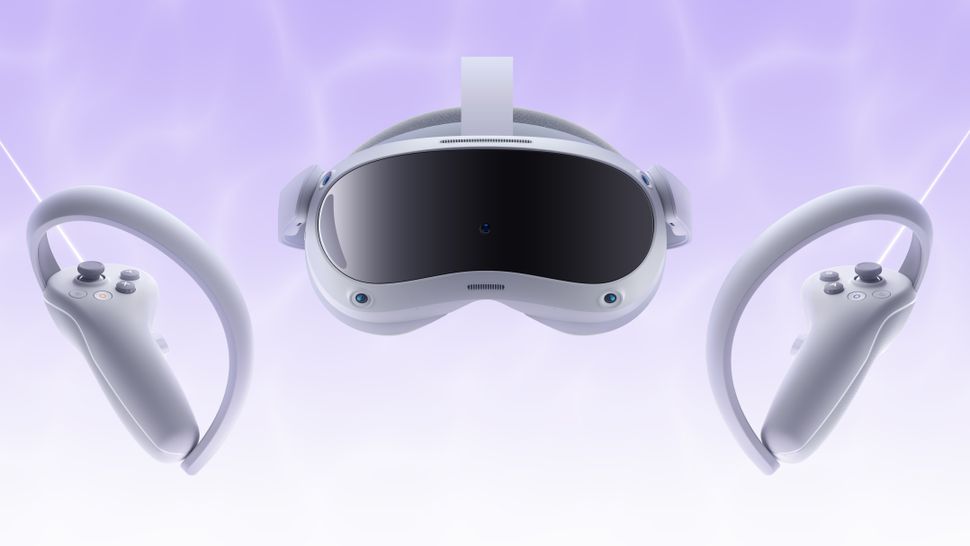 (Image credit: ByteDance)
Virtual reality headsets and other XR gadgets are some of the most exciting bits of tech you can buy right now – so you might have thought about picking up something for yourself.
Perhaps you've considered Meta's uber-successful Oculus Quest 2, which has taken the world by storm over the past few years with its fantastic game library and affordable price. Maybe you're tempted by a pair of AR specs such as the Nreal Air glasses, which are more limited in function than we'd like, but their ability to create a private movie theatre wherever you go is a blast. Or, you could be holding out for one of the many exciting next-gen VR headsets headed our way later this year – the PlayStation VR 2, HTC Vive XR Elite, or the rumored Apple VR headset, for example.
But one option you might be sleeping on is the Pico 4. It's a nifty VR headset that doesn't completely blow the competition out of the water, but it's steadily proving itself as a worthy rival to the brands with which you're more familiar.
What is the Pico 4 VR headset?
When the Pico 4 was released in October 2022, I gave this Oculus Quest 2 rival a four-star review, celebrating its design and hardware but being somewhat disappointed by its lackluster software.
Unlike the front-heavy Quest 2, which crams all of its hardware into the box that sits on your face, the Pico 4 positions its battery on the strap, where it sits around the rear of your head. This allows the battery to serve as a counterweight to the device's display and other components, making it a far comfier to wear over long play sessions.
Additionally, it boasts some solid specs at a budget-friendly price. For just £380 / AU$679 (around $430 – but, unfortunately, the Pico 4 isn't available in the US), the headset offers 128GB of storage, 8GB of RAM, a 2,160 x 2,160 pixels-per-eye display, and a Qualcomm Snapdragon XR2 chip. By comparison, Meta's Quest 2 will set you back $400 / £400 / AU$630 for its 128GB storage model with an XR2 chip; but it boasts only 6GB of RAM and a 1,832 x 1,920 pixels-per-eye display.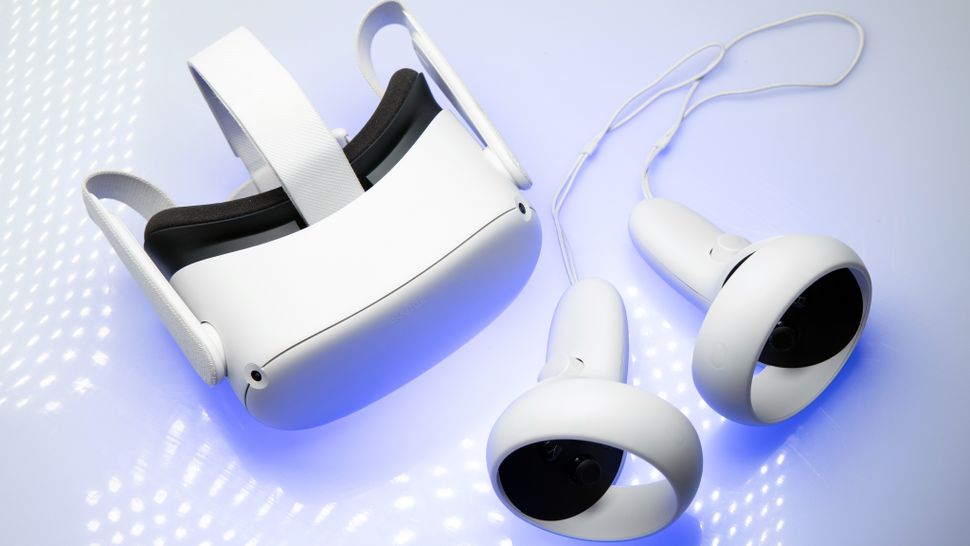 The Quest 2 also lacks the Pico 4's full-color passthrough – for that feature, you'll need to upgrade to the much more expensive Meta Quest Pro (at $1,500 / £1,500 / AU$2,450). Color passthrough means that with the headset on you're able to see the world in full color via a camera feed, and while the sense of depth doesn't feel the most realistic, the picture is much clearer than what's offered by any of Meta's hardware.
However, the Pico 4's software was a huge letdown. The Pico Store felt barren compared to rival platforms, and while color passthrough is a neat addition, it isn't all that useful. The operating system didn't feel as stable and feature-heavy as it did on rival headsets, either.
Bigger and better
Since its somewhat bumpy launch, things have developed – with Pico's general manager of the EMEA region, Leland Hedges, keen to explain how the device has evolved over the past few months.
Speaking about the Pico 4's OS, he said "We're on a very fast iterative cycle, we just had a big system update last week bringing us up to system version 5.3.2, and this is the third major update we've had since launch."
As for games, Hedges added: "We've got exciting new games coming every week – with upcoming titles such as Township Tale and Moss – and the Pico 4's total content library now contains over 250 games and apps. We're approaching the point where 80% of the top-rated VR games on other platforms are also playable on Pico 4."
Slipping the headset on for myself, the difference does feel like night and day. The operating system is a lot smoother and now offers several notable features it lacked at launch – improved privacy controls and a helpful beginner's guide app, for example.
The store feels fuller, too; sure, there remain some notable omissions – The Last Clockwinder and Walkabout Mini Golf's DLC courses to name a couple – but the suite of available software appears to be of a better quality and broader than it was at launch.
And it doesn't sound like Pico's " fast iterative cycle" of upgrades is slowing down any time soon, either.
More to come
One big advantage that rival headsets have is their exclusive software – such as Resident Evil 4 VR, which you can only play on Meta's Quest headsets. Hedges knows that it's important for Pico to boast its own exclusive software, too, and not just a new best VR game.
Hedges explained, "There's a big focus on gaming on other platforms and we're working on some mixed-reality gaming apps and original IP. We have third-party timed exclusives, such as Just Dance VR from Ubisoft, on the way; but we want a broad range of content to be available on Pico."
In our conversation, Hedges highlighted the suite of VR videos already on the Pico platform. It has an exclusive TikTok VR app that lets you enjoy your For You page videos as if they're on a massive movie theatre screen, and it also offers a suite of immersive videos – there's one popular clip that lets users ride a sleigh with Santa at Christmas. Sport is an important focus, too. Pico owners in China and Japan could watch many of the matches, including the FIFA World Cup final, in VR. Hedges said Pico plans to continue expanding these video-based experiences.
Pico also wants to develop its suite of sports and health content beyond just watching others in videos. "We're looking at applications that are being designed for doctors and therapists, and talking to those developers to find out what a mental health therapy solution looks like in VR?
"We've got a community of beta testers currently testing out our fitness trackers too."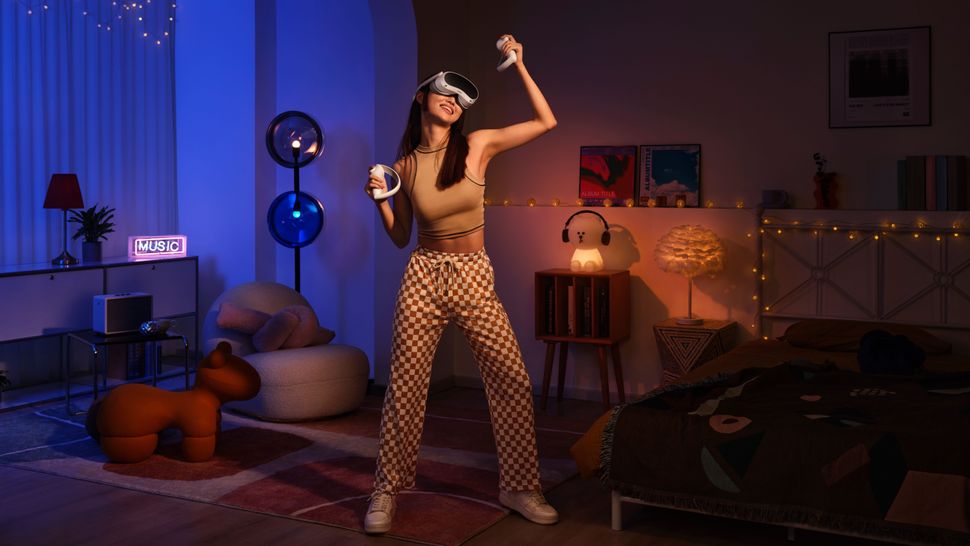 These optional add-ons will allow the Pico 4 to not only track your hands (via the controllers), but your legs and feet, too – if you're wearing them on your ankles. It isn't clear how many apps will support the upcoming fitness trackers, but these peripherals should allow VR workout fans to get more out of their routines since the software won't just monitor your upper-body movement but your lower-body as well.
I'm not going to tell you the Pico 4 is the best VR headset out there. I'm still not a fan of the fact its 90Hz max refresh rate isn't the default setting (headsets running at less than 90Hz are far more likely to induce motion sickness – a problem I definitely experience when the 90Hz setting is turned off). Plus, its store might have improved, but it's still missing some of my favorite VR games.
That said, if you live in a region where the Pico 4 is available, I'd strongly recommend looking it up – and even trying it out, if you have the opportunity. It's cheaper, comfier, and more powerful than the Quest 2, and while the Pico 4's software offerings still lag behind its rival, it's gone a long way toward catching up in just a few months – and I expect that gap will shrink further in 2023.
Get daily insight, inspiration and deals in your inbox
Get the hottest deals available in your inbox plus news, reviews, opinion, analysis and more from the TechRadar team.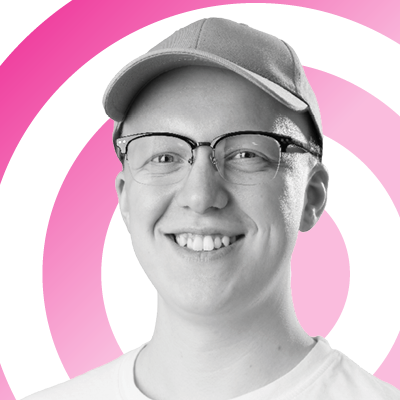 Senior Staff Writer, News
Hamish is a Senior Staff Writer for TechRadar and you'll see his name appearing on articles across nearly every topic on the site from smart home deals to speaker reviews to graphics card news and everything in between. He uses his broad range of knowledge to help explain the latest gadgets and if they're a must-buy or a fad fueled by hype. Though his specialty is writing about everything going on in the world of virtual reality and augmented reality.