If it's time to invest in an onboard camera system, it's well worth investigating the many cheap dash cam deals on the market. With plenty of budget models lining the shelves, however, making sure you get your money's worth by selecting the right product can be tricky. That's where we come in. We've been covering all the latest dash cam prices for years, so we know when a feature list offers solid value. That's why we've curated this roundup of the models we regularly look for discounts on - to make sure you're getting the right lens at the right price.
In an ideal world, we wouldn't need dash cams. But this isn't an ideal world, and thanks to insurance fraudsters, terrible drivers, and the odd giant boulder rolling down a mountainside and onto the freeway, dash cam sales have meant even more people recording as they roll. In this round-up, we've found the best deals on some excellent dash cams.
We've opted for models that offer the best number of features and build quality for your money, so you know you're getting the best dash cam at the lowest price available. You can also look out for upcoming dash cam deals at the 2022 Amazon Prime Day sale.
Cheap dash cam sales and deals
If you're looking for a compact dash cam, the Garmin Mini 2 is a great option and can easily hide behind your car's rearview mirror. Despite its size, the tiny dash cam features a wide 140-degree field of view and records 1080p video with Garmin Clarity HDR optics, so you'll get a crisp picture day and night. While the Garmin Mini 2 lacks a display, the dash cam has a compatible app so you can easily access the camera, and you'll receive alerts if an incident is detected. You're also getting an additional USB port and voice control, so you can tell the camera to start recording completely hands-free.
The Nextbase 522GW is the dash cam that has it all, and the company claims it's the world's first 1440p dash cam with Alexa built-in. The Nextbase 522GW features a three-inch touchscreen display, a wide-angle lens, and Bluetooth 4.2 and Wi-Fi technologies that allow you to access important footage quickly. The Nextbase dash cam includes an Emergency SOS feature that will alert emergency services with your location details if you're unresponsive if an accident occurs.
Capture footage in 4K Ultra HD resolution with the Kenwood DRV-A601W, which includes two interior cameras, one for the front and one for the back of your vehicle, to make sure every incident is recorded. The Kenwood dash cam features a three-inch touch display and includes a built-in G-Shock sensor designed to detect a collision. The Kenwood also includes GPS technology and comes with a 64GB microSD card to record footage.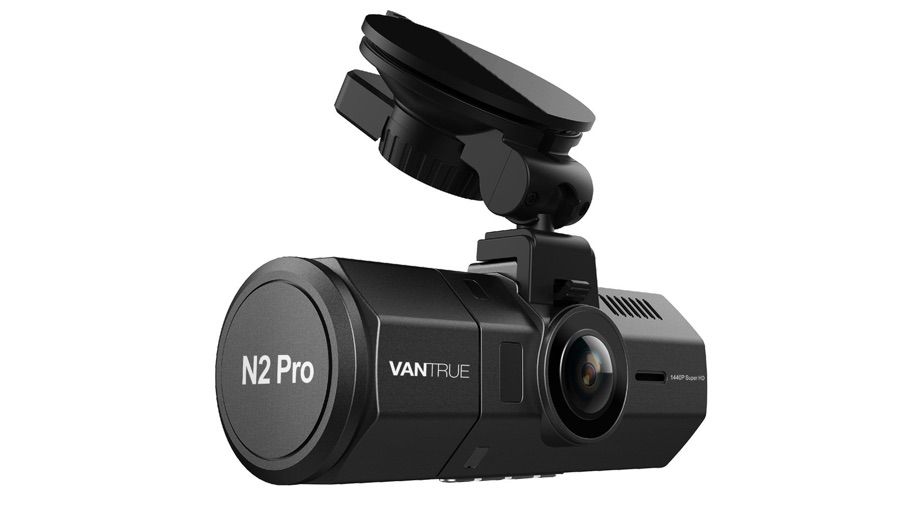 The Vantrue N2 Pro is designed for people who need to record not just what's happening outside the vehicle, but inside it too. That makes it well suited to Uber and taxi drivers, professional drivers and anyone prone to a bit of carpool karaoke. The specs are generous: 170 degrees of vision to the front and 140 inside, dual 1920 x 1080 at 30fps recording, interior night vision with motion detection and good quality audio recording too. It's quite pricey compared to other dash cams but it's a bit like insurance: you'd rather not need it but if disaster strikes you'll be glad you did.
The Nexar Beam is an affordable and compact dash cam that's great for everyday drivers. The dash cam can easily hide behind your rearview mirror and record videos in 1080p HD with a 135-degree viewing angle. The Nexar can automatically detect accidents and save them as clips which are automatically backed up to your free and unlimited cloud account. The downside to the Nexar Beam is the dash cam only works when paired to the compatible app, and while it can still work in the background if you're using other apps, it can drain your phone's battery life.
Browse more dash cam deals
Or maybe you fancy something a little different from a camera. An action camera maybe? If so, be sure to head on over to our cheap GoPro deals and sales prices guide.