It's officially Cyber Monday (November 29), and we're seeing a number of Cyber Monday deals for the iPhone, while many deals have also carried over from Black Friday.
Mostly what we're seeing now is loads of contract bundles, with relatively few unlocked iPhone deals to speak of, and most of them are on members of the iPhone 13 family.
We may see more Cyber Monday iPhone deals arrive as the day unfolds, but with this sales period almost over we'd recommend jumping on any deal that you like the look of, as there's every chance it won't be bettered.
Below you'll find all the best deals we've seen so far - both Black Friday ones that are still running and new Cyber Monday ones, and we'll be updating this article whenever new discounts appear.
Today's best iPhone deals in the US
Cyber Monday iPhone deals: quick links
Today's best iPhone 13 deals
Today's best iPhone 12 deals
Today's best iPhone 11 and SE deals
Cyber Monday iPhone deals: FAQs
When will the best iPhone Cyber Monday deals start in 2021?
Cyber Monday iPhone deals will be concentrated on the big day itself - November 29th, although we may see a few early bird promotions drop over the prior weekend. In some cases, we may see deals that are in fact a continuation of those offered over Black Friday, although some carriers (like Verizon) tend to offer distinct promotions on each day.
If you're really chomping at the bit to get your hands on iPhone deals over the holiday period then we always advocate turning up early, if possible. While late November always tends to have the best deals, often we see a few early promotions in the month, so it often pays to keep an eye out from then onwards.
Will there be Black Friday iPhone 13 deals?
Yes, definitely. We've already seen loads, which you can find in our Black Friday iPhone deal roundup.
The real question is will they be better than the iPhone 13 deals (opens in new tab) that were offered as part of these device's launch. We've already seen multiple carriers giving this device away for free with a trade-in for both new and existing customers. Put simply, these promotions are going to be hard to top, although we're hopeful Cyber Monday will bring a few surprises.
We could, for example, see a return to Verizon's 'buy-one get-one' promotion - a deal that was really common last year but hasn't seen much action over the past few months. Other less likely, but still possible, promotions include straight-up discounts for devices bought with a new unlimited plan.
Who has the best Cyber Monday iPhone deals?
In general, most iPhone Cyber Monday deals come from carriers like Verizon or AT&T, which are looking to sway you into buying a new phone alongside a contract. These could reduce the up-front cost of a new iPhone, offer incentives like free headphones, or give you money off if you trade in your new phone.
Savvy buyers will save money in the long-run by buying an unlocked phone and then buy a SIM separately, though this costs more up-front. Unlocked iPhones will see some discounts over Cyber Monday from shops like Walmart.
What iPhone deals do we expect to see over Cyber Monday 2021?
Firstly, we do expect free iPhone 13's and iPhone 12's to be available at a number of leading carriers - mostly with trade-in options and unlimited plan tie-ins. These will be the biggest deals on paper, although the big carrier unlimited plans themselves are really pricey so bear that in mind. Smaller carriers like Visible, Mint Mobile, and Xfinity Mobile may also feature Cyber Monday iPhone deals on these newer devices, but it's likely they won't have free devices up for grabs.
In regards to older devices, both the iPhone 11 and iPhone SE have been given away for free with unlimited plans at certain carriers this year, and we expect something similar over Cyber Monday. If you're trading in, you'll probably get better value by going with a more recent device, but the lower upfront cost on the iPhone 11 makes it a particularly good choice if you're going unlocked now.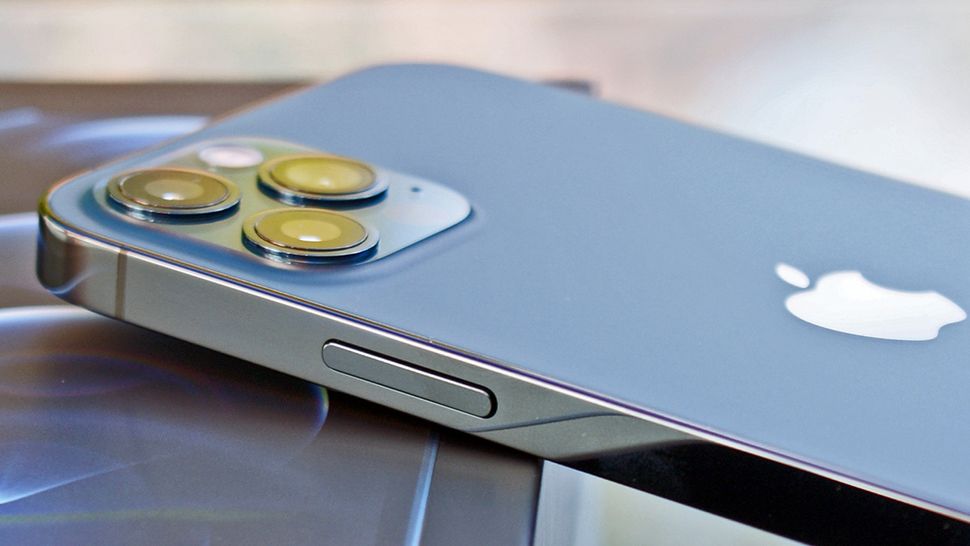 Should I wait for the iPhone deals?
This depends a lot on which device you're eying up. Launch deals on the iPhone 13 series have been particularly strong this year so it's likely that you won't miss out on much by picking one up right now. As we've already said, there are multiple free device options available at leading carriers right now and if you need that iPhone... well, you may as well get one now. If you're interested, you can check out our weekly iPhone deals (opens in new tab) roundup.
That said, it may be worth waiting for Cyber Monday iPhone deals if you're thinking about going for one of the older devices. Things have been fairly quiet on the iPhone 12 and 11 front since the launch of the 13, so there could be a few wild-card deals here and there that really surprise us.
Cyber Monday might also be great if you want to buy a new case, charger or power bank for your iPhone too, as we'll likely see reductions from the top brands and smaller retailers in those departments.