The Apple Vision Pro brings 'validation' and unique opportunities to VR say developers
What do VR software creators make of the Vision Pro?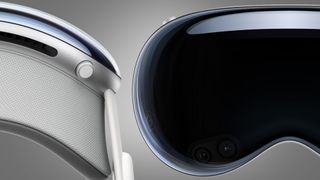 (Image credit: Apple)
After years of speculation, Apple finally unveiled the Apple Vision Pro VR headset at WWDC 2023, and initial reactions to the upcoming hardware have ranged from "I need this yesterday" to "Why does this exist?"
On the one hand, this standalone VR hardware is likely to be more capable than any of the current best VR headsets. On the other, it costs significantly more than the competition and doesn't yet have any must-have software to justify its impressive specs. However, VR app creators could help to change this, now that the first visionOS beta has launched.
Since the software will be key to the Vision Pro's success, I spoke with the people behind some of the best VR games out there – studios such as Purple Yonder, Mighty Coconut, and Schell Games – to get their thoughts on the Apple VR headset and the sorts of projects they might want to create for it. And it turns out that Apple's innovative hardware is both a blessing and a curse.
Validation
Every developer I spoke to about the Vision Pro began by expressing the same view as Charlie Amis from Schell Games, the team behind titles such as Among Us VR and I Expect You To Die. "I'm excited by the validation this device brings to all of our efforts." These developers and the players who love their games have been championing VR for years; but despite all the great things they and hardware makers such as Meta, Sony, and HTC have achieved, there remain those on the outside who continue to dismiss VR as a fad.
Now that Apple – one of the most recognizable, if not the most recognizable tech companies – is entering the VR game, all of the haters are eating their words. Sure, Apple has a few flops to its name (Newton and the HomePod, to name a couple), but its successful innovations have undeniably sculpted the consumer tech landscape into what it is today. As such, if Apple is making moves in VR then everyone needs to pay attention – and it doesn't appear to be only entering the space, it's going all-out, diving head-first into the deep end.
The uber-powerful Vision Pro will arrive in 2024 to show folks exactly what VR is capable of. Two follow-up gadgets (which include a more budget-friendly option) are reportedly set to follow soon after, around late 2024 or 2025. The people I spoke to felt Apple clearly wants the Vision Pro and its successors to become part of its core lineup, and they're optimistic about how this dedication will impact the VR space.
One benefit they predict is that the Vision Pro could help to get more people into VR, but not in the way you think. The developers I interviewed acknowledged that the $3,499 (around £2,800 / AU$5,300) price makes the device inaccessible to a large number of people, although many could still get the opportunity to try it out and fall in love with immersive experiences.
As was noted by a few developers, a huge advantage for Apple is its in-person stores in many major cities across the globe. They'd be surprised if the company didn't use some space within to set up dedicated VR testing areas. Even if people might not be willing to splash out on a $3,500 headset having given it a try, they might instead decide to spend $300 / £300 / AU$509.99 on an Oculus Quest 2, or pick up one of another of the headsets out there – albeit without some of the Vision Pro's innovations.
Is the juice worth the squeeze?
That being said, while the Apple Pro's innovative features and design have developers intrigued, they do come as something of a double-edged sword.
A big departure for the Vision Pro next to its rivals is that it will only use hand-tracking; there are no controllers included in the box as far as we know. What's more, it will be an all-new version of hand-tracking that relies on eye-tracking to create a more accurate and intuitive system, which is different from the method used by other VR systems. This means that despite developers having existing VR software that would be a great fit for the Apple Vision Pro, porting it over won't be a simple task.
Mighty Coconut's Lucas Martell and Don Carson, two of the people behind the must-play Walkabout Mini Golf, are already trying to come up with solutions. One approach they floated during our chat was to perhaps start with the upcoming iOS release of Walkabout rather than the VR one – with the first visionOS beta showing it's fairly easy to port a basic version of an iOS app to Apple's VR operating system. The app's touch-control menus could be adapted to support the Vision Pro's hand-tracking, and as for the virtual golf club, Martell joked that the headset might be able to track a wooden spoon held by the players and translate its movement into VR.
At the same time, there's the question among some creators of if the juice is going to be worth the squeeze. When PlayStation VR 2 launched, it made sense for developers to port their games to it – the previous iteration of Sony's headset proved popular, so the follow-up would likely be too. In addition, its controller layout is pretty much identical to what's used by the Quest 2, Pico 4, and other VR headsets. Porting titles to Apple's headset will likely require more effort because it has a different setup, yet it isn't yet clear if it will have a large enough user base to justify the developers putting in the work.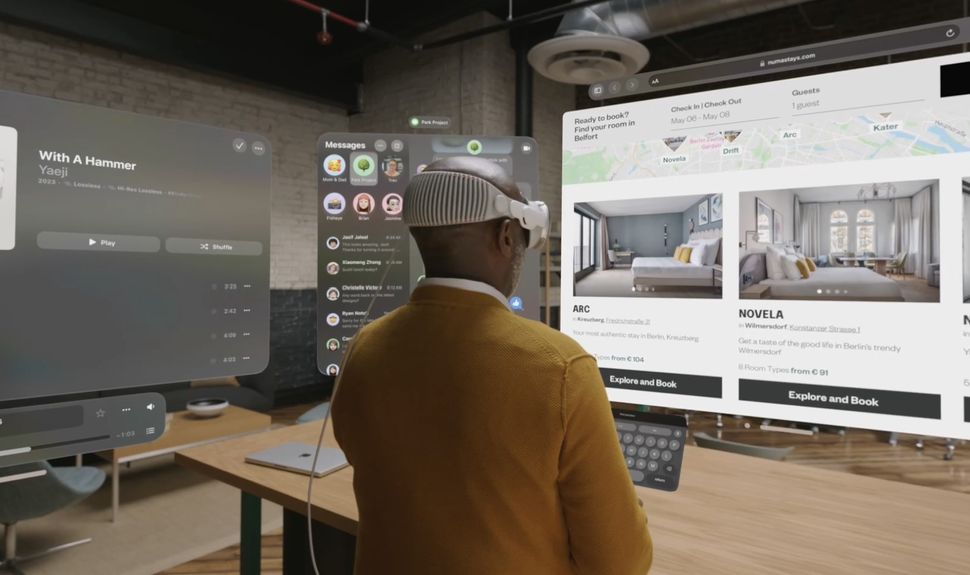 It's also unclear if VR gaming will click with the Vision Pro's audience. Purple Yonder (the crew behind Little Cities) noted that the Vision Pro is being billed as a spatial computing platform. Apple's Vision Pro introduction video compares the headset to a PC and a traditional home entertainment setup, which will enable you to be productive, watch films and play games on a large virtual screen. Immersive experiences were mentioned, but more as a way to enhance these AR apps rather than a dedicated VR experience like what's offered by these developers' games.
As such, rather than porting existing software over to Vision Pro, developers might want to create new apps that take advantage of its increased processing power and mixed-reality focus.
The Apple Vision Pro is for 3D artists
Even if the Vision Pro doesn't turn out to be a fan favorite, and its focus doesn't quite fit the games these developers want to produce, they seem keen to pick up a few to at least use it to work on games for other platforms.
Creative industries are a key focus for Apple's tech – just look at gadgets such as the upcoming Apple Mac Studio M2 (2023), and the recent arrival of Apple's video and audio editing software on iPad. But working on flat 2D screens isn't always the best idea if you're trying to create an immersive 3D environment that players can explore. This is the reason I was told that many of these creatives' projects start with VR sketches, which the game designers can easily explore from a first-person perspective.
Assuming the visionOS platform gets the relevant software support, the developers said that the Vision Pro's powerful specs could entice them to shift more of their production into VR. Rather than only drawing simple VR sketches before moving over to a PC, they could design, create, test, and launch a whole game without ever taking off the headset.
The jury is still out over whether the Vision Pro will be a major commercial success, but in developers' eyes, it's already a winner – and for them, the 2024 release date couldn't come soon enough.
Update 28/06/2023: We previously listed Purple Yonder as the developer of Synapse; Synapse is being developed by nDreams. This piece has been corrected to reflect this.
Sign up for Black Friday email alerts!
Get the hottest deals available in your inbox plus news, reviews, opinion, analysis and more from the TechRadar team.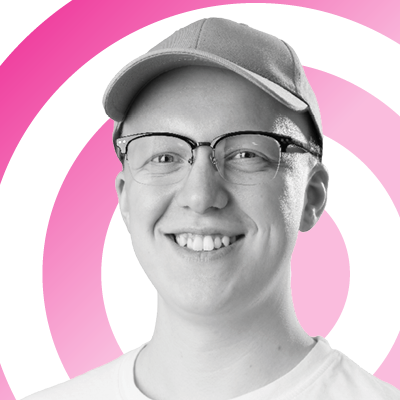 Senior Staff Writer, News
Hamish is a Senior Staff Writer for TechRadar and you'll see his name appearing on articles across nearly every topic on the site from smart home deals to speaker reviews to graphics card news and everything in between. He uses his broad range of knowledge to help explain the latest gadgets and if they're a must-buy or a fad fueled by hype. Though his specialty is writing about everything going on in the world of virtual reality and augmented reality.