Apple is possibly working on two Vision Pro successors – including a cheaper one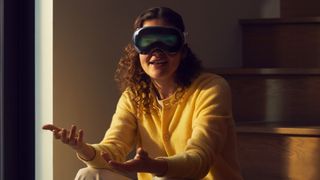 (Image credit: Apple)
Apple's Vision Pro AR headset has already become a very divisive topic of discussion since it was unveiled at the tech titan's WWDC 2023 event on June 5. Those lucky enough to get hands-on time with the device have said it blows the competition away, but it also has some rather cursed features and carries an insanely hefty price tag of $3,499.
Good news for cash-strapped Apple fans, though - the company is, according to reports, already working on two new Vision headset models. The first is a second-generation Vision Pro, which will presumably come with an M3 processor and an even higher price tag. The second, though, is purported to be a cheaper model; something Apple will sorely need if it really wants to capture the headset market.
These new details come from infamous Apple leaker and Bloomberg correspondent Mark Gurman, who notes that Apple is likely going to take its usual 'Pro/non-Pro' approach to the Vision product line, similar to the iPhone and iPhone Pro or the MacBook Air and MacBook Pro. Gurman doesn't discuss pricing for the non-Pro Vision headset, however.
Given the eye-watering asking price of the Vision Pro, it's fair to say that a cheaper Apple Vision headset would be much appreciated. Judging by our review roundup, there's no denying that Apple could be on the cusp of changing the VR/AR space forever - but for any new technology to change the world, it has to be accessible.
Analysis: Apple doesn't have what it takes
Does Apple even know how to make affordable tech hardware, though? The monstrously expensive M2 Mac Pro announced at WWDC 2023 certainly doesn't make me think so. The iPhone 14 can run you upwards of a thousand dollars, and Apple has been gradually trending upwards when it comes to MacBook pricing.
If Apple turns around and reveals at WWDC next year that the 'affordable' Apple Vision headset costs anything more than $999, it's not remotely accessible. Hell, even that's pretty steep; the world's best-selling VR headset is the PlayStation VR, after all, which is also one of the cheapest mainstream offerings on the market.
Ultimately, it's a large investment for most consumers into something that - for now - can't properly replace your laptop and phone. To be honest, I don't see how Apple's Vision series will be able to justify its existence outside extremely niche, wealthy audiences without multiple 'killer apps'.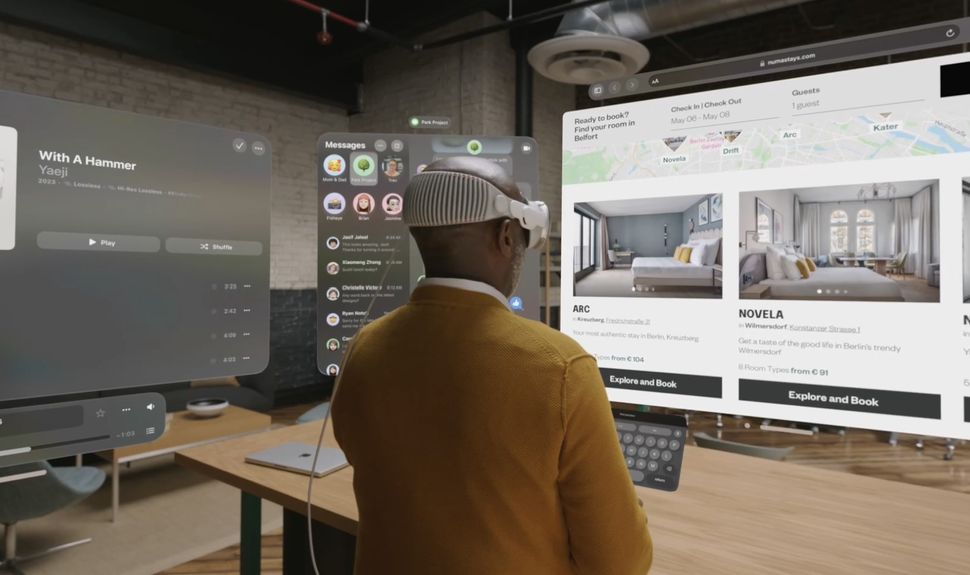 Apple isn't the only one on the VR/AR hype train. When I attended a keynote presentation from Qualcomm at MWC 2023 earlier this year, the speakers were keen to claim that wearable tech would eventually replace phones altogether. I just don't see it, though. A phone can do a lot of things a headset can't - like fit in your pocket, for starters.
Maybe one day we'll all be wearing powerful smart glasses in a glorious utopian future, and the need for phones, laptops, and TVs will fade away completely. But I think it's a long way off - and I don't think Apple will be the one to usher in that era, either.
Sign up for Black Friday email alerts!
Get the hottest deals available in your inbox plus news, reviews, opinion, analysis and more from the TechRadar team.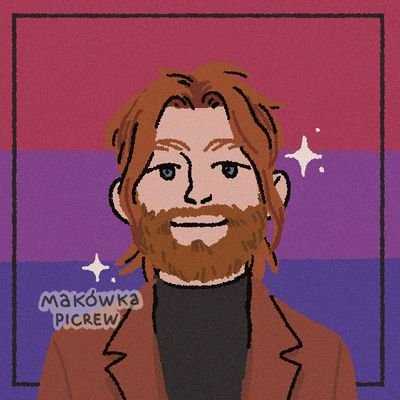 Christian is TechRadar's UK-based Computing Editor. He came to us from Maximum PC magazine, where he fell in love with computer hardware and building PCs. He was a regular fixture amongst our freelance review team before making the jump to TechRadar, and can usually be found drooling over the latest high-end graphics card or gaming laptop before looking at his bank account balance and crying.
Christian is a keen campaigner for LGBTQ+ rights and the owner of a charming rescue dog named Lucy, having adopted her after he beat cancer in 2021. She keeps him fit and healthy through a combination of face-licking and long walks, and only occasionally barks at him to demand treats when he's trying to work from home.