Apple Vision Pro review roundup: all of the early verdicts so far
All the big Apple Vision Pro reviews, in one handy place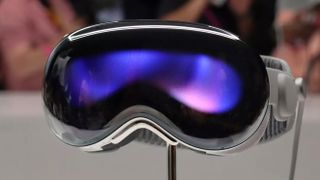 (Image credit: Future)
Everyone has now seen the Apple Vision Pro headset, but very few have been lucky enough to try it. So to get a temperature check on what is arguably the biggest tech launch of the decade so far, we've rounded up all of the early verdicts and thoughts of those who were invited to get a demo of the 'spatial computer' at Apple Park.
It's way too early for full reviews of the Vision Pro, which won't be launching in the US until "later this year". But the carefully orchestrated 30-minute demos that Apple gave to some of the finest minds in tech journalism (including TechRadar, of course) have given us an early taste of its strengths, weaknesses and missteps.
Interestingly, most of the first look reviews so far are largely in agreement about the Apple Vision Pro. It's an exciting, premium, flawed, bold and strange headset that's clearly the first step for a new computing platform. But what's specifically good and bad about the Vision Pro experience, and should you start saving for one?
Here's our round-up of all of the key reviews so far, including our own hands-on Apple Vision Pro review. And if you just want one meta-summary of all of their findings, you can jump to 'the early verdict' section in our navigation bar.
Apple Vision Pro: the early reviews so far
MKBHD: "The most impressive thing is the eye tracking"
For Marques Brownlee (also known as MKBHD), the highlight of the Apple Vision Pro is its eye tracking. "I'm not even kidding, this eye tracking is sick," says the YouTuber, who isn't known for being hyperbolic. "I normally don't call tech magical or surreal like this, but this was even for a pre-release product kind of unbelievable how well it does".
But while the "telepathic" UI and impressive pass-through ("the best I've ever seen") were worthy of praise, there were also downsides. The Digital Personas you can create for FaceTime calls strayed too far into the "uncanny valley", while EyeSight (which shows your eyes to onlookers) was described as "creepy".
Still, while there are missteps, the overall experience was good. "Some of the parts of the headset that I tried are the best I've ever seen in any VR headset by a mile", he concluded. Brownlee was also effusive about the potential for entertainment. "I can personally say from my demo, hell yes I would pay to watch an NBA game courtside in the VR headset".
In a nutshell
The Good
Eye tracking is "sick"
Best ever pass-through
Entertainment potential
The Bad
3D camera "wasn't cool"
Digital Personas too uncanny
EyeSight is "creepy"
---
Mrwhosetheboss: "It's going to very possibly replace the smartphone one day"
Mrwhosetheboss, who has amassed over 15 million YouTube subscribers, takes a wider view of the Apple Vision Pro in his first impressions video. While noting many of the same positives as other reviewers, including the interface – described as "the most natural way to interact with a VR or AR headset" – he also spends time discussing some of the "very legitimate concerns about tech like this".
Noting a new iPadOS 17 feature called Screen Distance that encourages children to hold tablets further away from their face, he remarks that it's "kind of funny" that in the same presentation Apple "introduced a device that keeps screens one inch from your face".
The YouTuber (real name, Arun Maini) also points out that "there's already very little separation between us and our technology" and that "when the device is on your face there's no escaping it".
Maini even suggests that the Vision Pro could be "the start of the end for shared experiences". So while he concludes that the arrival of Apple's headset means that "AR and VR are very likely going to be the next chapter in technology," his demo ultimately left him feeling divided.
He concludes: "I am so incredibly excited that this next era of tech is here, but I've never wanted and not wanted a product to exist at the same time as much as I do with this one."
In a nutshell
The Good
Super-intuitive interface
3D photos/videos a big deal
Most complete first-gen headset
The Bad
Battery pack quite un-Apple
Digital Personas creepy
The end of shared experiences?
---
TechRadar: "It's the future of virtual and augmented reality"
TechRadar's US Editor-in-chief Lance Ulanoff has tried every major VR and mixed-reality headset, going back to Google Glass. So how did he find the Vision Pro? Despite noting "some issues and hurdles", our hands-on Apple Vision Pro review brands it "the first lust-worthy VR headset" and the "real future of virtual and augmented reality".
"It's beautiful to look at and gets most of the key VR and AR experiences right," Ulanoff says. "Even now, months from release, it's already the most intuitive VR interface not yet on the market".
That said, the EyeSight display that shows the wearer's eyes to onlookers is "probably a mistake," and the headset is "wildly expensive", particularly if you wear glasses and need to buy Zeiss lens inserts.
Like others, Lance also noted the "excellent passthrough," which "looked almost as if I was peering through glass". And the big Vision Pro use cases are, right now, for work (the headset is potentially "the ultimate productivity environment") and entertainment.
In a nutshell
The Good
Relatively comfortable
Fantastic visual experience
Intuitive interface
---
The Verge: "The best riff on some very familiar ideas, but still searching for a purpose"
The Verge's Editor-in-chief Nilay Patel was more impressed with the Apple Vision Pro's technology than its overall concept. He says that Apple has managed to solve many of the hardware problems of VR headsets "by out-engineering and out-spending everyone else that's tried." But it has "emphatically not really answered the question of what these things are really for yet."
On the plus side, Patel's review notes that "the display itself is absolutely bonkers" and "easily the highest-resolution VR display I have ever seen". Video passthrough was "similarly impressive," appearing with "zero latency and was sharp, crisp, and clear." All of this meant Patel was "happily using my phone to take notes while wearing the Vision Pro, something no other headset can realistically allow."
But despite this "greatest hits reel of VR demos," The Verge's early conclusion is that the Vision Pro is a better, but not necessarily more compelling, mixed-reality experience than the ones we've seen so far.
In a nutshell
The Good
Incredible displays
Impressive pass-through
The best mixed-reality hardware
The Bad
A lonely experience
What is it really for?
---
Tom's Guide: "It will need truly killer apps to justify the $3,500 price"
Tom's Guide editor-in-chief Mark Spoonauer is "excited by the Apple Vision Pro despite the astronomical price," but says that we'll need to wait for developers to work their magic before we see its true potential. Right now, his Vision Pro first look concludes that it "doesn't seem to have that one wow experience or killer app yet that would compel you to shell out that kind of money."
Like most reviewers, the Vision Pro's interface was a big highlight of his demo. "I love the fact that you don't have to reach out and touch anything with the Vision Pro," he says. "I just stared at an app icon and then selected it by tapping my fingers together." Spoonauer was also "blown away" by a 3D version of Avatar: The Way of Water, which saw "the CGI characters literally leap off the dual micro-OLED displays".
On the downside, there's the need to be tethered to an external battery that only offers a two-hour battery life. "We are a long, long way away from sleek Apple Glasses", the review notes.
Remarking on the Vision Pro's ability to shoot spatial photos and video, Spoonauer also says "I'm not sold on the 3D content capture experience because of how it makes you look to others." But overall, the Vision Pro is a "very powerful mixed reality headset with a sleek design, eye and hand tracking and sharp micro-OLED displays."
In a nutshell
The Good
Sleek design
Super-crisp displays
Dial lets you control immersion
The Bad
EyeSight is unsettling
Extremely pricey
Short battery life
Apple Vision Pro: the early verdicts
All of the Apple Vision Pro first impressions above are largely in agreement – it's a hugely impressive, and hugely expensive, piece of hardware that's still in search of app experiences that will justify its price tag.
There's no killer app yet, and at $3,499 it isn't really a consumer product. But Apple is clearly convinced that the Vision Pro is the first step towards its next big computing platform.
On the plus side, all of the first looks above universally agree that the Vision Pro's controller-free interface and video passthrough are the best we've ever seen on a mixed-reality headset. The gestures, eye-tracking and UI are all clearly a taste of the future.
But Apple hasn't completely nailed the hardware. Most reviews note the un-Apple external battery pack and the slightly weighty bulk. Almost everyone is unsure about some of Apple's social-themed innovations: EyeSight, Digital Personas and the headset's 3D camera capabilities feel like misjudgments.
Still, the Apple Vision Pro has finally had contact with reality. It's likely that some features will be ironed out or simply removed. Now it's up to developers to build the mixed reality experience for which Apple has built a premium foundation.
Sign up to receive daily breaking news, reviews, opinion, analysis, deals and more from the world of tech.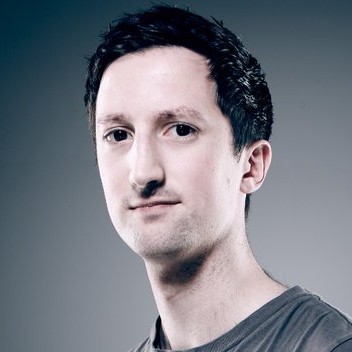 Mark is TechRadar's Senior news editor. Having worked in tech journalism for a ludicrous 17 years, Mark is now attempting to break the world record for the number of camera bags hoarded by one person. He was previously Cameras Editor at Trusted Reviews, Acting editor on Stuff.tv, as well as Features editor and Reviews editor on Stuff magazine. As a freelancer, he's contributed to titles including The Sunday Times, FourFourTwo and Arena. And in a former life, he also won The Daily Telegraph's Young Sportswriter of the Year. But that was before he discovered the strange joys of getting up at 4am for a photo shoot in London's Square Mile.