Rumored Sony A9 III could be the fastest mirrorless camera yet: here's what you need to know
The long awaited Sony speedster could soon be with us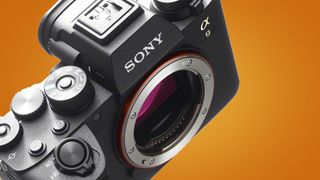 (Image credit: Sony)
Sony Alpha Rumors has long been reporting on the rumored Sony A9 III, and has more recently declared in no uncertain terms that the latest A9-series model will be announced next month.
The trailblazing A9 series introduced the 'stacked' sensor technology that we now see in the Sony A1, Nikon Z9 and Z8 and Fujifilm X-H2S; all cameras that offer a rapid sensor read-out and next-level speed. We can therefore expect Sony's latest speedster, the rumored A9 III, to offer the very best performance for professional sports and wildlife photography.
We can expect the burst shooting of the A9 III to match or exceed the flagship Sony A1, with the latest AI-powered subject detection autofocus to boot, and without the price tag. Let's take a quick look at the rumored headline features in what could be one of the best professinal cameras yet.
Sony A9 III: Rumored release date and price
In a recent Sony Alpha Rumors post, the A9 III was tipped for an early to mid-November release date.
The A9 II originally went on sale for $4,500 / £4,800 / AU$6,999, which is around 25% less than the launch price of the Sony A1. We would certainly hope that the A9 III isn't any more expensive than the A9 II, but it could be nearer $5,000 / £5,000 / AU$7,500.
Sony A9 III: Sony A1 standards?
In another post from Sony Alpha Rumors, the key features listed for the rumored A9 III include an all-new 44MP full-frame stacked sensor with a maximum burst speed of 26fps – presumably using the electronic shutter with full-time auto exposure and autofocus.
A 44MP sensor would be quite the leap in resolution from the 24MP sensor in A9 II – almost matching the 50MP resolution of the Sony A1. Normally there's a trade-off between resolution and speed, but perhaps Sony has found a way, as in its A1, to offer both.
It remains to be seen if any increase in resolution would negatively impact the performance of a rumored A9 III in low light compared to the A9 II; but having more pixels to play with is particularly handy if you need to crop into your pictures.
Stacked sensor technology increases sensor readout speed, and reduces or eliminates the adverse effect of rolling shutter – seen when using the electronic shutter rather than the mechanical shutter – which means action cameras like the Nikon Z9 and Sony A1 are able to use the superior burst rates of an electronic shutter. However, with a potential resolution increase, the rumored A9 III would struggle to push faster than 30fps without some serious Sony grunt.
Video performance looks set for a big upgrade, too, with the A9 III tipped to boast 8K / 60p and 4K 120p video. This could make it a real match for a camera like the Nikon Z8 and Z9, and even the Sony A1. In fact, if the rumored headline features are true, the A9 III looks pretty similar to the A1, for less money; a bit like how the Z8 compares to the pricier Z9.
Sony A9 III: other potential updates
Such is the performance of its stacked sensor in improving sensor readout speed, the Nikon Z9 ditched the mechanical shutter altogether. Might we see Sony follow suit, removing the movable mechanical shutter? It would be a big move.
Speaking of big moves, might Sony also incorporate a vertical grip in the rumored A9 III, much like the Z9? The more likely scenario is a similarly small body to its predecessor, with an optional battery grip to bulk the camera out and improve battery life. However, a larger body is more able to disperse heat generated by shooting video for extended periods, which could make the A9 III very appealing for filmmakers looking for 8K video performance without compromise. It would also allow room for a larger and longer-lasting battery, which could be another way to differentiate the A9 III from the A1.
It would be fair to expect an improved EVF from the A9 II. That camera has a 3.69m-dot display, whereas Sony's industry-leading A7R V viewfinder has a 9.44m-dot display – which is a reasonable expectation for a future flagship model. Whatever the EVF resolution, a minimum requirement of the display is that it should be blackout-free during burst shooting.
Another feature that we'd expect the rumored A9 III to inherit from the A7R V is its AI-powered autofocus chip, to improve the number of detectable subjects in a wider range scenarios.
Whatever shape the rumored A9 III takes, it will be a powerhouse of a camera.
You might also like
Sign up for Black Friday email alerts!
Get the hottest deals available in your inbox plus news, reviews, opinion, analysis and more from the TechRadar team.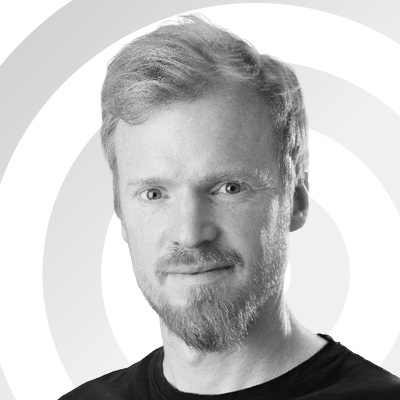 Tim is the Cameras editor at TechRadar. He has enjoyed more than 15 years in the photo video industry with most of those in the world of tech journalism. During his time as Deputy Technical Editor with Amateur Photographer, as a freelancer and consequently editor at Tech Radar, Tim has developed a deeply technical knowledge and practical experience with cameras, educating others through news, reviews and features. He's also worked in video production for Studio 44 with clients including Canon, and volunteers his spare time to consult a non-profit, diverse stories team based in Nairobi. Tim is curious, a keen creative, avid footballer and runner, and moderate flat white drinker who has lived in Kenya and believes we have much to enjoy and learn from each other.