Sony's full-frame mirrorless turns 10: The real mirrorless camera dawn
The Sony A7 and A7R spelled the beginning of the end for DSLR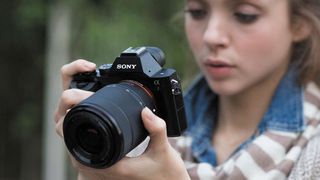 (Image credit: Sony )
On October 16, 2013, the camera market for enthusiasts and professionals dominated by Canon and Nikon DSLRs, was well and truly disrupted with the introduction of the Sony A7 and A7R.
These two DSLR-style cameras with Sony's FE-mount were the first autofocus full-frame mirrorless cameras to market, featuring 24.3MP and 36.4MP CMOS sensors respectively. They also had a maximum ISO of 25,600, 5fps continuous shooting, hybrid phase and contrast detection autofocus, plus 1080p MPEG-4 video at 24fps and 60fps.
Suddenly, Sony was offering a full-frame autofocus mirrorless system that, while by no means cheap, was in the same price bracket as other high-end full frame DSLRs, and it could do video better. Canon and Nikon were shuffling awkwardly in their seats. Photo and video professionals were paying attention.
My own camera gear was still firmly ensconced in the DSLR world dominated by Canon and Nikon, and I'd been lucky enough to shoot with some of the best DSLR cameras on the market. And while I wasn't quite ready to make the swap from DSLR to mirrorless at that time, seeing what Sony had on offer made me realize that mirrorless was definitely going to be a big part of the future in camera technology.
The Sony A7 and A7R were the definition of game changers, and Sony's continued innovation in its mirrorless cameras has shaped the photography industry as a whole. So, on this 10th anniversary of Sony's full-frame FE-mount, I'm looking back on some of the innovations that I think make its cameras some of the best around for photo and video professionals.
A camera for everyone
One of the many things that I like about the Sony deceptively simple system is the fact that there's a camera to suit everyone; landscape, sports and wildlife photographers, travel, vlogging, and low light video. TechRadar's camera buying guides are dominated by Sony.
The A7 series is the more affordable option, with the A7 III still available new, for under $2,000 / £2000. The latest incarnation, the A7 IV is more expensive but largely justifies its price tag as a fantastic all-rounder with an impressive 33MP sensor and at the time of writing sits in top place of our best mirrorless cameras guide.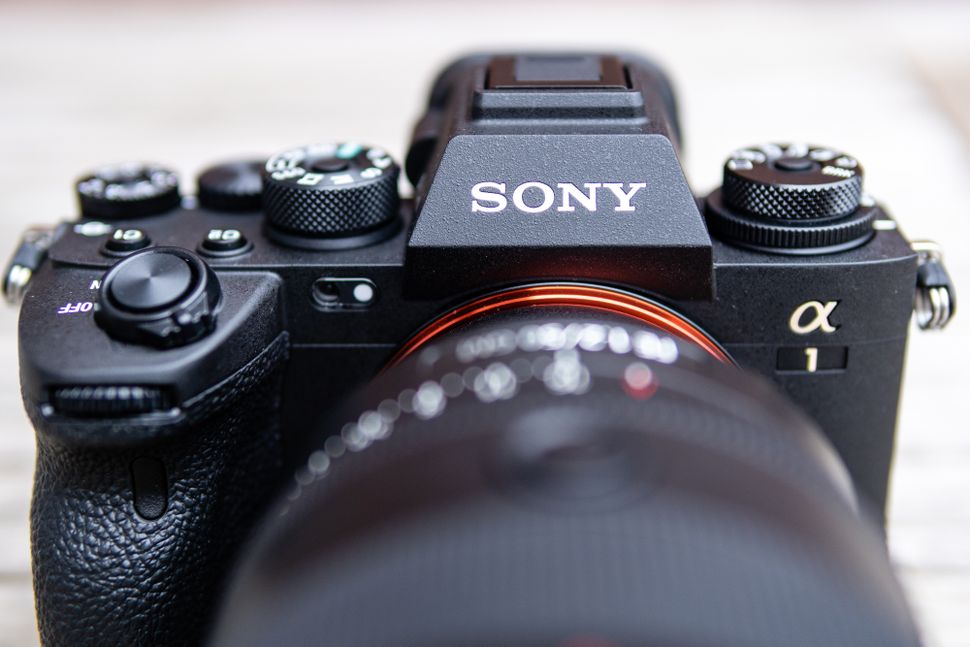 The A7S range is aimed at videographers, although that's not to say that Sony's other Alpha cameras have stunted on the video features. Where the A7S range wins out is with its low light recording capabilities (more on that in a bit) and the A7S III also really picked things up on the autofocus front.
If you're looking for a camera with high resolution, the Sony A7R range is the way to go with the later versions (A7R IV and A7R V) both having 61MP. And, given Sony is a leading sensor manufacturer, noise in its own cameras is controlled well, and you can capture a huge amount of detail.
2017 saw the release of the A9, Sony's first pro sports and news camera body. We're currently on the A9 II, although an A9 III is rumored to be in the works. And in 2022, the camera giant released its flagship A1 – probably its most versatile camera ever, with 50.1MPup to 30fps and 8K video, to make it capable of covering all photographic and video needs.
The smallest full-frame bodies
As someone with mobility issues, I love the fact that Sony has developed the A7C range. The original, released in 2020, squeezed the A7 III specs (and a bit more besides) into a smaller A6600-style body, making it the smallest full-frame mirrorless camera on the market with an EVF (the Sigma fp is slightly smaller, but lacks the EVF).
In the last few months Sony has released the A7C II with a 33MP sensor from the A7 IV, and the touchscreen from the most powerful vlogging camera available, the ZV-E1. And there's also the A7C R, with 61MP, which we rate as one of the best travel cameras. Sony's feature-packed A7C range is light and easy to carry and is a godsend for travel.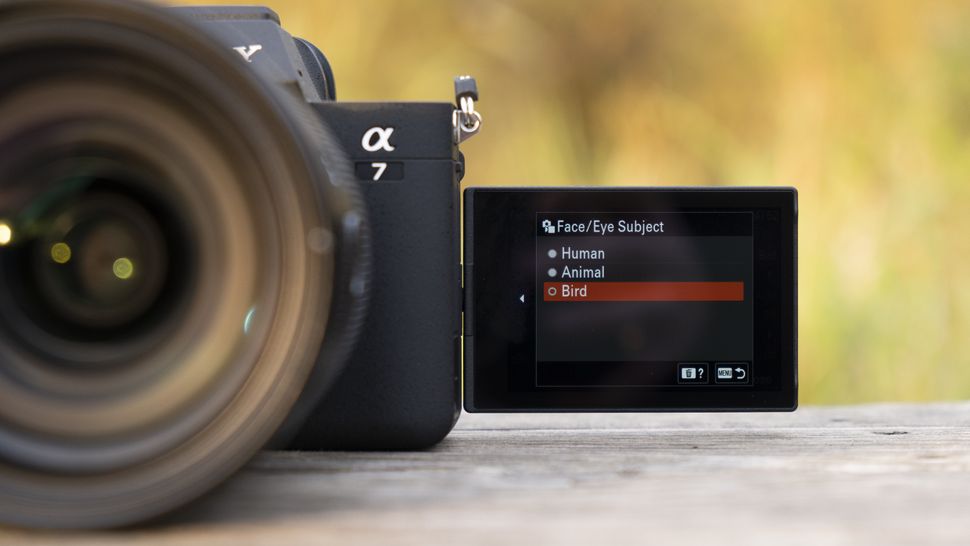 World-leading autofocus
Autofocus systems on modern cameras are all impressive and you'll have plenty of options to help you get sharp shots. But Sony's autofocus system is world class, in my opinion, and this is mainly down to its Eye AF system, and more recently its AI-powered autofocus chip.
On the A7 IV you'll get Eye AF for humans, animals and birds for both stills and videos. I think it's incredibly reliable, finding subjects easily and sticking to them without a lot of trouble. However, it's not 100% perfect – distracting foregrounds or the subject turning away can throw it off. Of course, Sony has thought about this and its latest upgrade, which you'll find in the A7R V and the A7C R, is AI-powered Real-Time Recognition AF.
There are stacks of options here; Human, Animal / Bird, Insect, Car / Train and Airplane. The Human option can now identify people in wider scenes and doesn't need an eye or face to lock onto. But with 759 phase-detection AF points even on the A7S III that's aimed specifically at shooting video, I think you'd be hard pushed to get a shot out of focus.
Pro level video capabilities
The A7S III is one of the most popular and capable cameras for pro indie filmmakers… if you can afford it. It's the king of 4K video, with a 12.1MP sensor that's extremely clean in low light and has minimal rolling shutter. capabilities. Sensor sensitivity means the camera can identify subjects in lower light and images taken at ISO 4000 look more like ISO 400.
Best of all is that Sony has corrected the problems that the A7S and A7S II had with focusing in low light, with the A7S III able to focus down to -6EV. The camera has 759 phase-detection points and 425 contrast-detection points, along with the Real Time Eye AF for humans and animals in both stills and video.
I also really appreciate the fact that the A7S III has upgraded dual card slots that will accept CFexpress Type A cards, allowing you to get top quality results in the enhanced S&Q (Slow and Quick) modes. And, unlike many cameras aimed at video makers, the Sony A7S III also shoots great stills – particularly those shot in low light! It's one of the best video cameras on the market.
Huge choice of lenses
Sony doesn't have the 'history' of lenses that Canon and Nikon do, but because it has been in the mirrorless full frame market for a decade now, it has built up a far more comprehensive range of its own mirrorless lenses and third-party options and its leading lenses are now in their second iterations. Early betting on the mirrorless system means all options are covered – from ultra-wide through to super telephoto.
The best Sony lenses are competitively priced as well, with third-party options offering even better value. No other system has so many third party manufacturers launching new lenses; Tamron, Tokina and Sigma are the three main players and they've all got a wealth of Sony FE-mount lenses to choose from, even Lensbaby lenses for artistic and creative projects.
Summary
I feel like I've barely scratched the surface on what Sony has done for the camera industry. It's innovative full-frame mirrorless system has opened up professional photo and video capability in a single camera for photographers and filmmakers of all types, who can enjoy world-leading autofocus, the smallest bodies around, and with a wealth of lenses.
No other brand has been so active to make sure that it's giving its customers the best possible options. The impact has been so significant that Canon and Nikon have effectively ditched their DSLR cameras to focus on their own full-frame mirrorless systems, launching their own five years after Sony. Happy 10th birthday to Sony full-frame mirrorless cameras; I have a feeling there will be many, many more such milestones.
You might also like
Get daily insight, inspiration and deals in your inbox
Get the hottest deals available in your inbox plus news, reviews, opinion, analysis and more from the TechRadar team.
Jo Plumridge is a freelance writer and photographer with over 20 years of experience writing for a variety of magazines, books and websites. She was given her first camera aged 10 and hasn't stopped shooting since. Jo writes on all aspects of photography, but is particularly passionate about promoting female photographers. She's lived in the middle of a nature reserve in Botswana and written a guidebook to New Zealand, but now spends a lot of time trying to photograph the cats she and her husband foster for a local charity - without a doubt the most challenging subjects on earth!