With the latest Sony processing systems, including real-time AI recognition and video features previously reserved for the top-of-the-range Sony Alpha cameras, the travel-friendly A7C II becomes a serious alternative to the larger A7 IV. The jump to 33 million-pixel resolution takes it further away from the ZV-E1, which has a similar rangefinder-style design but a much lower-resolution 12 million-pixel sensor, as it's primarily designed for video use. The A7C II is a powerful, lightweight full-frame camera, and unlike its predecessor there's little compromise; you're getting all the good stuff Sony currently offers in a small full-frame camera. My only criticism would be that the electronic viewfinder could still be larger, and a full-size HDMI port would be excellent. However, both of those additions would impact the camera's size, which is one of its key selling points.
Pros
+

Real-time AI subject recognition and tracking

+

Small and light full-frame camera

+

Excellent video features
Cons
-

EVF could still be bigger

-

Currently more expensive than the A7 IV

-

New processing systems impact battery life
Why you can trust TechRadar We spend hours testing every product or service we review, so you can be sure you're buying the best. Find out more about how we test.
Sony A7C II: Two-minute review
Even as a decent travel camera, it would be fair to say that the original Sony A7C didn't set the world on fire, and while the A7C II may look like more of the same, the changes are anything but. The body has received several minor improvements, which together make something more significant than the sum of their parts. The most notable difference is the addition of a second control dial, which significantly helps the handling, making it much more familiar to more traditional SLR-style A7 users. A new custom button has been added, as well as some redesign of the rear controls to make them easier to press and identify by touch alone. A lot of thought has gone into several small changes found on the camera.
However, it's inside the camera where the more significant changes have taken place. The A7C II is a Sony A7 IV – which is the best mirrorless camera for most people – with the same 33 million-pixel sensor and Bionz XR processing system. However, it also brings features from more recent Sony cameras, such as the new menu and touchscreen system from the ZV-E1. The jewel in the crown is the real-time AI subject recognition, which is shared with the Sony Alpha 7R V. This takes Sony's excellent AF system and makes it even better by using AI to recognize a subject and keep it in focus, even when it can't see an eye in the shot. The fact that this feature works in real-time in video will make this the preferable camera to the Sony A7 IV, especially with the ability to load LUTs into the camera to use with S-Log picture profiles. Without being able to make a direct side-by-side comparison, the autofocus system's speed, accuracy, and intelligence seem as fast as on other new Sony cameras when shooting both stills and video.
This is an impressive array of features for video shooters, with the 4K 30p footage taken from the full-resolution 7K readout of the sensor, which is then downsampled without line-skipping or pixel binning. The A7C II can also shoot at 4K at 60fps, although only in a cropped Super35/APS-C mode. Full HD is available at up to 120fps, and there are mic and headphone sockets and micro HDMI. The camera can also be powered via a USB-C power delivery battery or mains power for shooting video.
Regarding image quality, we're dealing with a known quantity because the sensor is the same as the one used in the Sony A7 IV, one of the most popular mirrorless cameras on the market. I'd be happy to shoot at all but the highest sensitivity settings of ISO 51,200 and 102,400, though obviously, the best results are found under ISO 6400. If anything, image quality may be slightly better than the A7 IV, with the new AI processing helping to improve white balance and color in shadow areas. The colors have also been enhanced to produce more natural skin tones.
While the original Sony A7C may have been quite uninspiring in terms of some of its features, the A7C Mark II is filled with some of the latest and greatest tech of the Sony Alpha line-up, and it's crammed into a small and lightweight body, which makes it an ideal travel companion. I would love to pair it with the Sony FE 24mm f/2.8 G and FE 40mm f/2.5 G lenses to create a great travel camera setup for shooting stills and video. With such a setup, the A7C II or its sibling, the A7CR, could be a much sought-after replacement for a Sony RX1 Mark II.
It won't be a camera for everyone, and some will still favor a more SLR-style camera with a centered viewfinder. This is especially true as while the electronic viewfinder of the A7C Mark II has been improved, it is still on the small side. However, for those who mainly use a screen to compose their images, the A7C II is a powerhouse of a small camera.
Sony A7C II: Price and release date
$2,200 / £2,100 / AU$3,499
Pre-order from 29th August. Shipping mid-September
The Sony A7C II was announced on August 29, 2023, and will land on store shelves in the middle of September, priced at $2,200 / £2,100 / AU$3,499 body-only or $2,450 / £2,350 with the FE 28-60mm F4-5.6 lens (Australia pricing TBC). There isn't too much close competition in terms of full-frame rangefinder-style cameras. The logical choice would be the Leica M10R, but it's a very different type of camera in terms of operation and features, and is 3x the price. The Sigma fp is the smallest and lightest full-frame camera, costing $1,899 / £1,599 / AU$2,899.
It has a 24MP backside illuminated CMOS sensor and 4K video, but lacks in-camera sensor stabilization, and the AF speed and features of the A7C II. Switching away from the rangefinder-style cameras, the most obvious comparison is Sony's own A7 IV, which features the same 33MP sensor and is priced similarly. The Nikon Z6 II is our other comparison choice, as it comes at a comparable price.
Arriving alongside the camera is a partner camera, the A7CR. This is essentially the same camera as the A7C II, but is fitted with the 61MP sensor of the A7R V. It will cost $3,000 / £3,200 / AU$4,999 and will also be available from mid-September.
The A7CR will come with an accessory grip, and this will also be available separately so that it can also be used with the A7C II. We're awaiting price confirmation for the grip.
The original A7C is not being discontinued, and will remain in the Sony lineup for the immediate future.
Sony A7C II: Specs
Swipe to scroll horizontally
| Header Cell - Column 0 | Sony A7C II |
| --- | --- |
| Sensor | 33MP BSI CMOS full-frame |
| Video: | 4K 60p |
| AF points: | 759-point array hybrid phase / contrast detection |
| LCD: | 3.0-inch vari-angle touchscreen, 1.03m-dot |
| Viewfinder: | 2.36m-dot, 0.39-inch OLED EVF |
| Memory cards: | Single UHS-II |
| Connectivity: | Wi-Fi / Bluetooth |
| Max burst: | 10fps mechanical shutter (C-AF) |
| Size: | 124 x 71.1 x 63.4mm |
| Weight: | 525g (18.5 oz) |
Sony A7C II: Design
Small and light full-frame mirrorless camera with in-camera stabilization
Front and rear Control Dials
Front-facing articulated screen for selfies and vlogging
When the original A7C was released it was the smallest and largest full-frame mirrorless camera with in-camera sensor stabilization. That final caveat is needed, as the Sigma fp is the smallest and lightest full-frame mirrorless camera, but has electronic stabilization for video shooting. The new A7C II retains the smallest and lightest title, measuring 124 × 71.1 x 63.4mm and weighing 525g.
At a glance, the A7C II is identical to the original version of the camera. However, there are some small but significant changes to the camera's body. The most obvious of the changes is the addition of a front dial; previously, there was only a dial on the rear. I found this particularly annoying on the original camera, as I'm used to using a front dial for aperture and a back dial for shutter speed. Having both dials brings the camera in line with the other A7 cameras, and from a handling perspective, this small addition should make it a lot more attractive to many Sony users.
Image 1 of 3
The second notable change is an omission. The markings on the top dial, which was previously the exposure compensation dial, have been removed, allowing it to be used for other exposure features. With just a rear dial on the previous camera, I can see the need to have a 'blank' secondary dial, but with the new front dial, the need is a little redundant, and I left it set to exposure compensation.
Another addition is a new 'C1' custom button next to the menu button above the rear screen. Also, there's now a switch on the exposure mode dial to switch quickly between photo, video, and Slow and Quick movie mode.
Some more minor changes are that the rear buttons are now more pronounced and slightly different - for example, the delete button is concave, making it easy to identify by touch with your camera held to your eye. Similarly, the shutter button is also now more prominent. The USB-C port and mic socket have been moved to the top of the side of the camera rather than the bottom. This means it sits above the screen, so trailing cables don't obstruct the screen when it is flipped to be front-facing. Finally, there is a new texture to the grip on the camera with a leatherette-type finish.
A new addition is the optional extension grip accessory. This adds a little more to the camera grip on the bottom, making it somewhere to rest your little finger. It has no additional buttons or dials, and is a physical extension that screws on the bottom of the camera while still allowing access to the battery compartment. Speaking of the battery, it's the now standard Sony NP-FZ100 battery, which Sony quotes as good for 540 shots. The number of images is reduced by around 100-200 from its predecessor, resulting from the higher-resolution sensor and new processing systems in the camera. However, in real terms, I didn't notice an impact on my day-to-day camera use. I didn't feel like the battery was running down any more than I would expect. These days, it's easy to top up the battery on the go. If you're shooting video, which is particularly power-hungry, you'll be pleased to know that the A7C II can take advantage of USB-C charging and power delivery when you have a lot of video to shoot.
One of the main criticisms of the original A7C was the size of the viewfinder, which was usable but could have been better. While the size of the electronic viewfinder remains at 0.39 type size, the magnification has increased from 0.59x to 0.7x, while the resolution remains the same at 2.35 million dots. It's a slight improvement in specification, but it makes the viewfinder much more comfortable to use. I would still like it to be larger, but that would impact the camera's size.
While external operations have been improved, so have the internal ones. The A7C II features the latest generation of Sony's menu system, which has more straightforward color coding and is easier to navigate. The menu is now fully compatible with the camera's touchscreen, so you can touch and swipe to navigate, as we're all used to doing on a smartphone.
The new additions to the camera certainly add up. Where the A7C had the feeling of being something aimed solely at those starting out and vloggers, it now feels more in line with the rangefinder-style body that many hoped the original camera would be. It feels more 'grown-up' and a camera part of the rest of the A7 lineup as opposed to being simply a 'Big A6700'.
Sony A7C II: Features & performance
10 frames per second with 1,000 shot buffer
Real-Time AI subject recognition
7-EV 5-axis image stabilization
Internally, there have been some significant upgrades compared to the original A7C. Previously, the sensor was the 24.2-million-pixel full-frame CMOS Exmor R sensor, and the new camera now uses the same sensor as the A7 IV, which is 33 million pixels. Although the A7C II may seem like an A7 IV in a different form factor, there are some areas where it's better. For example, the 5-axis sensor-based stabilization is now quoted as being suitable for seven stops, as opposed to the 5.5 stops of the A7 IV. It also features an AI processing engine, which is the same as that found in the Sony A7R V. This leads to advances in subject recognition, which mainly helps the autofocus prioritize what subject to focus on, and by detecting the subject, it can adjust exposure and white balance accordingly.
When we're so used to impressive 20-30fps continuous shooting modes, the A7C II's 10fps seems moderate, but this is still a great number for most photographers. The maximum 10fps shooting rate can be used with both the electronic and mechanical shutter, and autofocus and exposure are also tracked and adjusted between each shot. All those images are set to the camera's new buffer before being saved to the card, and over 1,000 JPEG images can be saved in a burst. This drops significantly to just 44 raw images or 20 raw and JPEG images, but again, for the target user of this camera, that should be more than enough images. For those who want to find a nice balance between raw and JPEG images, HEIF files are also available, which I used instead of JPEG images for my review. I found that the images are more detailed, with greater color depth than the JPEGs. Sadly, I couldn't check out the raw images when writing the review as there was a lack of software, which will change with the camera launch.
Image 1 of 3
Filmmakers will also be much more interested in the A7C Mark II compared to the original version. The more contemporary processing systems allow for the same resolution and shooting rates at the A7 IV. The highlight is the 4K 30p footage, taken from the full-frame 7K output and downsampled with no pixel binning. This basically should increase detail resolution and color. There's also 4K 60p shooting (in Super35/APS-C mode) and Full HD at up to 120fps. All this is with 10-bit 4:2:2 internal recording, S-Log3, Cinetone Picture Profile, Active SteadyShot stabilization, and the recent Focus Breathing compensation feature.
Unlike the A7 IV, the A7C adds some features from the ZV-E1, including Auto Framing, which reframes your shot by cropping in to help frame/track a particular subject within the frame. Also added is log recording with LUTs. This allows you to shoot in S-Log3 Picture Profile and preview what a LUT would look like, or even burn it directly onto the footage so you have to add it in post-production. There's also a headphone socket and micro HDMI socket, and when you add all of the features up, the Sony A7C Mark II is a great camera for filmmakers; it may be the best option within the Sony lineup for more casual vloggers or content creators.
During my time with the A7C Mark II, I shot a few short video clips, including a brief 'to-camera' handheld vlog, and I was impressed with how easy it was to get good results. The focusing is flawless thanks to the eye-detection autofocus tracking, which stays locked. I also filmed some cranes with the camera and found that the real-time tracking for birds was excellent, with the AI recognizing when the bird turned its head and focusing instead on the bird's head when an eye wasn't visible in the frame. It was reassuring and impressive to see the camera adjust the focus area in real time on the camera screen while recording 4K video.
The in-camera stabilization worked well when trying to stay still and shoot a static subject, creating a nice 'floaty' effect when there was slight movement. The Active Steadyshot sacrificed a small area of the image, and shooting a static subject is almost like using a tripod. When walking, the Active SteadyShot is significantly smoother, although the movements are less smooth when it does have to move, which is simply the nature of the digital stabilization. Overall, video footage is what we have come to expect from Sony; it is clear and crisp, and with the option to use LUTs, there are now so many different options for getting the perfect look straight out of the camera.
Features and performance score: 5/5
Sony A7C II: Image and video quality
33MP full-frame sensor
4K 30p (7K oversampled)/4K 60p (crop)/FullHD 120p recording
5-axis, 7EV in-camera stabilization
I was surprised when I heard that the A7C II was moving from a 24.2MP sensor to having the same 33MP sensor found in the Sony A7 IV. This changes the camera's perception, which was previously seen as an entry-level point into the full frame Sony lineup, a step- up for those coming from cameras such as the recent A6700. Now, the sensor is on par with the excellent Sony A7 IV and serves almost as an alternative model. In many ways, the latest processing algorithms and the addition of AI make the A7C II the preferable camera.
As an aside, this may also signal the end of the 24MP full-frame sensor standard we have seen for the last decade or so. Not including the specialist video-orientated cameras of the ZV-E1 and FX3, it leaves the three-year-old Sony A9 II as the only latest-generation camera to feature a 24.2MP sensor.
The sensor can shoot images at sensitivities between ISO 100-51200, which can be extended to ISO 50-102,400 when shooting still images. Image quality is as you would expect from the current generation of Sony cameras in terms of detail. I shot many images with the new FE 16-35mm f/2.8 G Master II lens, and the resolution of the images was more than enough to produce large, detailed landscape shots. Even when you use the APS-C crop mode, you're still getting 14 million pixel images, which is plenty enough for moderate-size prints.
Image 1 of 3
During my test, I shot raw and HEIF images. This allowed me to see how good the HEIF images were, especially as I could not look at the raw images due to a lack of software support during testing. I was impressed with the dynamic range of images shot with lower sensitivities between ISO 100 and 400, with plenty of detail in highlight and shadow areas of HEIF images. I was happy with how the images coped with being pulled around in Adobe Camera Raw. Obviously, the raw files will be the better option, but as a lightweight format editing images quickly for social media, I was satisfied with how they could be edited.
In terms of color, all of Sony's usual Creative Styles and Picture Profiles are present. In the last few years, it has been working on its color renditions, and the A7C II looks as good as other recent Sony cameras. I largely used the standard Creative Style to get a feel for the baseline of the camera, and it produced images with natural color and level of contrast. This style worked particularly well when shooting birds at a nature reserve, with the greens looking particularly good. I also enjoyed using the Vivid style, which produced a more Instagram-ready image with punchy color and slightly greater contrast without looking over the top.
Image 1 of 3
My only slight complaint is that I found that in multi-metering mode to be a little dark for my taste, and I would often use the exposure compensation dial to add around 0.3EV to add a touch more brightness to shadow areas. This was easily done without sacrificing much, if any, highlight detail.
For video, the A7C II comes packed with features. Still, I tried to use it more as a vlogger or casual 'content-creator' would - shooting a few short clips of myself talking to the camera and some random footage to test how the autofocus worked with Bird tracking. Overall, I was impressed with the quality of the video, and it's in line with the color and detail we've seen with other Sony cameras. Particularly good is the 4K footage, which is oversampled from the full 7K readout of the sensor.
The A7C II lacks advanced raw shooting modes that you would expect from a more video-focused camera. Still, it includes the ability to use LUTs with its s-log3 footage and to record the footage in 10-bit, making it a great choice for those who want to spend more time shooting and less time color grading in post-production.
Image and video quality score: 4.5/5
Should you buy the Sony A7C II?
Buy it if...
You want a full-frame camera for travel photography
This is the smallest, lightest, full-frame mirrorless camera with an impressive 5-axis, in-camera stabilization system. Paired with a few small lenses, it's a great travel companion.
You want to shoot video without spending loads of time working on color
There are many reasons why videographers will be interested in the A7C II, but the ability to load LUTs so that you can preview or embed color has to be one of the most important. It saves time, and allows exposure to be previewed and adjusted perfectly.
You want the latest autofocus features
Although the 10fps continuous shooting rate doesn't demand the very fastest autofocus speeds, the real-time AI subject recognition and tracking make the A7C II one of the best cameras for when you need autofocus tracking that you can rely on.
Don't buy it if...
You shoot sports or wildlife
A top speed of 10fps may be fast enough for some sports, but the rangefinder-style body isn't the best for balancing larger, heavier lenses, particularly when shooting handheld.
You shoot more with a viewfinder than a rear screen
Although improved on the original camera version, it is still small compared to the 0.9x magnification EVF of the Sony a7R V.
Swipe to scroll horizontally
Sony A7C II

| Attributes | Notes | Rating |
| --- | --- | --- |
| Price | Not cheap, but it still represents good value when you consider it inherits the AI features in the Sony A7R V. | 4.5 / 5 |
| Design | Familiar Sony handling in a small body | 4 / 5 |
| Performance | Packed with signature features from the Alpha range. | 5 / 5 |
| Image quality | Great performance from a tried and tested sensor | 4.5 / 5 |
Sony A7C II: Also consider
If our Sony A7C II has inspired you to think about other options, here are two more cameras to consider…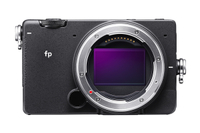 Sigma fp
If you really want the smallest and lightest full-frame mirrorless camera for stills and video, then look no further than the Sigma fp. Sigma is perhaps better known for making excellent lenses, but the Sigma fp is a truly pocketable camera with a 24.6 MP full-frame sensor. It can shoot between a sensitivity range of 100-102,400 and, with an electronic shutter, an impressive 18fps. The camera can shoot 4K CinemaDNG or H.264 footage at up to 30fps, and costs 25% less. However, it lacks many features that set the Sony A7C II apart, such as 5-axis stabilization and AI subject recognition. The Sigma fp also uses contrast-detection AF, which isn't as fast or reliable as the phase detection AF, which is now used in most other mirrorless cameras. That said, for street photography and travel, it may be a great pocket camera when paired with a small Sigma prime lens.
Read our full Sigma fp review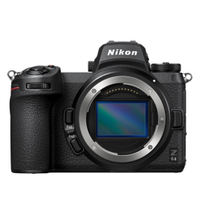 Nikon Z6 II
Existing Sony users may want to look at the Sony A7 IV, which uses the same sensor with a central SLR-style body. Then there is the recent Sony A6700, which has a smaller 26MP APS-C size sensor but has much of the same technology, including AI subject recognition. Stepping outside of the Sony Alpha range, the Nikon Z6 II is priced at around $1,695 / £2,099 / AU$3,499 and has superb features for photographers and videographers. It uses a 24.5MP BSI CMOS sensor with a shooting rate of up to 14fps and a 273-point AF array. 4K video can be shot at up to 60fps, although it lacks the AI features of the A7C II and some more advanced video features, such as auto framing. The main catch is the big sacrifice in size and weight, with the Nikon Z6 II, which measures 134 x 100.5 x 69.5 mm and weighs 705g, including the battery.
Read our full Nikon Z6 II review
How I tested the Sony A7C II
I tested the Sony A7C II by keeping it with me in a shoulder bag for several days out. Usually, I accompanied it with the FE 16-35mm f/2.8 G Master II lens, which was released at the same time as the new camera. I also used it with the much older FE 70-200mm f/4 G lens, which I used to photograph birds at a nature reserve.
During my few days shooting with the camera, I tested it mainly as a travel companion, using it for casual shots of scenery, family, boats, and birds. This allowed me to test the AI recognition for both stills and video, particularly when photographing the birds; their different shapes and sizes put the AI recognition to the test with the variety they offered.
Finally, I used the video to shoot some short clips of scenery and birds, allowing me to test the camera's autofocus capabilities alongside the in-camera image stabilization.
First reviewed August 2023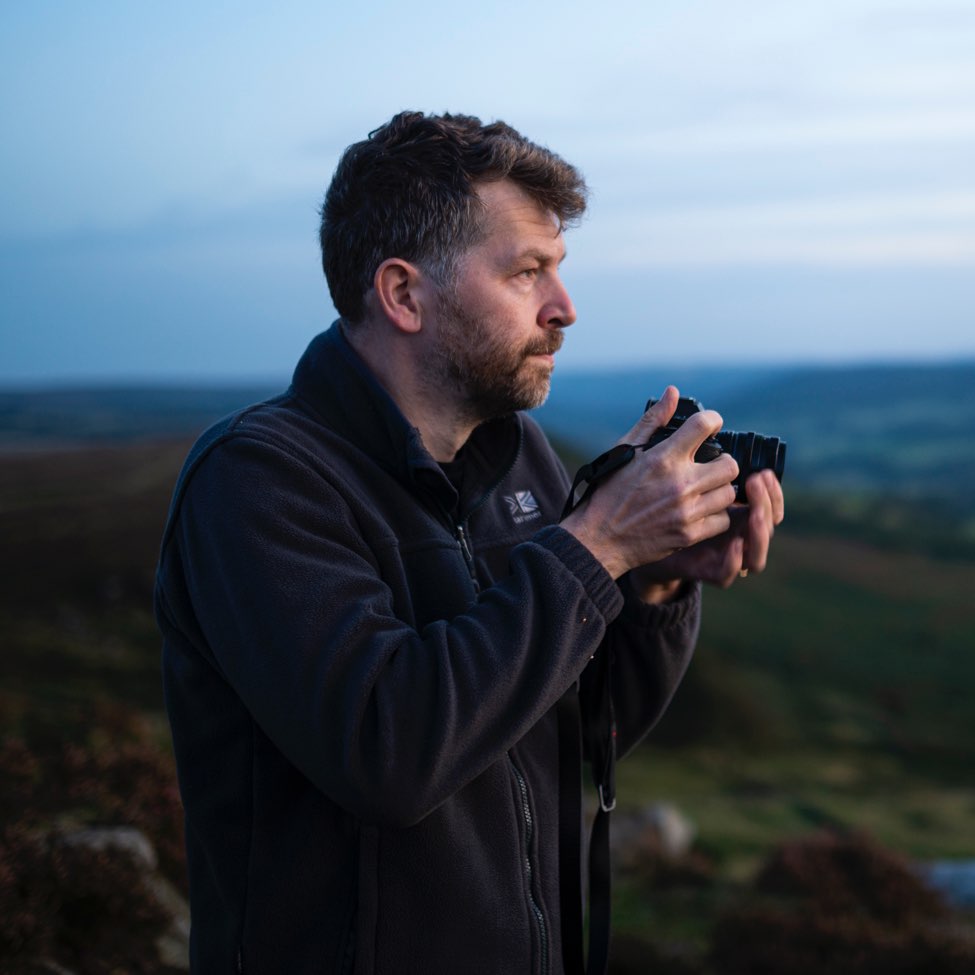 Richard Sibley is a photographer and writer passionate about travel and landscape photography. With over 15 years of experience writing and reviewing in the photo industry, he was formerly Deputy Editor at Amateur Photographer magazine and has had his words and images published in numerous other magazines and websites. Richard combines his love for photography with a deep interest in technology and gadgets. Beyond his professional pursuits, Richard embraces fatherhood and finds solace in gardening, cold plunges, long walks, and listening to podcasts. He is an aspiring minimalist, though the constant lure of new gadgets significantly challenges this ideal.