Nikon Z cameras turn 5: why I'm glad I made the leap from a Nikon DSLR to the Z6 II
A lot can happen in five years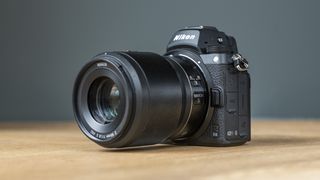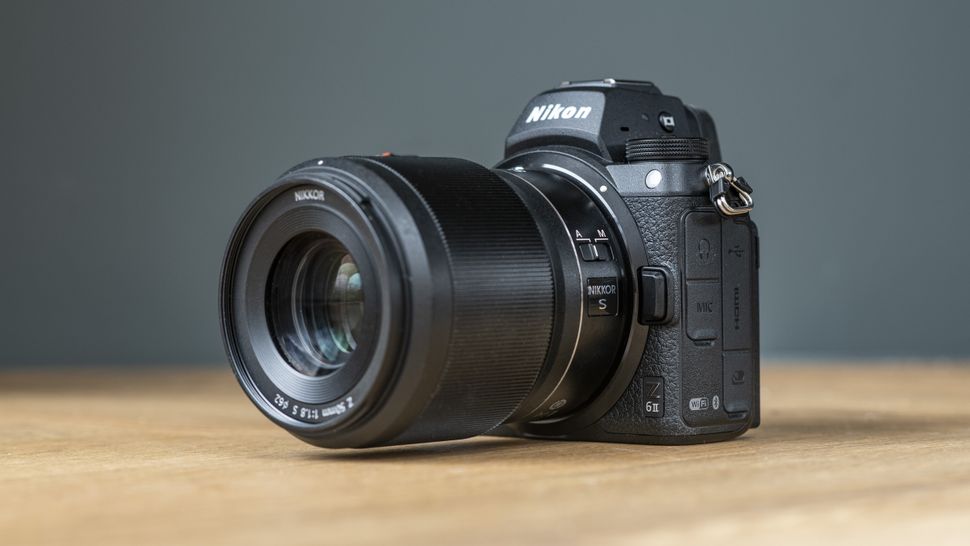 (Image credit: Future)
It's 2018, and a clamor has been gathering about camera giants Nikon and Canon shirking mirrorless, despite innovation by the likes of Sony, instead holding onto a fading power, the DSLR. People are asking, "will they ever go mirrorless?"
Five years ago this week, on 23rd August, everything changed. Nikon (and Canon was soon to follow) disrupted the mirrorless camera market with the twin release of the Nikon Z6 and Z7, two all-new cameras utilizing an entirely new Z-mount – Nikon's first lens mount for almost sixty years, after 1959's F-mount for its SLR cameras.
Nikon Z had entered the building, busting the doors off their hinges, ready to go toe to toe with Sony, Fujifilm, Olympus and Panasonic. It was quite the entrance. No one expected first-gen technology to be this good, it seemed the wait had been worth it, even if Nikon still had catching up to do.
As a regular cameras reviewer, I was already well used to the best mirrorless camera technology, but my own personal camera gear was still headlined by the Nikon D800 (pictured below) – a DSLR camera with 36MP full-frame sensor released when the DSLR market was a lot healthier in 2012, and when mirrorless was still in its infancy.
After the Z6 and Z7, it took me three years and their second-generation successors to be convinced that I needed to upgrade to Nikon mirrorless over my trusty DSLR – after all, the D800 didn't stop taking great pictures just because mirrorless existed.
Two years have passed with my Nikon Z6 II – a time in which I'm pretty sure my D800 hasn't seen a single moment of daylight – and I am super-pleased with my decision. And on the five year anniversary of Nikon Z, it seems fitting to write a few words about my experience with what is now my camera go-to camera.
Z6 II: A mighty all-rounder
If I just did landscape photography, perhaps I wouldn't have felt the same need to switch to mirrorless. But the fact is that I'm a multi-disciplinary photographer. And I hit the big red button from time to time. Anything in the world around me that catches my eye; portraits, reportage, wildlife, landscapes, I love having a tool that does the job capturing that moment in still or moving form.
I also prefer a simple kit bag, and was keen to consolidate photo and video into one camera, with commissions in both disciplines. And so I went for the NIkon Z6 II filmmaker kit that also includes an Atomos Ninja V external monitor, cage, extra batteries, and an adaptor that allows me to use my Nikon F lenses with my Z-mount camera.
Adapting old lenses only hinders the best image quality that I could get from what is a superior Z lens mount: of any full-frame lens mount, Nikon Z has the largest diameter and shortest flange depth. That means it's easier for Nikon to make high-performing lenses, with excellent quality right to the corners of your pictures. And so I picked up the do-it-all pro Nikkor Z 24-70mm f/2.8 S lens and for almost all of what I do, this one camera and lens does it all.
Z6 II: my highlights
After reviewing the Z7 II (pictured above, with the same form factor), I wrote in more depth the 8 reaons why its convinced me to finally upgrade from my DSLR, and now I've had two years with its 24.5MP sibling the Z6 II, those reasons are justified.
As capable as my D800 was and is – and there are better Nikon DSLRs since it like the D850 – there were plenty of scenarios where I had to settle for less.
In-body image stabilization has been a game changer, especially for someone like me who loves to work handheld and respond to moments, any time of day. With my Z6 II, I can get away with slower shutter speeds handheld, plus video footage is less shaky.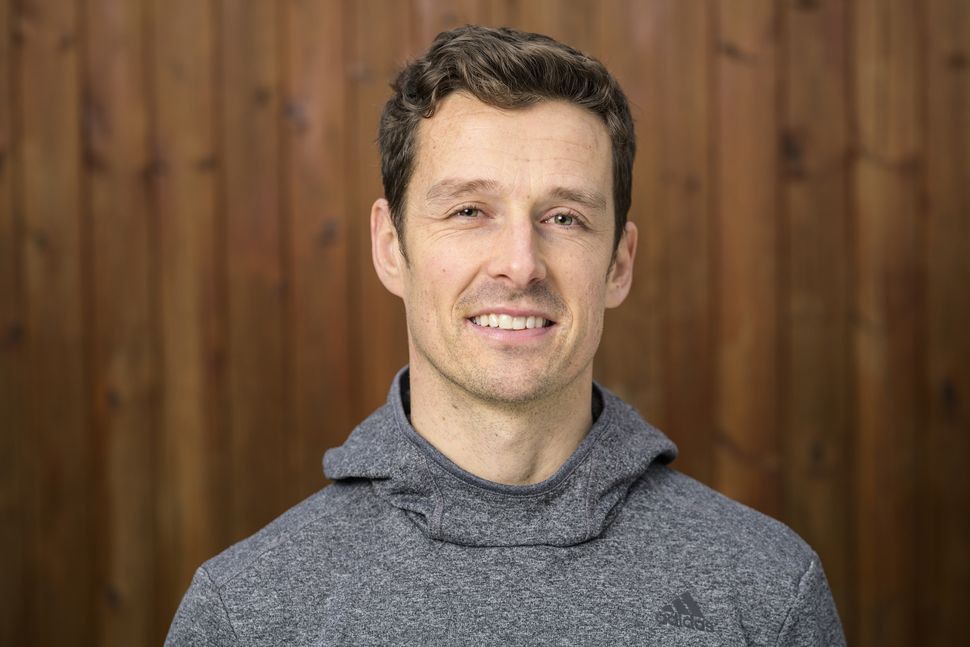 When I'm making portraits, eye-AF has proved a revelation over single point AF, too. I can relax in the knowledge that the little yellow box in the real-time EVF display that's tracking the eye of my subject is nailing sharp focus where it matters (see picture, above), and consequently put more energy into interacting with my subjects. The single point AF of the D800 on the other hand was shoot and hope, and where possible I even opted for manual focus bracketing to increase my chances of getting sharp focus in at least one of the frames.
On the topic of focusing, I've also enjoyed the reliability of the Z 24-70mm f/2.8 S lens, not having to calibrate it to make sure it's working in tune with the camera. My 50mm f/1.4 G lens for DSLR has back-focusing problems, even after calibration, and so it never gave me real confidence when I needed it most.
I could continue waxing lyrical about the Z6 II; it's superior 4K 10-bit video image quality with flat log color profile, next-level autofocus for video, silent shutter for those moments I need to be inconspicuous, the tilt touch screen for viewing at awkward angles. And crucially now Nikon Z has many more lenses in its lineup, offering almost all the options I'd hope for should I wish to buy another lens.
Z6 II: any regrets?
There's no getting around how expensive mirrorless is, especially when you are investing in a system where lenses can cost a lot more than their DSLR lens equivalent. And really even though I was buying another Nikon camera, the switch from DSLR to mirrorless is like starting all over again – I could have picked another brand like Sony or Fujifilm. That said, I've used those systems and I do still love the handling of Nikon cameras, and the Z6 II is no exception, fitting in my hand perfectly, controls logically placed around its tough, weather-sealed body.
The Z6 II has inferior resolution for my landscape photography than the D800, even less so than the Z7 II, but it's a true all-rounder that I have been able to rely on. It's been worth every penny. And with the Nikon Z8 launched this year with the cutting edge stacked sensor tech of the Z9 – our 2022 Camera of the Year – it seems as though Nikon Z is in a healthy place for years to come. Even with both DSLR and mirrorless in my arsenal, mirrorless is my go-to tool, and that is unlikely to change. So here's to you, Nikon Z, and a happy 5th birthday.
Sign up for Black Friday email alerts!
Get the hottest deals available in your inbox plus news, reviews, opinion, analysis and more from the TechRadar team.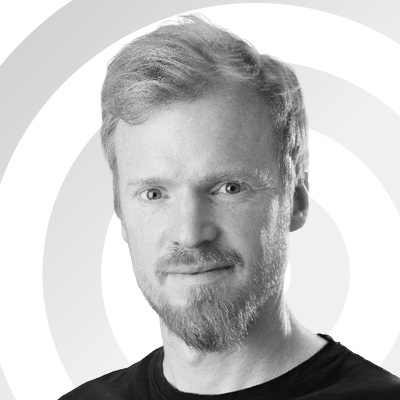 Tim is the Cameras editor at TechRadar. He has enjoyed more than 15 years in the photo video industry with most of those in the world of tech journalism. During his time as Deputy Technical Editor with Amateur Photographer, as a freelancer and consequently editor at Tech Radar, Tim has developed a deeply technical knowledge and practical experience with cameras, educating others through news, reviews and features. He's also worked in video production for Studio 44 with clients including Canon, and volunteers his spare time to consult a non-profit, diverse stories team based in Nairobi. Tim is curious, a keen creative, avid footballer and runner, and moderate flat white drinker who has lived in Kenya and believes we have much to enjoy and learn from each other.