Black Friday KitchenAid deals 2023: best bargains on KitchenAid mixers and more
Deals
Contributions from
last updated
We'll help you score a KitchenAid appliance for less on Black Friday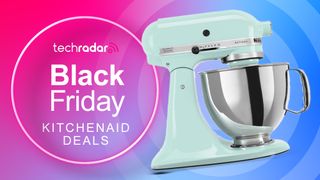 (Image credit: Future)
KitchenAid mixer Black Friday deals are even better than ever now that the big day is finally, officially here. So, whether you want a new mixer or are looking to expand your attachment collection, now's the time to start looking for the best KitchenAid mixer Black Friday deals.
KitchenAid mixer Black Friday deals historically haven't offered this premium kitchen appliance at a bargain-basement price. But, when it comes to stand mixers, KitchenAid's is the best, so while there are other cheaper options on the market, it's the one to get. Luckily, you can get it for less on Black Friday with a bit of patience. And we're already seeing many available Black Friday deals this year, with products like the KitchenAid Deluxe 4.5-qt Tilt-Head stand mixer now getting a $140 price cut at Walmart and the KitchenAid Classic Series 4.5-qt has dropped to $229 at Amazon. Meanwhile, in the UK, the KitchenAid Stand Mixer with Vegetable Slicer and Shredder now just £374.99 at Amazon, which is a better deal than last week's.
We've listed all the best Black Friday KitchenAid mixer deals happening now - as well as deals on other KitchenAid products like food choppers, hand mixers, and more from your favorite online retailers. You might find great bargains, not just from Amazon but also from Best Buy and Target.
BLACK FRIDAY KitchenAid DEALS - US QUICK LINKS
Best Black Friday KitchenAid deals (US)
BLACK FRIDAY KitchenAid DEALS - UK QUICK LINKS
Best Black Friday KitchenAid deals (UK)
KitchenAid Black Friday deals 2023: key information
When did Black Friday KitchenAid deals start in 2023?
Black Friday 2023 kicked off way earlier than its official November 24 date. That means you'll start finding KitchenAid Black Friday deals on stand mixers and other kitchen appliances starting now.
An extended and unusually long Black Friday sales event means that we've had a few weeks to find the best deal possible, whether you want a KitchenAid mixer or another KitchenAid appliance.
Where are the best Black Friday KitchenAid deals?
The best place to check, whether you want the best KitchenAid mixer Black Friday deal or you're looking to score another kitchen appliance from the brand's line, is here. We're already tracking all the best bargains and adding them to this page as soon as they go live so this page is your best bet.
But, if you do want to do some independent Black Friday shopping, Amazon should have the best deals. Even now, it has some decent offers on KitchenAid mixers as well as attachments.
However, places like Best Buy, Walmart, and Target will be trying to match those prices. So if you're not seeing anything on Amazon that you like, we recommend checking those retailers as well.
We've also listed the best KitchenAid Black Friday deals from all the top retailers below if you're looking to buy now.
US:
Amazon: up to 23% off on KitchenAid mixers and attachments
Best Buy: up to $89 off on mixers and accessories
KitchenAid: refurbished units up to $150 off
Walmart: lots of great deals on KitchenAid products
Bed Bath and Beyond: good deals on KitchenAid products
UK:
Amazon: a handful of deals on mixers
KitchenAid UK: plenty of colors, sizes and accessories available
AO.com: limited savings on stand mixers
Appliances Direct: great deals on KitchenAid alternatives
Argos: some discounts on KitchenAid products
Currys: 50% off when you buy selected KitchenAid mixers
What Black Friday KitchenAid deals do we expect in 2023?
Similar to last year's Black Friday air fryer deals, we saw some excellent KitchenAid mixer Black Friday deals that slashed up to 55% off the retail price, as well as great discounts on attachments, accessories, and other KitchenAid products. A handful even hit their record-low prices.
Now that we're slowly recovering from the recent cost of living crisis, more people have the money to spend. Online stores are highly likely going to take advantage by offering great prices. So, we think that retailers like Amazon and Walmart in the US, as well as Amazon UK, Curry's and Argos in the UK, will at the very least match last year's discounts - even if we're not seeing them yet.
If you missed out on last year's bargains, don't fret. You'll likely see $200 off the KitchenAid Professional 5 Plus stand mixer or $110 off the KitchenAid Artisan one again, if not better.
Sign up for Black Friday email alerts!
Get the hottest deals available in your inbox plus news, reviews, opinion, analysis and more from the TechRadar team.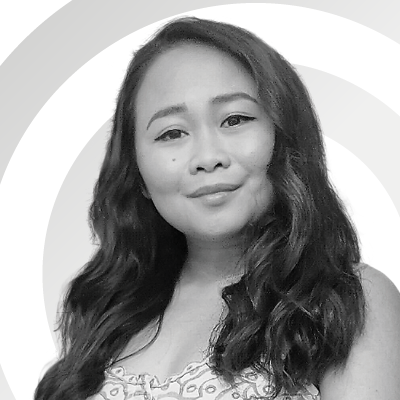 Computing Reviews and Buying Guides Editor
Michelle Rae Uy is the Computing Reviews and Buying Guides Editor here at TechRadar. She's a Los Angeles-based tech, travel and lifestyle writer covering a wide range of topics, from computing to the latest in green commutes to the best hiking trails. She's an ambivert who enjoys communing with nature and traveling for months at a time just as much as watching movies and playing sim games at home. That also means that she has a lot more avenues to explore in terms of understanding how tech can improve the different aspects of our lives.