Black Friday may have come and gone, but Black Friday hoverboard deals are still around, as well as some early Cyber Monday hoverboard deals. So wherever there's a great discount on a hoverboard tomorrow, you'll find it right here.
When we say hoverboard, by the way, we don't mean exactly like in Back to the Future 2. Sadly, the technology isn't quite at the point where you can zip around like you're in Hill Valley with nothing but air between you and the ground. Still, that doesn't make it any less fun to roll out on a hoverboard or self-balancing scooter and glide across town on two wheels.
Just make sure you stick to a reputable manufacturer and steer clear of the really cheap models that can be dangerous to use. No one wants their fun new toy to break down in a matter of months or spontaneously catch fire after a few hours of use!
So scroll down to find the best Black Friday deals and Cyber Monday deals around right now, and take advantage of them while you still can.
Black Friday hoverboard deals: Quick links: US
Black Friday hoverboard deals: Quick links: UK
Today's best hoverboard deals
Best hoverboard deal: US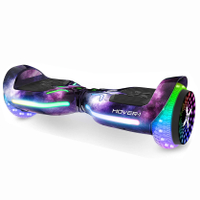 (opens in new tab)
Hover-1 H1: $269.99 $199.99 at Best Buy (opens in new tab)
Save $70: Hover-1 is one of the biggest hoverboard manufacturers and this is one of its best models, with a top speed of 9mph and nine-mile range. Save $70 on this fantastic Black Friday deal from Best Buy.
Best hoverboard deal: UK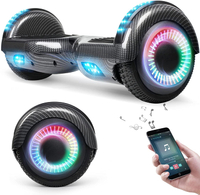 (opens in new tab)
SIGGAD Hoverboard: £169.99 £145.99 at Amazon (opens in new tab)
Save £24: This hoverboard for kids offers strong safety standards and runs at up to 15km/h (about 9mph) for between 30 and 60 minutes on a single charge. Amazon's knocking £24 off the price, so why not take advantage?

We're also rounding up all the latest electric scooter deals if you're after something with a more gentle learning curve.