Black Friday gaming laptop deals are still going strong, even if the day itself is now behind us. So you can still save cash on the gaming laptop of your dreams, and we're here to help!
The deals keep coming, including upcoming Cyber Monday gaming laptop deals. So if you haven't been able to get a new gaming laptop, now's the time to jump on them. That said, the number of gaming laptop deals can be overwhelming, especially if you're not familiar with all the computer jargon. So here at TechRadar, we're happy to pass on our gaming laptop expertise, so you can rest easy knowing you're getting an awesome deal.
We're going to keep updating this page, so you can be sure you're getting the latest prices and Cyber Monday deals. Just keep us bookmarked, and we'll make sure to hook you up.
Black Friday gaming laptop deals (US): quick links
The best Black Friday gaming laptop deals in the US
Black Friday gaming laptop deals (UK): quick links
The best Black Friday gaming laptop deals in the UK
Black Friday gaming laptop deals: our predictions
If you've been following the computing world at all over the last year, you've probably realized that computing components have been kind of hard to find. However, the shortage hasn't hit gaming laptops nearly as hard. In fact, there are some pretty good deals on current-generation gaming laptops right now, so we're ready for some pretty sweet deals now that Black Friday has truly kicked off.
The biggest discounts are on high-end machines like the Razer Blade, where retailers are cutting off hundreds of dollars, while still making a profit. And, now that Windows 11 has landed, we expect some pretty slick deals as manufacturers clear out their inventory.
What is going to make these deals really awesome, though, is that Windows 11 will be a free upgrade, so even if you save money by buying a Windows 10 gaming laptop, you can just upgrade it when you take it out of the box to take advantage of new gaming features like DirectStorage and Auto HDR.
So, while for most PC gamers, Black Friday might be a bit of a disappointment, we expect gamers that don't mind using mobile hardware to reap all of the benefits.
Tips for getting a Black Friday gaming laptop deal online
When will the best Black Friday gaming laptop deals start in 2021?
Black Friday officially kicks off in under an hour in the UK and in just a few hours in the US, but for all intents and purposes it has already started. The Black Friday gaming laptop deals are everywhere, and we're working at full speed to find the best ones so you can spend more time with your family and less time shopping for a deal.
Where will the best Black Friday gaming laptop deals be?
We're going to be exhaustively searching every retailer in the US and UK over Black Friday to find the very best gaming laptop deals available. If you do want to fly solo, however, then here's a quick list of which retailers we expect to offer the primo sales come November.
In the US:
Amazon: the biggest inventory, but also flooded with third-party sellers (opens in new tab)
Best Buy: huge selection, with compelling choices for all budgets (opens in new tab)
Walmart: super-cheap options, watch out for third-party sellers
(opens in new tab)Dell: good if you're on a budget, plus powerful Alienware laptops (opens in new tab)
HP: great budget Pavilion machines, plus high-end Omen laptops (opens in new tab)

In the UK:
Amazon: large inventory, but beware of upmarked third-party sellers (opens in new tab)
Currys: exceptionally competitive choices for all price ranges (opens in new tab)
Dell: excellent budget options, as well as hefty sales on Alienware laptops (opens in new tab)
Box: a large inventory of Asus, Acer, and HP laptops at competitive prices (opens in new tab)
Laptops Direct: often has great clearance sales, watch out for old stock (opens in new tab)
What kind of gaming laptop do I need?
It used to be that gaming laptops only really came in one form: big hulking notebooks that may as well be desktop computers. However, these days, there are gaming laptops that are still hulking behemoths, but you can find some that look just like a MacBook Pro, but with much more horsepower.
Generally, we recommend most people go for something in the middle, as a gaming laptop like the Asus TUF A15 won't be that big and will also deliver some pretty decent gaming performance at a good discount.
However, if you want to game in style, a gaming laptop like the Razer Blade 15 provides excellent performance in a chassis that's both easy to take with you wherever you go, and looks stylish while you're at it.
But if you just want excellent gaming performance at all costs, you're going to want a gaming laptop like the Alienware X17, which can provide up to an Nvidia GeForce RTX 3080 at its full power, for unparalleled gaming performance - even if it's a bit harder to carry around.
What specs should I look for when buying a gaming laptop on Black Friday?
If you're looking to jump on a Black Friday gaming laptop deal, there are a few things you should keep in mind before you hit that buy button.
Primarily, you're going to want to make sure the actual hardware in the gaming laptop you're looking at is relatively current, and you're not forking over cash for an outdated machine. Currently, the latest GPUs on the market are the Nvidia GeForce RTX 3000 series (3050, 3060, 3070, 3080), and the AMD Radeon RX6000 series (6600, 6700, 6800). You'll also most likely encounter Nvidia GTX 1650 / 1650Ti and 1660 / 1660Ti cards on cheaper models - both these cards are quite old now, but they can suffice if you're really on a budget and looking for the basics.
For CPUs, the latest processors are going to be the 11th-gen Intel Core range from Intel, and the 5th-gen Ryzen range from AMD. Put simply, if a processor has 11 or 5 in front of the product name, it's going to be the latest on the market - Intel Core i5-11260H, or AMD Ryzen 7 5800H for example. If you're on a budget, then Ryzen 5 or Intel Core i5 will be a great choice. For something more powerful, however, consider the Ryzen 7, Intel Core i7, or even going all the way up to an Intel Core i9 or Ryzen 9.
It's pretty straightforward, but the higher that number goes, the more powerful (and expensive) the processor will be.
When it comes to RAM, we used to suggest that 8GB was a good number for a gaming laptop. We no longer subscribe to that theory. As PC games get heavier and heavier, we're starting to see 16GB of RAM being our default recommendation for most people. No one wants to have to systematically go through all of their open programs in order to close everything down in order to stop the game from stuttering around.
For storage, a good gaming laptop will come in one of two different ways. Either they'll have a sizable SSD - preferably 512GB or more - or will have both an SSD and a hard drive. The latter configuration will likely be found in more budget configurations, with a small SSD so that Windows 10 itself runs smoothly. If you're looking to store all your games on that speedy storage, however, consider a larger SSD than the usual 256GB found on budget machines.
If you find a gaming laptop with older hardware in it, don't write it off immediately, however. We usually see some laptops with dated hardware and deep discounts, and honestly, they're great if you're on a budget. Just keep in mind that you may forgo things like the latest RTX graphics cards - which will enable advanced graphical features like Ray-Tracing or DLSS.
3 best gaming laptops to watch out for on Black Friday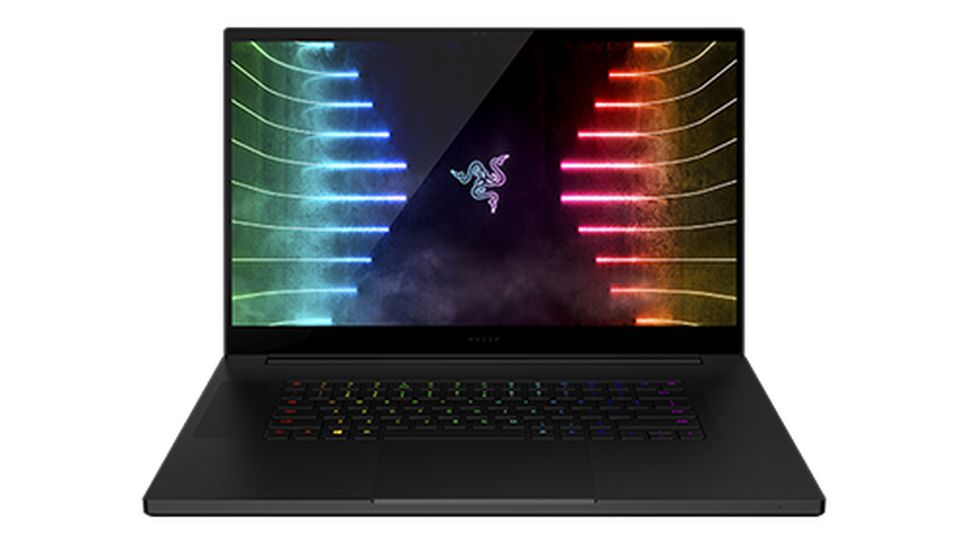 While gaming laptops have been around for a long time, Razer really was one of the first companies that actually made them portable, shoving a bunch of performance into a light and portable shell. And even years later, it's one of the best gaming laptops on the market, especially if you want something you can take out without outing yourself as a #gamer.
Read the full review: Razer Blade 15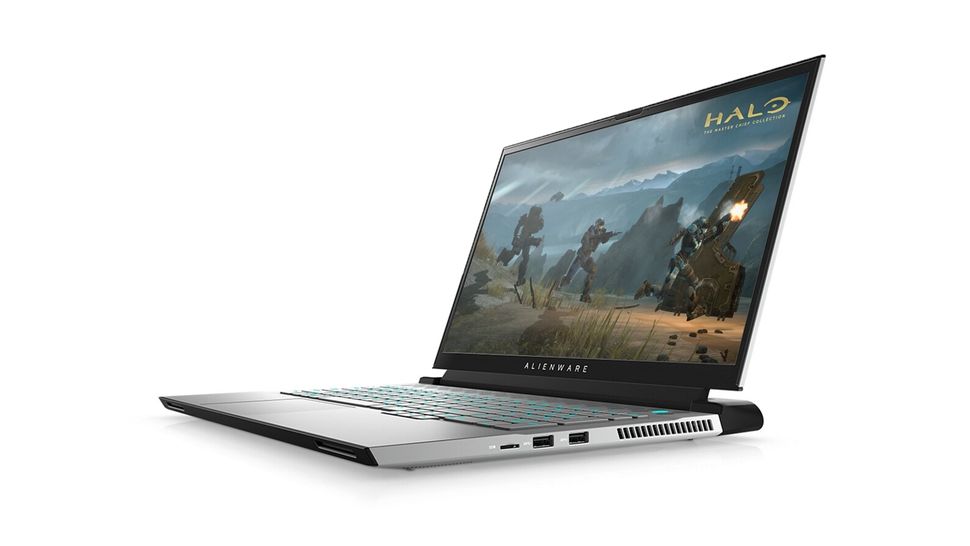 We love the Alienware M17 because it combines extreme gaming performance with a beautiful 17-inch display. And while it's definitely not as thin and light as a Razer Blade, this large laptop is still pretty easy to carry around with you wherever you go. And, Dell is usually pretty good at putting its Alienware laptops on sale for Black Friday, so now might be the time to jump in on it.
Read the full review: Alienware M17 R4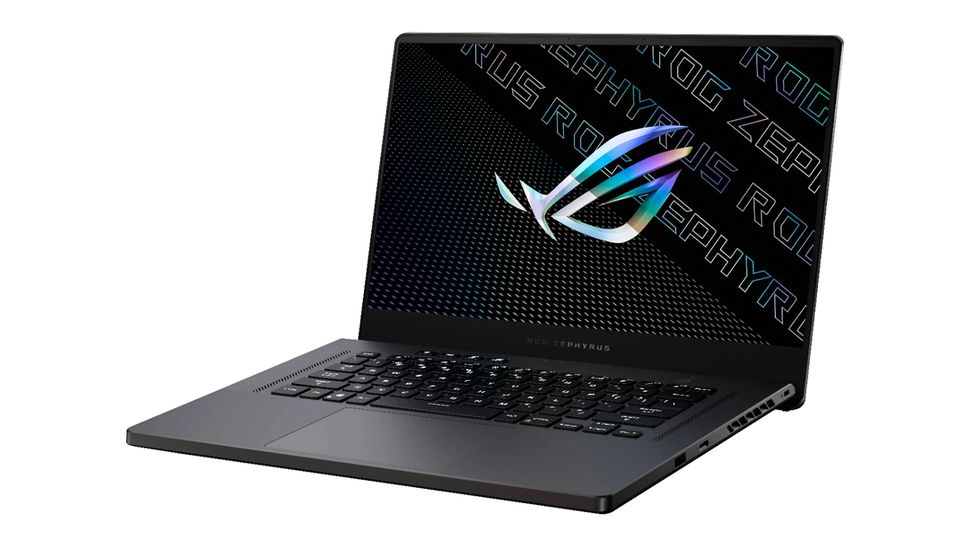 Right now, the Asus Zephyrus G15 is ranked as our best gaming laptop - and it's not hard to see why. It's thin, light and sleek while also packing enough power, thanks to the AMD Ryzen 9 chip housed within. And, while this is a very expensive device, we usually see at least one flash sale on Black Friday for an Asus Zephyrus laptop. If that happens this year, our advice is to jump on it as soon as you can.
Read the full review: Asus ROG Zephyrus G15