Mother's Day gift ideas 2023: last-minute gifts to buy for mum
Easy shopping with no-delivery gift ideas, plus plenty of tech prezzie recommendations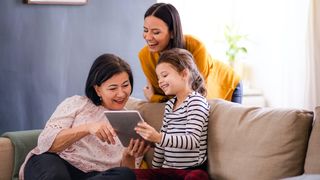 (Image credit: Halfpoint Images / Getty Images)
This year, Mother's Day falls on Sunday, May 14, which means you have less than a week to find the special woman in your life the perfect gift. To help you in your search, we've rounded up 22 Mother's Day gift ideas to suit a variety of budgets. Everything in our list is a little techy, but your mum doesn't need to be a tech aficionado to appreciate them.
Along with our best gift ideas this year, we've also got some last-minute Mother's Day gift ideas. All these presents don't need to be shipped, because they're ideas such as streaming subscriptions, gift cards and unique experiences that you can enjoy at any time of year. Please note though, some of our last-minute gift ideas are only available in Australia.
Mother's Day gift ideas
Why you can trust TechRadar We spend hours testing every product or service we review, so you can be sure you're buying the best. Find out more about how we test.
Mother's Day gift ideas: quick links
Here's a quick look at which Australian retailers have curated products specifically for Mother's Day:
Last-minute gift ideas
Disney Plus
Looking for a last-minute gift that everyone in the family will love? We think a subscription to Disney Plus is a good shout. It comes with a solid selection from Disney's vault, along with Pixar films, Marvel's catalogue, films and TV shows from the Star Wars universe and some National Geographic documentaries.
Even if your mum's interests lie outside of these niches, Disney Plus still has a lot to offer the more mature viewer, with shows from the Star television network.
You'll find Oscar-nominated films such as The Banshees of Inisherin on the service, as well as critically acclaimed TV series including Abbott Elementary and The Bear. There's also classic shows like Arrested Development, Grey's Anatomy and Modern Family to jump into.
Read our full Disney Plus review

HelloFresh
It's the question every parent faces potentially hundreds of times over – "what's for dinner tonight?" If your mum wants to take some of that guesswork out of dinnertime, a subscription to a meal delivery kit could be just the thing she needs, and HelloFresh is one of the biggest names in the business.
In their HelloFresh Australia review, our colleagues at Tom's Guide were fans of its simple delivery system and weekly menu suitable for different dietary goals. They found that HelloFresh's prep time estimates were not always accurate, but time taken will mainly come down to your level of skill in the kitchen.
HelloFresh offers various subscription plans catering to either two, four or six people, with between three to five recipes provided each week, depending on your needs. All told, HelloFresh can help save your mum time in the supermarket, and can be a more affordable option than your typical takeaway.
• Sign up to HelloFresh in Australia
• Sign up to HelloFresh in New Zealand

Audible
Listen up – if your mum doesn't have enough time on her hands to sit down with a book, an audiobook is a fantastic alternative. An Audible subscription will get her access to a treasure trove of audiobooks, including tons of Audible Originals.
She'll be able to listen to Audible anywhere – whether she's driving the car, relaxing at home or out and about, as she just needs to download the app on her phone or listen via the website. A subscription costs AU$16.45 / NZ$16.45 a month, but you can also take advantage of a free 30-day trail to see if she will like it.

Red Balloon
If your mum's not one for physical gifts, a shared experience is something she'll truly appreciate. Red Balloon is a one-stop-shop for finding unique experiences, with relaxing spa packages, whale watching cruises, cooking classes and more all available on the website. They're all something you and your mum can enjoy together, and isn't that what Mother's Day is all about?
Red Balloon Australia is currently offering up to 25% off selected experiences in its Mother's Day sale, but unfortunately Kiwis haven't got access to the same deals. Still, it's worthwhile having a look at Red Balloon NZ if you want to treat your mum to an adrenaline-pumping jet boat ride, or a more chilled-out hot air balloon ride this Mother's Day.
• Buy a gift from Red Balloon Australia
• Buy a gift from Red Balloon New Zealand

Amazon gift cards
For the mum who loves to shop for themselves, we think an Amazon gift card could be just the thing. Amazon's gift cards have the added benefit of never expiring, unlike most other gift cards we've come across which often only last one to three years. You can opt for a gift card sent straight to her inbox, print one at home or get a physical one if you'd rather slip it into a card.
• See all Amazon gift cards available here.
Gifts under AU$100
Nanoleaf Essentials smart bulb
Nanoleaf is the maker behind excellent smart lights, known for panels that light up your walls (and ceilings). But the company also has the basics, with the Essential bulb a good place to start if mum has been curious about discovering the joys and foibles of a smart home. The Nanoleaf Essentials smart light bulb supports up to 16 millions colours and hues, so it can set the mood for any occasion, and comes in both Edison screw and Bayonet fittings (so make sure you get mum the correct version). Better yet, the Nanoleaf Essentials bulb is a lot cheaper than its competition.
Nanoleaf gives you the option of purchasing its latest version of the smart bulb, which is compatible with the Matter smart home connectivity standard that aims to simplify how different smart devices hook up to each other. If you're starting off with a single smart light to see if a smart home setup is for you, opting for a Matter-enabled bulb is a good way to future-proof your smart home. While we haven't yet tested this new version, the older Nanoleaf A19 model (also called A60 in some regions) that we have reviewed is still available to buy and is recommended for those who use Apple devices as they work best with HomeKit.

Tile Mate Bluetooth tracker
If your mum can be forgetful, a Tile Mate Bluetooth tracker could be just the thing she didn't know she needed. These neat little devices will help you reunite with misplaced or lost belongings. All you need to do is attach it to your keys, your bag or any other valuable item.
What we really like about the Tile Mate tracker is that it can be used with both iOS and Android phones, so you're not locked in with a specific brand like you are with the Apple AirTag. The Tile Mate makes for an affordable Mother's Day gift too as it has a starting price of AU$39.95 / NZ$49.99 at full RRP, but it can sometimes be found on sale as well.
Read our full Tile Mate (2022) review

Chromecast with Google TV
Mum doesn't have a smart TV? Don't worry, there's an easy way for her to access all the best streaming services, and it thankfully doesn't require forking out hundreds of dollars to upgrade from her current telly.
The Chromecast with Google TV is a cheap, easy-to-use streaming device that plugs directly into your TV's HDMI port. From there, you'll be able to access an interface that puts Netflix, Stan, Apple TV Plus and even the app of its biggest competitor, Amazon Prime Video, right on the TV's screen – just note, you'll need a subscription to actually watch any of these services.
The HD version of the Chromecast is available for AU$59 / NZ$69, or you can get the stick supporting 4K HDR quality for AU$99 / NZ$110. Keep in mind you'll need a TV which can support 4K content to take full advantage of the more expensive device.
Read our full Chromecast with Google TV review

Sunbeam Pie Magic
The Sunbeam Pie Magic can help your mum master the art of making the ultimate meat pie. It's received glowing user feedback on sites such as ProductReview, and it can cook up to four pies in 10 minutes, easily feeding a family.
There's more than just beef meat pies on the menu, of course – you can use this appliance to fill your pie pastry with chicken, pork, seafood or vegetables, or make delicious desserts like apple pie.

Lego Wildflower Bouquet
Lego's not just for kids – there's also tons of sets for adults, and we think the Wildflower Bouquet in particular makes for a beautiful Mother's Day gift. This gorgeous bundle of Lego flowers will never wilt, so they can be proudly displayed at home or at mum's workplace year round.
If you'd like something other than a flower arrangement, there's also a Dried Flower Centrepiece and Lego pots of Succulents that you can build together, and can be found for under AU$100 / NZ$100.

Google Nest Mini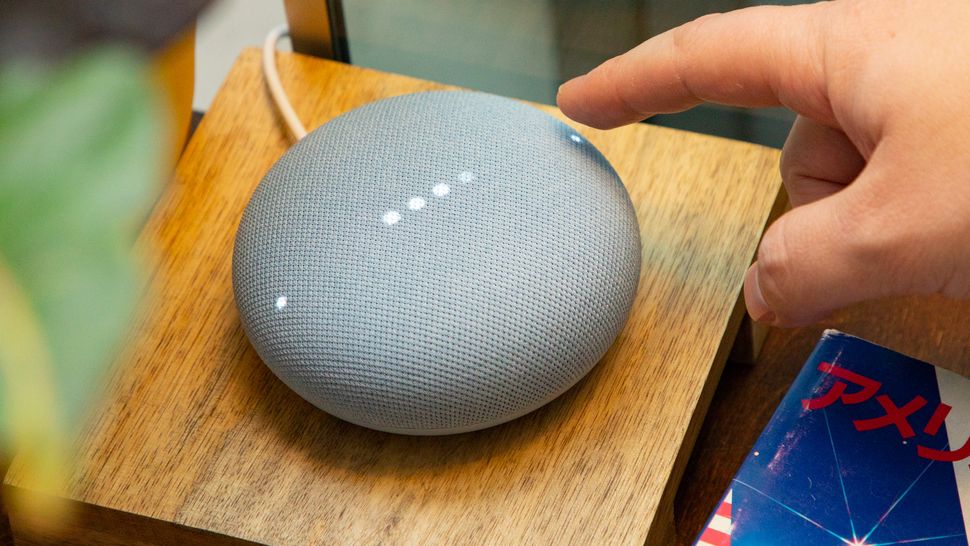 Is your mum looking to dip her toes into the world of smart home tech? Google Assistant is the best voice assistant for Aussie mums in our opinion, and what better way to test it out than with the affordable Google Nest Mini. It's an entry-level smart speaker that you can use to create a shopping, set reminders and timers, listen to music and podcasts on Spotify, and generally ask any questions you can think of, like what the weather will be like today.
Our own experience has found that the Google Nest Mini's small speaker has good clarity in the mid-range that's perfect for speech, but it's not very musical, especially in the high or bass ranges. With that said, Google Assistant is clearly the killer feature and its ability to tap into other smart devices is second to none.
Read our full Google Nest Mini review

Gifts under AU$300
Amazon Kindle Paperwhite (2021)