It's been long replaced by the iPhone SE as Apple's go to budget handset, but if you're looking for the cheapest iPhone on the market then you have to check out iPhone 5S deals before committing to your purchase.
Apple may not be producing the 5S anymore, but there's plenty of stock still sitting around in network's store rooms. They want to shift the stock, so there are some amazing deals to be had - did someone say £14.99 a month?!
How long that will last, nobody is sure. But now entering its fifth year on the shelves and with the iPhone 8 launch, we can't see the 5S remaining on sale for too much longer. If you want it, you'll need to get in quick. We think that the prices of the plucky iPhone 5S are now as low as they're ever likely to go. So check out the price comparison tool to find the right plan for you, or scroll down below it to find a selection of our favourites.
Save £10 on any deal: use the code 10OFF at Mobiles.co.uk to save £10 on the upfront cost of any phone!
More options: iPhone 6S Plus deals | iPhone 6S deals | iPhone 6 deals | iPhone deals | SIM only deals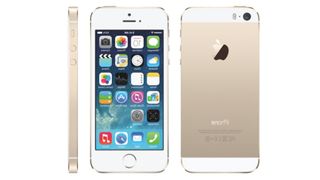 The best iPhone 5S deals across all UK networks this month:
We've handpicked some of the finest deals you can still get on the iPhone that's growing old in style. We've taken a dig around on a network-by-network basis to find the best from the likes of EE, O2 and Three (cheap Vodafone deals are hard to come by on the iPhone 5S), so there's no need to wait until Black Friday 2017 to bag a bargain.
iPhone 5S 16GB | FREE upfront | 300 minutes | 5000 texts | 1GB data | £14.99pm
It isn't that often that we promote deals from the Carphone Warehouse-owned iD, but this is such a cheap price that we couldn't help ourselves. We've never seen a cheaper way that you can own the iPhone 5S on contract. An utter bargain at a frankly mad £14.99 per month - get it before the 5S is removed from the market! Total cost over 24 months is £359.76
Get this iPhone 5S deal: from iD/Carphone Warehouse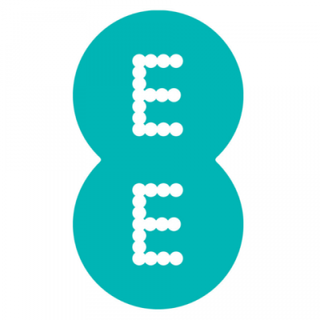 iPhone 5S 16GB | FREE upfront | Unlimited calls and texts | 1GB data | £17.99pm
If you're not very enthused by iD, want to kick things up a notch with the UK's fastest 4G network, or just like the comfort of unlimited calls and texts, then this EE deal is well worth a look. It's still under £450 for the life of the contract, which is superb for this iPhone. And you don't have to pay a penny upfront. Total cost over 24 months is £431.76
Get this deal: from Carphone Warehouse
iPhone 5S 16GB | £19 upfront | 600 mins | Unlimited texts | 2GB data | £19pm
If you think that doubling your data would be useful, then a few extra quid will get you this iPhone 5S deal directly from Three. The phone only costs twenty quid upfront and then £19pm, making this is a fine price over the two years. And if the call limits seems stingy, you can use Three's app to make calls from Wi-Fi or data instead. Total cost over 24 months is £475
Get this deal: direct from Three
iPhone 5S 16GB | FREE upfront | 500 minutes | 500 texts | 3GB data | £24pm
It's not the bargain of the century compared to the prices you can find in our comparison table, but there are still a few reasons to go for this. It's free upfront, you get a tidy 3GB of data, O2's Priority rewards and you may prefer buying directly from O2 instead of a third party retailer. All in all, a fine purchase. Total cost over 24 months is £576
Get this deal: directly from O2
iPhone 5S 16GB | FREE upfront | 600 minutes | Unlimited texts | 30GB data | £31pm
This is the big kahuna of 5S deals! You could barely ask for more data (going unlimited costs way more) and because you'll be on Three's Advanced plan, you get free roaming and streaming as well. Mega! Total cost over 24 months is £744
Get this deal: at Buymobiles
iPhone 5S review and key specs
Still great after all these years...
Weight: 112g | Dimensions: 123 x 58.6 x 7.6mm | OS: iOS 10.3.2 | Screen size: 4-inch | Resolution: 640 x 1136 resolution | CPU: Dual-core 1.3GHz | RAM: 1GB | Storage: 16GB | Battery: 1560mAh | Rear camera: 8MP | Front camera: 1.2MP
Powerful 64-bit core
Touch ID is a real step up
Excellent camera
Battery life could be longer
iPhone 5S debuted Apple's newfangled fingerprint sensor and 64-bit processor three years ago, and it's still a viable smartphone for anyone on a budget. It's held up well enough with a good camera and iOS 10 software update.
Read Techradar's full iPhone 5S review here