Google Pixel 7a vs Google Pixel 7: against the new baseline
Does the Pixel A-series really mean compromise?
Dimensions: 152 x 72.9 x 9mm
Weight: 193.5g
Display: 6.1-inch (1080 x 2400) 20:9 90Hz OLED
Chipset: Google Tensor G2
RAM: 8GB
Storage: 128GB
Rear camera: 64MP (main) +13MP (ultra-wide)
Front camera: 13MP
Battery: 4,385mAh
Charging: 18W wired, 7.5W wireless

The 7a is like a gas-guzzling roadster. It's faster than it should be, looks great in photos, and needs to be refueled often along the way. Also, the launch price is too high and too close to the rest of the Pixel 7 range.
For
Almost as fast as the Pixel 7 Pro
Great photo capabilities and editing tools
Slick Android interface is a pleasure
Against
Battery won't last all day
Only three years of OS update support
Too expensive given the compromises
Dimensions: 155.6 x 73.2 x 8.7mm
Weight: 197g
Display: 6.3-inch (1080 x 2400) 20:9 90Hz OLED
Chipset: Google Tensor G2
RAM: 8GB
Storage: 128GB/256GB
Rear camera: 50MP (main) +12MP (ultra-wide)
Front camera: 10.8MP
Battery: 4,355mAh
Charging: 20W wired, 20W wireless

You feel the absence of features that are exclusive to the Pixel 7 Pro, but what the standard Pixel 7 does offer – from its creative and capable camera to its intelligent user experience – make it a great value-for-money flagship buy.
For
Unique color options and design
Same Tensor G2 performance as Pixel 7 Pro
Great camera with creative features
Against
90Hz display feels dated at this level
Lacks the zoom camera of the Pro
Faster charging would be nice
The Google Pixel 7a made its debut during the Google IO 2023 developer conference in May, and it's a fairly unchanged reworking of the standard Google Pixel 7 from late 2022, but with a lower price. That doesn't, however, make it an instant recommend over the standard Pixel 7 and for some, the older entry might be the better buy.
Google's A-series Pixels usually try to distill down the key selling points that make its mainline flagship phones so attractive, but at a lower cost. At the time of writing, the Google Pixel 7 is the company's base model flagship, and with the 7a's arrival it stands between the Pixel 7a and Pixel 7 Pro. The Pixel 7 Pro gives you a larger display and battery, more RAM and additional telephoto camera.
The gap between the Pixel 7 and Pixel 7a is far narrower than the Pixel 7 to the Pixel 7 Pro, however, with only 0.2-inches between them in screen size, similarly-sized batteries, equal 90Hz displays, and the same Google Tensor G2 chipset, too (which also powers the Pixel 7 Pro, Google Pixel Tablet and Google Pixel Fold). But details matter.
If you're more excited about iPhones than Pixels, a) what brought you here? and b) why not check out our speculative comparison on Apple's next best smartphones: iPhone 15 Pro vs iPhone 15 Ultra.
Google Pixel 7a vs Google Pixel 7: Specs comparison
Swipe to scroll horizontally
| | Google Pixel 7a | Google Pixel 7 |
| --- | --- | --- |
| Display: | 6.1-inch OLED | 6.3-inch OLED |
| Resolution: | 2400 x 1080 pixels | 2316 x 1080 pixels |
| Refresh rate: | 90Hz (non-adaptive) | 90Hz (non-adaptive) |
| Chipset: | Google Tensor G2 | Google Tensor G2 |
| Rear cameras: | 64MP (main), 13MP (ultra-wide) | 50MP (main), 12MP (ultra-wide) |
| Front camera: | 13MP | 10.8MP |
| RAM: | 8GB | 8GB |
| Storage: | 128GB | 128GB, 256GB |
| Battery: | 4,385mAh | 4,355mAh |
| Charging: | 18W wired, 7.5W wireless | 21W wired, 20W wireless |
| Colors: | Charcoal, Snow, Sea, Coral | Obsidian, Lemongrass, Snow |
Google Pixel 7a vs Google Pixel 7: Price and availability
The Pixel 7 hit the market with an asking price of $599 / £599 / AU$999 for the base 128GB storage model, matching its predecessor. The Pixel 7a, meanwhile, arrived at $499 / £449 / AU$749, marking a $/£50 price hike over its predecessor (the Pixel 6a) while also narrowing the monetary gap between it and the Pixel 7, making the choice between them trickier than many anticipated.
In its own right, such a price hike isn't completely unexpected, with other notable companies – including the likes of Apple and Samsung – increasing prices on generational updates, all presumed to be driven by the global economic state and latent supply chain challenges.
In a bubble, this increase is unlikely to put off buyers waiting for a new A-series release in particular, however, the bigger challenge that the Pixel 7a faces is time. A quick look on Amazon reveals that a renewed original Pixel 7 (128GB), which has been on the market for nine months at this point, costs just $540 / £430 (approximately AU$840), narrowing the gap between both phones even further.
As such, buyers then only need consider whether the 7a's slightly-smaller frame is enough to win them over, or whether they'd pay just a fraction more for what likely remain superior cameras on the standard Pixel 7.
Google Pixel 7a vs Google Pixel 7: Design and display
An evolution of a revitalized design language first introduced with the Pixel 6 series, both the Pixel 7 and 7a sport a similar metal-framed design, with a distinctive camera bar running the width of each phone's back, housing a main and ultra-wide sensor.
Despite a consistent aesthetic, the Pixel 7a is fractionally smaller and lighter, built around a 6.1-inch display to the Pixel 7's 6.3-inch screen, while the use of a glossy plastic back, in place of Gorilla Glass Victus, also helps shaves weight (193.5 grams versus 197 grams) at the expense of some durability.
The Pixel 7 offers marginally superior water resistance, with IP68-certification to the 7a's IP67 rating. It can take a dunk in a pool, just not to the deep end.
Bezels are perhaps a little more prominent than you might expect around the displays compared to other premium phones, but they don't exactly intrude on what is a pleasant viewing experience. Both devices serve up a Full HD+ resolution and a peak 90Hz refresh rate, with a 20:9 aspect ratio and always-on functionality in both instances too (the smaller OLED panel of the 7a technically renders it the sharper phone but in real-world comparison, there's no tangible advantage).
The Pixel 7's screen can peak at a marginally higher brightness, meaning better outdoor legibility, even if the lead is, again, only slight.
Google Pixel 7a vs Google Pixel 7: Cameras
There's perhaps no area that sets these phones apart more than their cameras. The Pixel 7 shares in the same 50MP main, 12MP ultra-wide and 10.8MP front-facing punch-hole camera also found on the Pixel 7 Pro, while the 7a debuts a 64MP lead sensor, a 13MP ultra-wide and a 13MP front-facer, none of which we've ever seen Google use before.
Swipe to scroll horizontally
| | Google Pixel 7a | Google Pixel 7 |
| --- | --- | --- |
| Main camera: | 64MP f/1.9 w/ OIS | 50MP f/1.9 w/ OIS |
| Ultra-wide camera: | 13MP f/2.2 w/ 120º FoV | 12MP f/2.2 w/ 114º FoV |
| Front camera: | 13MP f/2.2 | 10.8MP f/2.2 |
Usually changing camera sensors between generations isn't out of the ordinary, but Google has made a habit of offering impressive degrees of improvement from one series to the next, without really tweaking the camera hardware but making strides through its impressive mastery of camera software and processing instead.
That said, the Pixel 6 series marked a notable shift to a new 50MP lead sensor across the main and Pro variants of the phone, leaving behind a 12MP sensor that had spanned multiple previous generations of Pixel (also enduring with the Pixel 6a). Even with this change, the company proved that it could also marry its existing camera software expertise with new hardware without upsetting the best qualities that make photos taken on a Pixel look like they're taken on a Pixel.
That same camera hardware then persisted with the Pixel 7 series, albeit with yet more refinements and powerful post-processing features like Magic Eraser, some of which has also moved over to the Pixel 7a.
The Pixel 7a, however, veers far from the well-trodden Pixel path, with a trio of sensors unproven against Google's imaging software smarts. While the Pixel 7's 50MP main displays impressive consistency, depth of field and dynamic range, the Pixel 7a's 64MP primary sensor is a little less consistent, but still delivers and marks a notable improvement over the 12MP snapper on Pixel 6a.
Zoom shots, even with the additional pixels on both phones' main sensors, fall short of the mark compared to true optical zoom (like on the Pixel 7 Pro), but of the two, the standard 7 serves up marginally more confident shooting.
Google doesn't seem to be abandoning these new sensors, however. The Google Pixel Fold foldable phone apparently uses the same main camera sensor as the Pixel 7a, which gives it an edge over Samsung's older rivals but doesn't match the best camera phones.
Google Pixel 7a vs Google Pixel 7: Performance
On paper, performance between these phones should be near identical, with the same Google Tensor G2 chipset and the same 8GB of RAM driving the same resolution display, in each case.
There is some evidence that the configuration used by the Tensor G2 inside the Pixel 7a (IPOP instead of Samsung's proprietary FOPLP-PoP, according to tipster Kamila Wojciechowska) is fractionally less efficient and may run hotter, but there are no empirical tests that have proven this specific comparison, to our knowledge.
Even so, in our artificial benchmarks the Pixel 7 consistently scored markedly higher across compute, AI and graphical tests. On the wider mobile stage, AI is the big focus of Google's Tensor silicon that means it falls short against like-minded rivals, which place a greater emphasis on straight performance: the Samsung Galaxy S23, iPhone 13 and even iPhone 12, for example.
In real-world use, however, both phones offer up a consistent and enjoyably rapid user experience, paired with respectable (although not the best) long-term software support that covers three years of OS updates and five years of security updates.
Google Pixel 7a vs Google Pixel 7: Battery
While the Pixel 7a sports a fractionally larger battery than the standard Pixel 7, despite its smaller size and lower weight (4,385mAh versus 4,355mAh), during our Google Pixel 7a review longevity fell short of expectations.
It's also slower to charge, topping out at 18W when wired and up to 7.5W when charging wirelessly (a welcome addition, absent from the Pixel 6a experience). As for the standard Pixel 7, battery life won't blow you away but it will trump the Pixel 7a and better yet, it also charges faster, with 21W wired and 20W wireless charging (provided you've got a compatible charger, like Google's own second-gen Pixel Stand).
The software experience on both phones also includes an 'Extreme Battery Saver' which helps them last much longer (although not as long as Google's quoted maximums), at the expense of performance and access to certain functions.
Google Pixel 7a vs Google Pixel 7: Verdict
Google managed to grant its Pixel series a unique fingerprint in the current mobile market; a specific blend of clean hardware and software, useful features and killer cameras that rival Android phone makers don't really approach.
Against one another, it's clear that these phones aren't as similar as they may first appear, with performance on the Pixel 7a falling shorter of the mark than one might expect, paired to weaker cameras and battery life, and a price that perhaps sits too close to the standard Pixel 7 at launch.
In fact, that was the main takeaway in our Pixel 7a review, with reviewer Phil Berne stating that despite the impressive performance on offer, for the money you're not saving as much as you're giving up. "This phone will be great in two price drops." As such, so long as the standard Pixel 7's ever-lowering price continues to sit inline or beneath that of the Pixel 7a, you're better off opting for the more conventional entry in the series.
Sign up for Black Friday email alerts!
Get the hottest deals available in your inbox plus news, reviews, opinion, analysis and more from the TechRadar team.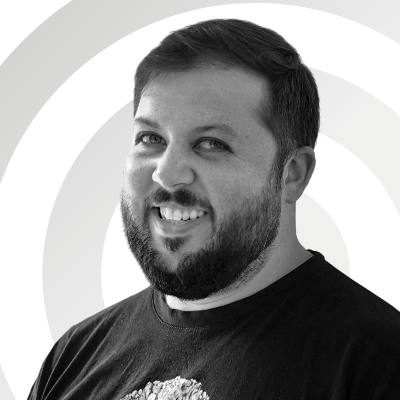 Alex joined as TechRadar's Senior Phones Editor in June 2022, but brings over a decade's worth of experience to the role, with an expertise in smartphones, tablets and wearables. He's covered keynotes hosted by the biggest brands and attended the launches for some of the most influential mobile products of the last few years. His experience was amassed at some of the most reputable consumer technology publications out there, including GSMArena, TechAdvisor and Trusted Reviews.