Netflix's #1 movie this week is a dark thriller that came out of nowhere
Locked In, well, locked in the number one movie spot this week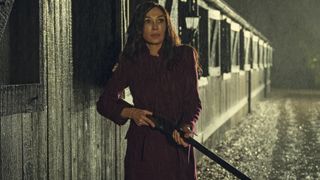 (Image credit: Netflix)
The number one most-watched English-language movie on Netflix this week is something of a surprise, considering it's a new Netflix movie up against films that have had a lot more noise and promotion around them. It's a twisty thriller called Locked In, and it's beaten out the likes of Netflix's Pain Hustlers (starring Emily Blunt and Chris Evans) and critical smash Spider-Man: Across the Spider-Verse (in the US, that is), which also debuted last week.
It's a psychological thriller about a woman, Katherine (Famke Janssen, of X-Men and GoldenEye fame), who wakes up after a car accident with locked-in syndrome, meaning she's awake but can't move any part of her body except her eyes. Her nurse (played by Anna Friel of Pushing Daisies) works out a way to communicate with Katherine, and discovers a world of murder and cruelty as the events leading up to Katherine's injuries unfold.
For how twisty the story is about to become, I'm just going to quote directly from Netflix's site, because this movie sounds eventful for something 96 minutes long: "Through flashbacks, we see snapshots of Katherine's life just after she adopts her late best friend's daughter, Lina. Lina idolizes Katherine and quickly becomes close with her chronically ill son, Jamie. Later, Lina and Jamie get married – much to Katherine's dismay, as Jamie is the heir to his late father's manor, where they all live. As Lina and Katherine's relationship deteriorates, Lina bonds with Jamie's doctor, Robert, and tragedies befall Katherine's family."
Good lord. Anyway, it's nice to see a relatively low-key thriller rocket to the top of the list despite pretty much just getting one trailer a month ago and some limited previews before launch, compared to the bombast around other new Netflix movies.
The reviews and user ratings for Locked In haven't been overwhelmingly successful so far, so it probably won't join our list of the best Netflix movies, but that won't stop me from jumping on this movie ASAP. There's nothing I love more than a three-star thriller – Double Jeopardy, Along Came A Spider, In The Line of Fire, The Bone Collector… They're all classics to me.
You might also like
Get daily insight, inspiration and deals in your inbox
Get the hottest deals available in your inbox plus news, reviews, opinion, analysis and more from the TechRadar team.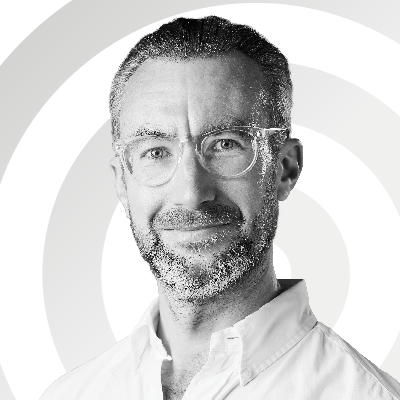 Managing Editor, Entertainment
Matt is TechRadar's Managing Editor for Entertainment, meaning he's in charge of persuading our team of writers and reviewers to watch the latest TV shows and movies on gorgeous TVs and listen to fantastic speakers and headphones. It's a tough task, as you can imagine. Matt has over a decade of experience in tech publishing, and previously ran the TV & audio coverage for our colleagues at T3.com, and before that he edited T3 magazine. During his career, he's also contributed to places as varied as Creative Bloq, PC Gamer, PetsRadar, MacLife, and Edge. TV and movie nerdism is his speciality, and he goes to the cinema three times a week. He's always happy to explain the virtues of Dolby Vision over a drink, but he might need to use props, like he's explaining the offside rule.