Why you can trust TechRadar We spend hours testing every product or service we review, so you can be sure you're buying the best. Find out more about how we test.
The app
The Polar app world is a slightly confusing one, as there is a small range of apps available rather than just one. In this case you could use Polar Beat with the H7 strap alone, or Polar Flow if you'd like to sync the watch data, but let's assume the latter.
Once you've set up your account on Flow.Polar.com you're prompted to download the smartphone app and sync via Bluetooth. I tested the Android version, and it's a fairly fluid experience. Bluetooth sync is easily activated by opening the app, triggering Bluetooth on the phone then hitting the back button on the watch.
After a minute or so, you'll have synced your session stats with Polar's servers and will be able to browse to your heart's content. Top tip for existing Polar device owners: a long press on the product in the menu brings up an option to toggle between your devices.
If you're looking for desktop data then it's a case of downloading Polar FlowSync, which bridges between the watch's USB charger and Polar. The major downside of the V800 is revealed here, and again it's the charger clip.
It's a proprietary attachment, that's designed like a clothes peg, which clips across the watch's top strap. As noted, this requires concerted wrangling to make contact on each use.
Once synced and online you'll get a comparable dataset to Suunto or Garmin – ie, there is a LOT of data to dig into – allowing you to visualise your training load, set new goals and share your sessions with your peers.
This is also where you can set training targets, which are pretty comprehensive. You can create a variety of sections in each target, or different ones for different sports, then repeat them as intervals if you wish. Favoriting workouts is intuitive, and a handy addition is a 'race pace' setting, where you can specify the distance and time you want. The V800 will then keep you updated as to how well you're doing.
Step counting, sleep tracking and notifications
The Polar V800's '3D accelerometer' is on hand to track your daily activity, and also sleep if you wish, although for the latter this chunky wristwatch isn't the easiest bedfellow, so not a key USP, I'd suggest.
The V800 sets your daily step goals based on global movement recommendations and your training history, so whether you're an office drone or a velodrome instructor it'll pick a good level for you. There's an optional handy bar on the main watch display to indicate progress, and more detail is a click away in 'Today's activity'.
Here, you'll get a breakdown of Active Time, Steps, and finally Calories. The latter is more sophisticated than most step counters, using a mashup of training and active time calorie burn but also factoring in your heart rate (your basal metabolic rate or BMR, to be specific) to give as accurate a figure as possible.
With results synced to your Polar Flow app and also viewable on the watch, this is a useful adjunct to specific training features, but not the key reason that anyone should buy this watch, of course.
There are also smartphone alerts, now available on both Android and iOS.
You currently get alerts from social media, email, texts, calendar appointment and phone calls, and in a considerate touch Polar mutes everything but calls when you're training.
We liked
The Polar V800 has excellent build quality, being both chunky and confidence inspiring. For such a sophisticated training aid, it's also impressively easy to get up and running, and it gives you useful data straight out of the box.
The app gives you plenty of data to dive into, and the V800 offers any number of excellent motivational and testing tools. It's a real Grade A fitness device.
The very strong battery life is another major plus point, which is just as well as…
We disliked
…That charger clip really is a pain in the ass. Its terrible design means it's hard both to locate and to use, and creates a fragile connection for such an otherwise robust device.
The design overall will not be to everyone's taste, of course. It's big and chunky and not really suited for daily wear, unless you're built like a bouncer. The heft of it also limits the Polar V800's usefulness as a sleep tracker.
Finally, it's not cheap. Yes, little in this tech area is cheap, but Polar has a specific problem of its own making here, in that the Polar M400 does the same job as a running watch (though admittedly nothing like as much in other sporting areas) for considerably less money.
Verdict
I love the Polar M400 running watch, and the Polar V800 is basically the same thing but better made and fuller-featured. With the recent price drop it's well worth checking out if you're into triathlons or multi-sport training.
However, running remains the world's number one fitness activity by some margin, and if you're all about that, the size, cost and feature set of the Polar V800 do seem a little like overkill. Oh, and I hate the charging clip. Did I mention that already?
Even so, it's your money, your choice, and the Polar V800 is an excellent device.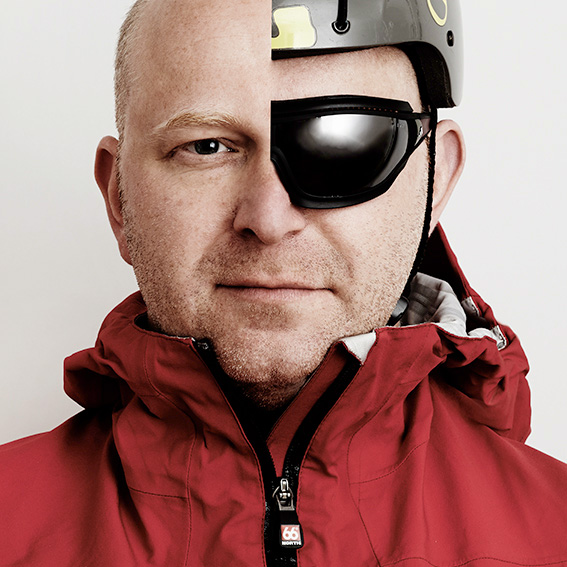 Freelance editor and copywriter
Mark Mayne has been covering tech, gadgets and outdoor innovation for longer than he can remember. A keen climber, mountaineer and scuba diver, he is also a dedicated weather enthusiast and flapjack consumption expert.