Why you can trust TechRadar We spend hours testing every product or service we review, so you can be sure you're buying the best. Find out more about how we test.
Run, bike and swim tracking
The V800 is simplicity itself to drop into tracking mode. Just toggle the red-anodised right hand button, pick a sport, wait for the GPS to lock on and heart-rate strap to sync, then one more press and you're off.
Although the screen size is the same as the M400, the larger case of the V800 spreads the buttons further apart, in a way that's ideal for gloved fingers.
The triathlon-focussed sports on offer include running, cycling, and swimming, of course, but there's also an actual triathlon mode, as well as "other outdoor", "other indoor" and 'free multisport".
The V800 shows screens with heart rate, laps, distance and pace as standard, and you can create new, bespoke screens, or "data pages", in the Polar app.
GPS lock initially took just over a minute, but once the V800 has worked out where you are this drops significantly to more like 20 seconds, which is an acceptable speed. It's pretty accurate, capturing my meandering urban-test routes with accuracy most of the time. Only once did it report that I was running in the Thames, which is much better than some.
It's very much the same experience as the cheaper M400 while in motion – the screen is clear, the information well laid out, so you know what you're doing and how well. There are a few little extra perks as well, though.
Firstly there's a vibrating zone alert, so when you're training to heart rate zones (fat burn, cardio, near death experience, etc) there's a physical reminder as well as a spoken one, so you can keep those training-aiding "power tunes" at full volume.
Secondly there's a useful training load scorer, which not only gives you a cheering summary of just how hardcore you are – a 10km run flipped me into 'Strained', oooh yeah – but also then tracks your recovery status, in tandem with the activity tracker, rather like the Suunto Ambit3 Run – that's a nice touch.
There's also a wider range of tests on the Polar V800 than on the M400, with Orthostatic, jump and RR recording racked in alongside the M400's VO2 Max test.
In case you are wondering what those are, Orthostatic testing gives a score to your current health condition, Jump looks at explosive strength and anaerobic performance testing, RR (resting rate) tracks your heart rate outside of specific training sessions - the general idea being that your resting pulse should go down as you get fitter, with increases suggesting that you need more recovery time between sessions.
These are racked alongside the m400's VO2Max test, which puts a figure on your maximum oxygen consumption when working out very vigorously.
The above are all useful metrics for tracking/showing off about your fitness. The jump test does require the V800 to be synced with a stride sensor, which will also track cadence when attached to your trainers. Polar's is not the smallest on the market, but third-party Bluetooth Smart sensors will do the job too.
Then there's the tri-focussed tracking. For cycle events you've got the option to pair with Bluetooth-compatible bike pods, including a Keo cleat power-meter, which paired with the altimeter makes for a decent setup. The only snag is the need to buy an additional bar mount for the watch, which is otherwise hard to read on the move, especially on less than pristine road surfaces.
In swim mode the H7 will track your pulse in the water, while a new open water setting will clock your progress via GPS when you're getting serious. In the training pool you can analyse your technique using stroke rate per minute or pool length and use SWOLF scoring (sum of time and strokes per pool length) to get a more accurate picture.
The V800 can't quite compete with dedicated bike computers or the Garmin Swim, but its versatility is impressive
Heart rate monitor
The bundled HR belt is Polar's Bluetooth H7 pod, which I've always found accurate enough. There are horror stories about it bricking and failing to pair, but that's not happened to me before, and it didn't happen with the one that came bundled with the Polar V800.
The H7 is a larger unit than some – notably Suunto's micro HR strap – but it does the job.
Step away from running into multisport, and a lesser-known feature of the H7 comes into play: because it transmits on two frequencies, one of which is 5kHz, you can track your pulse underwater. That immediately puts it above sports watches with a light-based pulse monitor built into the wearable itself, such as TomTom's Cardio range.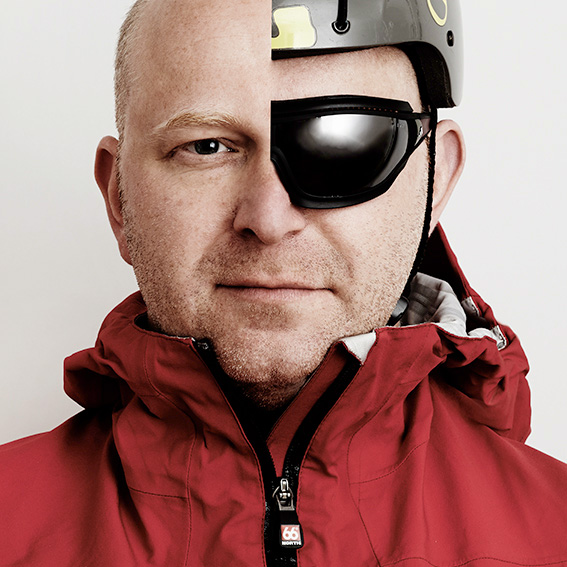 Freelance editor and copywriter
Mark Mayne has been covering tech, gadgets and outdoor innovation for longer than he can remember. A keen climber, mountaineer and scuba diver, he is also a dedicated weather enthusiast and flapjack consumption expert.