The Ring Intercom doesn't offer video recording, or the security features of video doorbells, but it's reasonably easy to install, easy to use, and works well. If you live in an apartment where installing a video door is impractical or not permitted, and you tend to get a lot of deliveries or other callers when you're not at home, it's a great option, especially if you can pick it up when it's on sale.
Pros
+

Relatively easy to install

+

Simple and effective in use

+

Voice control via Alexa
Cons
-

Installation may be fiddly if you're not DIY-minded
Why you can trust TechRadar We spend hours testing every product or service we review, so you can be sure you're buying the best. Find out more about how we test.
One-minute review
Video doorbells have become a must-have gadget for an increasing number of security-conscious and online-shopaholic householders in the last few years. They allow you to monitor comings and goings outside your front door, talk to delivery drivers and callers from wherever you happen to be if you're not home when the doorbell rings, and remotely grant access to callers if you need to.

But what if you live in an apartment? Installing one of the best video doorbells outside the front door to the property may not be practicable due to wiring or aesthetics issues, or may not be permitted. Enter the next-best thing: the Ring Intercom, from the Amazon-owned brand that offers a growing range of video doorbells and other home security products.

The Ring Intercom is a small box that sits on the wall alongside your door intercom, and is wired into it; it's compatible with most modern intercom systems, and Ring offers an online compatibility checker. When someone rings your buzzer at the main entrance to your building, you'll get an alert on your phone via the Ring app, whether you're at the gym or the store, on vacation or just sitting on the sofa. You can then choose to speak to them on your phone, or via Alexa on one of Amazon's smart speakers or displays, and, if necessary, remotely open the door to admit the caller.

The intercom is designed for DIY installation, and we found it fairly easy to install; the process is a little fiddly in places, but if you can wire a plug then you should be fine, and you're guided through the installation and setup on the Ring app. If you're less confident with tools and wiring, we'd recommend asking a technically minded friend to help, or hiring a professional. Aside from the installation, all you need to do is create a Ring account if you don't already have one, and configure a few settings.

We found the Ring Intercom simple to use. Notifications sometimes took a few seconds to come through on our phone, but no longer than it might take you to get to your intercom. Conversations were clear, and unlocking the outside door worked every time. Talking to callers via Alexa also worked well, although you will need to commit the required sequence of voice commands to memory.

If you have regular deliveries from Amazon and the like, and you're often not at home; or if you would just prefer not to get up from your desk, or break off from watching TV or cooking, to answer the intercom, this is the smart home device you've been waiting for. It's reasonable value for money, especially if you're going to make a lot of use of it, and as this is an Amazon device you'll likely be able to pick it up for a discounted price around Prime Day and other sales events.
Ring Intercom review: Price and availability
List price: from £119.99
Bundles available with extra battery and charging station
Available in the UK
The Ring Intercom is currently available in the UK and selected EU countries, where it's available from Amazon, and from the Ring store (Ring is an Amazon company). When it's not on sale it costs £119.99, and it's also available in two bundles: one that includes a spare quick-release battery pack, priced at £144.98, and one that includes a spare battery pack and charging station, priced at £170.97.
As mentioned, it'll likely be discounted around Prime Day and other Amazon sales events or, as in this case, be on offer at anytime throughout the year. At the time of writing you can pick up the Ring Intercom from £49.99 (a saving of £70), if you shop on Amazon or direct with Ring. If you see it on sale for full price it might be worth waiting if you don't need it urgently.
Price and availability score: 4/5
The specs of our Ring Intercom review unit
Price: From £119.99
Dimensions: 10.9 x 10.9c x 3.15cm (w x h x d)
Colour: White
Power: Quick-release rechargeable battery
Wi-Fi: 802.11 b/g/n WiFi connection at 2.4 GHz
Ring Intercom review: Design and installation
Online compatibility checker
Unobtrusive wall-mounted design
Installation is relatively straightforward
The Ring Intercom is a 10.9cm x 10.9cm, 3.15cm-deep white box that you fix to the wall alongside your door intercom, and is wired into it. Before buying one, you'll want to check that it's compatible with your intercom system – it works with most modern intercoms, and you can use Ring's online compatibility checker to find out if yours it one of them; if you're still unsure, you can send Ring a couple of photos of your intercom, and you'll be advised if it's compatible.
Before starting the physical installation process you'll be prompted to charge the removable battery using the supplied cable, and you then need to create a Ring account, if you don't already have one, after installing the Ring app on your phone. This requires you to enter your name, email address, physical address and phone number, and you'll be prompted to set up two-factor authentication, then enter a confirmation code, after which you need to enter the unique PIN code printed on your device, or scan a QR code, and give your device a name (e.g. 'Front door'). You'll also need to enter your phone number so that you can receive notifications, and talk to callers, when you're not at home.
The Ring Intercom will then enter setup mode, and should automatically join a temporary Ring Wi-Fi network before you connect it to your own Wi-Fi network. You can then optionally configure some additional settings, after which the app will prompt you to install the intercom itself.
Included in the box with the intercom are three sets of wires for wiring the device into different models of intercom, and a reversible screwdriver with Phillips and flat heads. You'll be guided through the process step by step on the app, and you'll also find full instructions, and a video, at the Ring website.
The installation process is simple enough in principle: you remove your intercom handset from the hook, unscrew and remove the faceplate and loosen the backplate, then connect the supplied cable to your intercom before replacing the faceplate, before mounting the intercom unit on the wall and plugging the other end of the cable into it.
The good news is that the process is relatively simple in practice too, if a little fiddly in places. It'll help if you're a competent DIY-er, but if you can wire a plug then you should be okay. While there's no risk of coming into contact with mains electrical wires, if you're not confident with tools and wires you'll want ask a friend to help, or engage the services of a handyman.

To connect the cable to your intercom, you need to loosen the screws that secure the intercom backplate to the wall sufficiently that you can pull it away from the wall and insert the cable from behind; take care not to over-loosen the screws, as you don't want to remove the backplate entirely. Once you've threaded the cable through the back of the baseplate you then need to connect the various wires to the corresponding terminals in your intercom – this is where things get a little fiddly.

The app will prompt you to enter your intercom model, and will then tell you which of the three supplied cables you need to use, and which wire to connect to which terminal. You then need to loosen the screws on each terminal, insert the appropriate wire, and tighten the screw.
The issue here is that terminals are small, and the wires you're connecting to the terminals are thin and a little awkward to manipulate; the lettering on the terminals is also likely to be small and hard to read – it certainly was in the case of our intercom. If you haven't don't have good close-up vision, we'd suggest using magnifying glass, or a pair of cheap reading glasses, to help you see what you're doing; you'll want to make sure the working area is well lit, and your phone torch will also be helpful.

The wires are colour-coded, with the colours corresponding to the letters of the terminals; we found it hard to see the lettering below each terminal, so we had to stare hard, and triple-check before connecting each wire. Note that you need to remove the tiny plastic cap from the end of each wire before connecting it – it's a good idea to put these in a safe place as you remove them, and count them after connecting the wires to make sure you've removed them all, to avoid having to take everything apart again after you think you've completed the installation.
When you've connected the cable you can then mount the intercom unit on the wall, using the supplied screws or adhesive backing strips, before inserting the other end of the cable into it. You'll then need to go through a short testing process on the Ring app, and you'll be up and running.

You can connect the intercom to your Echo speaker and the Alexa voice assistant over Wi-Fi, so that you can talk to callers via your speaker, and if you want to admit a caller you can ask Alexa to open the front door – more on this below.

The Shared User feature lets you provide others with access to your Ring device, enabling family members, friends or trusted callers such as dog walkers to buzz themselves into your building using the Ring app on their own smartphone.

You can grant time-limited access to verified Amazon delivery drivers (that is, drivers employed by Amazon and driving Amazon's vehicles, as opposed to self-employed drivers). Drivers will go through a verification process before being granted time-limited access to unlock the front entrance and leave parcels inside your building's entrance.

Design and installation score: 4/5

Ring Intercom review: Performance
Notifications delivered promptly
Audio quality is good
Alexa integration works well
After running through the test on the Ring Intercom app, we carried out a few tests of our own, before assessing its real-world performance when answering the door to delivery drivers and other callers.
The notifications worked fine – we went with Ring's default 'Someone's at the door' option for the audible alert, but you can also choose from your phone's selection of tones. The audio quality was good, if occasionally not quite as clear as having conversations over the intercom directly – we were able to hear callers, and they were able to hear us.

Performance: 5/5
Ring Intercom review: Alexa integration
The Ring Intercom is compatible the Amazon's range of Echo speakers and smart displays, and the process of talking to and admitting callers promises to be quick and easy – a video at Ring's website features a woman breezily greeting a friend who's called for her, before asking Alexa to open the door for her. In practice, however, the process is a little more convoluted.

To start with, linking your intercom to your Echo device or devices involves a few steps, although you'll only have to do this once, and you're guided through the process on the app. First you'll need to add the Ring skill in the Alexa app, and then link your Amazon account with your Ring account, and configure a couple of settings in the Alexa app. If you want to be able to unlock the outside door via Alexa you'll also need to set up a four-digit voice code.

With the above steps completed, Alexa will now inform you when someone has pressed you door buzzer.

To talk to the caller, you say "Alexa, talk/speak to [intercom name]", then start talking. However – and it would be easy to miss this step – before you can open the door you need to end the conversation with the caller by saying "Alexa stop" or "Alexa quit" (Whoever's at the door will hear that command, which is something to bear in mind if, in the future, Amazon allows you to give the voice assistant a custom name – you might want to avoid 'Sweetie Pie', for example).

You can now say: "Alexa, unlock [intercom name]", and Alexa will ask for your voice code. It's not the most streamlined process, and if you're planning to make regular use of this feature you'll probably want to keep a written script handy until you get the hang of it.

Alexa integration score: 3.5/5
Ring Intercom review: App
Simple to navigate
Light on features
The Ring app is available to download from the App Store (iOS) and Google Play (Android). Unlike if you have one of Ring's video doorbells, there isn't that much you can do through the app, as there's no footage to review and audio isn't stored.

You can view an event history, which shows when the doorbell was press and when the door was opened, and you can also add and manage shared users and delivery authorizations; other than that, most of the settings and features are for use with Ring's video doorbells and other devices, and for setting up additional devices.

You can also use the app to unlock the door for yourself, for example if you're returning home in the dark and don't want to fumble in a bag for keys.
App score: 4/5
Ring Intercom review: Battery life
Battery life quote at six to 12 months
Charging cable supplied, but no plug
The Ring Intercom uses the quick-release battery found in other Ring devices, and Ring says this will power its devices for six to 12 months depending on usage; as the intercom is limited in terms of features, and isn't recording video, we'd expect its battery life to be at the upper end of that range. To charge your device, simply press the tab to release the Battery Pack and connect it to the supplied micro-USB cable.
As mentioned, the Ring Intercom is also available in bundle with an additional battery, should you want to make sure it remains operational without interruption, and in a bundle with both an additional battery and a charging station, if you prefer the convenience of dropping the battery into a dock to charge it rather than having to dig out a cable. Given that you'll likely only need to charge the battery for several hours, which you can do overnight, and perhaps only once or twice a year, we don't think these optional extras are a necessity unless you have other Ring devices and a few batteries to keep charged.
Battery life: 5/5
Should you buy the Ring Intercom?
Swipe to scroll horizontally
| Attribute | Notes | Score |
| --- | --- | --- |
| Price & availability | Price is reasonable if you'll make a lot of use of your intercom, but look out for deals. | 4/5 |
| Design | It's sleek and unobtrusive, and will blend in alongside your intercom | 4.5/5 |
| Performance | Notifications are fast and reliable, and two-way talk is clear | 5/5 |
| Alexa integration | Not as slick as it could be, with several commands to remember | 3.5/5 |
| App | It's mostly used for the setup process, but has more features if you have other Ring devices | 4/5 |
| Battery | The battery should last for several months and recharges quickly | 5/5 |
Buy it if...
You're out a lot and get a lot of deliveries
With the Ring Intercom you won't need to miss another delivery, and you can also grant access to authorized Amazon drivers to save them having to bother you.

You want to grant remote access
If you have regular callers such as dog walkers or cleaners, you can grant them access remotely, of give them the ability to access your main entrance using their own device.
You have a large apartment
If you have a large apartment and it takes you a while to get to your intercom, or if you have mobility issues, or would just like to be able to answer the door from you armchair, the Ring Intercom will let you do so via your phone or Alexa-equipped smart speaker.
Don't buy it if...
You want to see who's at the door
If you want to be able to see callers as well as speak to them, you'll need a video doorbell, if installing one is practicable and permitted.
You're mostly at home
If you don't have any issues with getting to your intercom to answer the door, the Ring Intercom isn't going to be worth having unless you're frequently out, and likely to miss deliveries and other callers.
Ring Intercom review: Also consider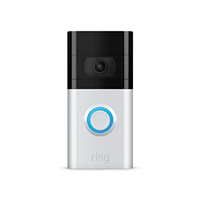 Ring Video Doorbell 3 (wireless)
If you want to be able to see callers as well as hear them, and if you're able to install a doorbell outside your building's main entrance, the Ring Video Doorbell 3 is the brand's latest model. It's available in wired and wireless versions, so the latter would be the best option for installing in a communal area, although you'd need to check that your Wi-Fi signal is strong enough for the doorbell to connect to it.
Read our full Ring Video Doorbell 3 (wireless) review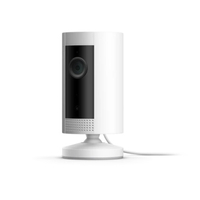 Ring Indoor Cam
It's not an alternative to the Ring Intercom, but if you're looking for a simple and affordable way to keep an eye on your apartment when you're away, the Ring Indoor Cam is a great option. It's easy to set up and can be placed anywhere, and offers high-quality video both during the day and at night, and two-way audio.
Read our full Ring Indoor Cam review
How I tested the Ring Intercom
Set-up instruction in app include a test process
Real-world testing with deliveries and other callers
Having tested that the Ring Intercom was working correctly by following the steps in the Ring app as part of the set-up process, I tested the intercom over several weeks, answering the door to, and admitting, callers via both my phone and Echo speakers.
I also downloaded the Ring app for the first time, as I don't own any other Ring devices, and followed the instructions in the app to connect it with the Alex app.
First reviewed: January 2023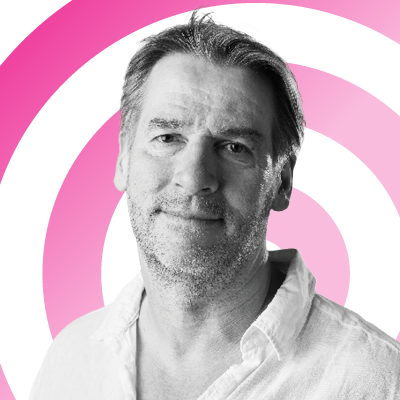 Mike has been with TechRadar since 2015, having previously worked on computing and photography magazines at Future. He started his career as a local newspaper reporter before becoming a sub-editor on regional and national newspapers.