An upgraded Apple Mac Studio is nice, but what I really want is a new iMac
Opinion: Has Apple all but forgotten about the general consumer?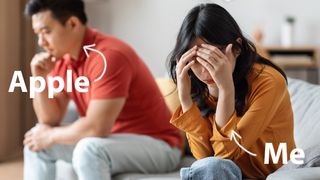 (Image credit: Shutterstock / Prostock-studio)
This year's WWDC 2023 has been a bit of a tough pill to swallow for general consumers.
Despite the yearly conference being focused on developers, there's still that expectation from everyday Apple users for the brand to roll out new products that would appeal to the masses – this year we had our hopes set on a new MacBook Air and the long-awaited successor to the 24-inch iMac. Instead, Apple launched devices aimed squarely at the pro market and only sprinkled in some consumer products that are lukewarm at best, perhaps in an attempt to appease the fanbase that it's been continually disappointed for some time now.
In the end, those of us who were hoping for the iMac follow-up, a more powerful and better-looking MacBook Air, or even a proper update to the macOS were given last year's MacBook Air but with a bigger screen – an unnecessary entry to the lineup, if you ask me – and a new macOS with useful yet still pretty minor new features. And we watched helplessly as Apple rolled out new upgrades to machines that are very clearly aimed at creative professionals and therefore out of our reach for average customers.
The bizarre thing is that Apple saw no need to update its beloved yet fast-aging all-in-one computer – one of the best AIO computers, I might add – and thought it more appropriate to update the Mac Studio, which only debuted last year. Don't get me wrong; I'm sure this M2 Max and M2 Ultra-powered Mac Studio model will do wonders for today's demanding creative workloads. But it's not what most people care about or even need.
Even if an argument can be made that the appeal of all-in-one computers has waned, there are many Apple users out there, me included, that still rely on their iMacs and could really use a snappier upgrade. And with this recent snub, it's really starting to feel like Apple has stopped caring about regular people.
The iMac is still incomparable
Yes, technically, you could invest in the Mac mini M2 and get one of the best USB-C displays if you need to move on from your aging Apple AIO, whether you've got the 24-inch or the now-defunct 27-inch iMac.
You're probably getting more bang for your buck too since an M2-powered Mac mini with 8GB Unified Memory and 512GB SSD is almost half the price of the base iMac 24-inch configuration with an M1 chip and half the storage capacity. Even with the added cost of a new monitor, it would still be cheaper since there are a lot of excellent yet affordable display options available.
But the three main selling points of an all-in-one are its simplicity of setup, the reduced number of cables that clutter up your desk, and the fact that you have one device playing the role of several devices (here's one advantage of minimalism we should keep). Being an Apple product, the speakers on the iMac 24-inch deliver fantastic audio as well – a far cry from what you'd typically get from most monitors with built-in speakers. That's not to mention the great quality webcam, the stunning 4.5K display, and the excellent peripherals that come with the iMac.
Admittedly, AIO PCs have that one Achilles' heel: they're usually not easily upgradable – though some models are designed to be modular. But most AIO and PC users don't really care about or know how to pop open and upgrade their computers anyway. So, that point is moot.
Apple is doing its consumers a disservice
Not all of us can afford or even want to spend $1,999 / £2,099 / AU$3,299 on a mini PC like the Mac Studio, especially since, with its creative pro-level specs, it is overkill for most people. And by rolling an upgrade out so soon after its initial release – it hit the shelves in 2022 versus the iMac's 2021 launch, Apple seems to be sending a message that it's now putting all its attention on the top of its consumer base food chain.
That combined with the lackluster attempt at another consumer-grade laptop – the MacBook Air 15-inch 2023 is really just like the 13-inch but with a bigger screen – makes it all feel like lip service. It's clear to me that Apple no longer cares about the people who made it what it is today.
It's almost heartbreaking to watch a brand I truly love become so elitist, gratuitously pushing high-end products on regular folks and trying to manipulate us into thinking we need a powerful Mac Studio, especially when all we wanted was another iMac.
We all understand that there's likely more money to be made from powerhouses like the Mac Studio, the Mac Pro, and all of Apple's shamelessly expensive displays. But that's no excuse to be condescending to us regular folks, especially those of us who've been loyal to Apple from the start.
That's fine. With brands like Lenovo and Acer giving us all these beautiful and impressive yet very accessible alternatives, we're more than happy to make the switch.
To paraphrase Johnny Castle, nobody puts us in a corner. And if Apple continues with this behavior, we'll happily take our money elsewhere.
Duck you too, Apple.
Sign up to receive daily breaking news, reviews, opinion, analysis, deals and more from the world of tech.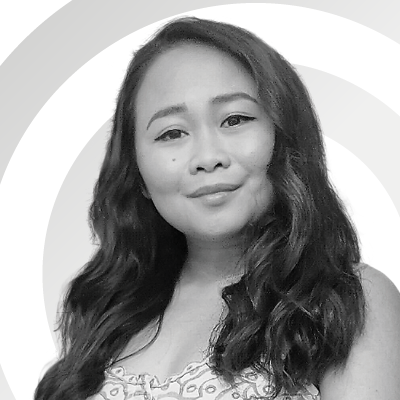 Computing Reviews and Buying Guides Editor
Michelle Rae Uy is the Computing Reviews and Buying Guides Editor here at TechRadar. She's a Los Angeles-based tech, travel and lifestyle writer covering a wide range of topics, from computing to the latest in green commutes to the best hiking trails. She's an ambivert who enjoys communing with nature and traveling for months at a time just as much as watching movies and playing sim games at home. That also means that she has a lot more avenues to explore in terms of understanding how tech can improve the different aspects of our lives.