FAA wants pilots to stop using wireless devices in cockpit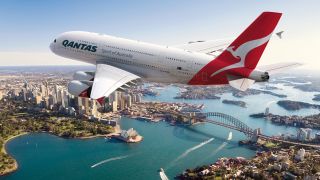 Like the passengers aboard the airplane, pilots are barred from using personal electronic devices while a plane is in flight below 10,000 feet.
However, the Federal Aviation Administration (FAA) is seeking to ban the use of mobile devices like iPads and Kindles for anyone in the cockpit for the duration of the entire trip.
A new 19-page proposal put forth by the FAA would still allow the use of professional devices (some pilots use tablets and laptops for work) under the old conditions, while seeking to eliminate unnecessary distractions for the plane fliers.
The proposal came about as a result of Congress pushing the FAA for stricter regulations on pilots after several incidents, including one where pilots flew 150 miles beyond their final destination, brought the current practices under scrutiny.
Please turn off all electronic devices
The FAA already prevents any interruptions to the "sterile cockpit" during taxiing, taking off, and landing, but believes this new proposal will allow pilots to better focus on air-traffic control, weather, environmental hazards, and other occurrences.
Tantamount though is the exception that work-related devices will continue to be usable by pilots while flying, as American Airlines estimated some $1.2 million could be saved in yearly fuel costs by removing the weight attributed to flight manuals and other documents.
The proposal will be open for comments from groups such as the National Transportation Safety Board and airline companies themselves for 60 days, at which point the FAA will review the information.
"It's like driving: Don't text while you're driving," John Cox, a retired airline captain with U.S. Airways told USA Today.
"This is a little broader in that it says don't use personal electronic equipment while you're operating the airplane... Once you define it, then the crews know what to do with it."
A spokesperson for the National Transportation Safety Board told TechRadar the board hasn't reviewed the document yet, but may provide comment once it's had a chance to do so.
TechRadar asked the FAA for comment, and will update this article if and when the agency responds.
Via USA Today
Sign up to receive daily breaking news, reviews, opinion, analysis, deals and more from the world of tech.