Why Windows 12 needs to go all in on Xbox Game Bar to stay ahead of macOS
Two platforms should become one in Windows 12
(Image credit: Microsoft)
It's barely been two years since Windows 11 was released, but with rumors of its next major upgrade starting to gain momentum, it may be time for Microsoft to go all-in on gaming this time.
For those not aware, Windows 11 has seen a bunch of updates since its debut - with improvements to key features such as the Taskbar, Windows Explorer, and plenty more.
However, Apple recently announced macOS Sonoma at WWDC 2023, with a new 'Game Mode' that allows an M-series Mac to allocate more resources to a game that's currently running, hopefully improving the performance of the game. Apple also announced the Game Porting Kit, which will allow Windows-only games to be run on a Mac. So, the pressure is on for Microsoft to keep PC gamers on side.
This is why it's high time for Windows 12 to further integrate how the Xbox app, and the Game Bar, should work across all games on a PC - and not just ones bought via the Microsoft Store.
Staying Green
As it stands, you can open up the Xbox app in Windows 11 and, if you've previously bought a game that works on both Xbox and PC, or if you're a GamePass subscriber, you can download these onto your PC, and make use of Achievements, Party mode, and everything else.
There's also Game Bar, which, after pressing Win + G, shows an overlay that allows you to take screenshots, see which friends are online, and show you how your CPU, GPU, and RAM are doing while a game's running.
You've been able to do this in both Windows 10 and 11, and while there's been a few updates in the past year to both of these features, such as HDR mode for some games, and being able to control Game Bar with your controller, Windows 12 needs to go further.
Beating Apple at its own game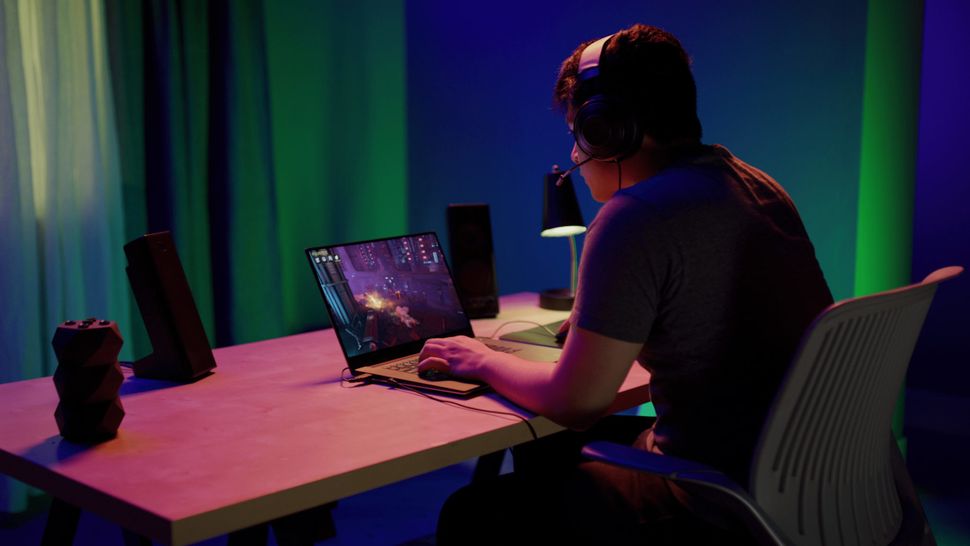 Microsoft has said for years now that its services should be available on as many platforms as possible - its efforts to get its acquisition of Activision Blizzard has made it announce that Xbox Game Pass will be coming to other streaming platforms, such as GeForce NOW.
But for Windows 12, let's see gaming go even further. An 'Xbox Achievements Platform' would be a start, where other gaming vendors such as GOG, Steam, and Epic Games can allow Microsoft's feature on all of the games it offers - even those that had been released way before the company even thought about Xbox back in 2000.
People love racking up that gamerscore to show off to their friends and family, so let's see it in even more places with Windows 12.
With the Game Bar, let's see streaming platforms be able to use it with other devices - so when you load up an Xbox game on GeForce NOW through your LG C3 TV, a press of a button will let you load up an Xbox app.
Where's our big screen mode?
Last but not least, there's a good chance that you've come across a machine that, instead of booting into Windows or another operating system, goes straight into an interface where you can select a bunch of games from a list using a game controller, much like you'd see on a games console.
So let's see something similar for Windows 12 - instead of pressing the Shift key to go into Safe Mode, how about pressing Shift + Up to boot into a pseudo-Xbox mode on your PC? You can use your keyboard or a controller to browse through the Dashboard, and it groups all of your installed games into one place, ready to go.
Apple has its Vision Pro headset that it wants to sell in early 2024, and it made sure to show off how you could use it for gaming. But with macOS Sonoma's new features with Game Mode and Porting Kit, this could finally be what tempts developers to move over to the Big Apple.
This is exactly why Windows 12 should hit the ground running with gaming - you can play your favorite games anywhere in this day and age, so let's see a big level up when it comes to the next version of Windows to convince us to continue playing on Microsoft's platform.
Get daily insight, inspiration and deals in your inbox
Get the hottest deals available in your inbox plus news, reviews, opinion, analysis and more from the TechRadar team.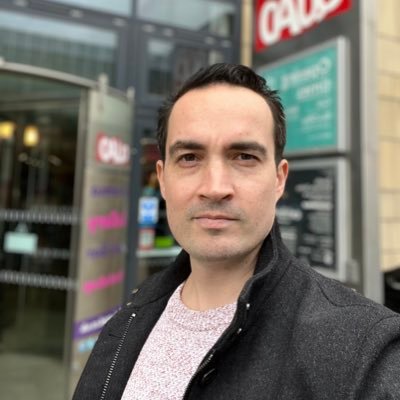 Software & Downloads Writer
Daryl had been freelancing for 3 years before joining TechRadar, now reporting on everything software-related. In his spare time he's written a book, 'The Making of Tomb Raider', alongside podcasting and usually found playing games old and new on his PC and MacBook Pro. If you have a story about an updated app, one that's about to launch, or just anything Software-related, drop him a line.