The Rings of Power season 2's ensemble cast has grown larger with the addition of stars from three other major franchises.
In a press release, Amazon Studios confirmed Harry Potter's Ciaran Hinds, James Bond's Rory Kinnear, and Star Wars' Tanya Moodie have all signed on to appear in the fantasy show's next installment. Amazon declined to reveal which characters the trio are playing but confirmed they would appear in recurring roles throughout The Rings of Power's second season.
Hinds, who was last seen in Netflix's espionage thriller series Treason, is no stranger to starring in big film and TV franchises. The Northern Irish actor's extensive catalog of roles includes appearances as Steppenwolf in Zack Snyder's Justice League, Mance Ryder in Game of Thrones, and Aberforth Dumbledore in Harry Potter and the Deathly Hallows.
Kinnear, who is best known for playing MI5 agent Bill Tanner in the Daniel Craig James Bond movies, has also featured in Alex Garland's psychological horror film Men, the acclaimed HBO Max series Our Flag Means Death, and Netflix/Channel 4 anthology series Black Mirror.
Despite being the least-known actor among the trio, Moodie's career shouldn't be dismissed so easily, either. Moodie's most famous role saw her portray General Parnadee in Star Wars: The Rise of Skywalker, but she's also appeared in Empire of Light, A Discovery of Witches, and Sherlock. Moodie can currently be seen starring in Raindogs on HBO Max.
Hinds, Kinnear, and Moodie join numerous new hires for The Rings of Power season 2. On December 7, 2022, Amazon revealed eight actors had joined the show's cast, including another Game of Thrones alumnus and a Bridgerton star. One week later on December 14, the studio revealed the all-female trio of directors who are helming season 2's eight episodes.
One actor who isn't returning from the series' first season, though, is Joseph Mawle. The Rings of Power season 2 dropped its big-name star in early December, with Sam Hazeldine (Peaky Blinders) set to take over the role. Six other new cast members were also announced alongside Hazeldine's arrival.
The Rings of Power's next outing has been in production in the UK and Europe since October 2022. The hit series, which is one of the best Prime Video shows in our view, isn't expected to return to our screens until 2024. However, there are plenty of other popular Prime Video TV series set to debut on the streamer this year, including Invincible season 2 and The Wheel of Time season 2.
Ringing in a new Middle-earth era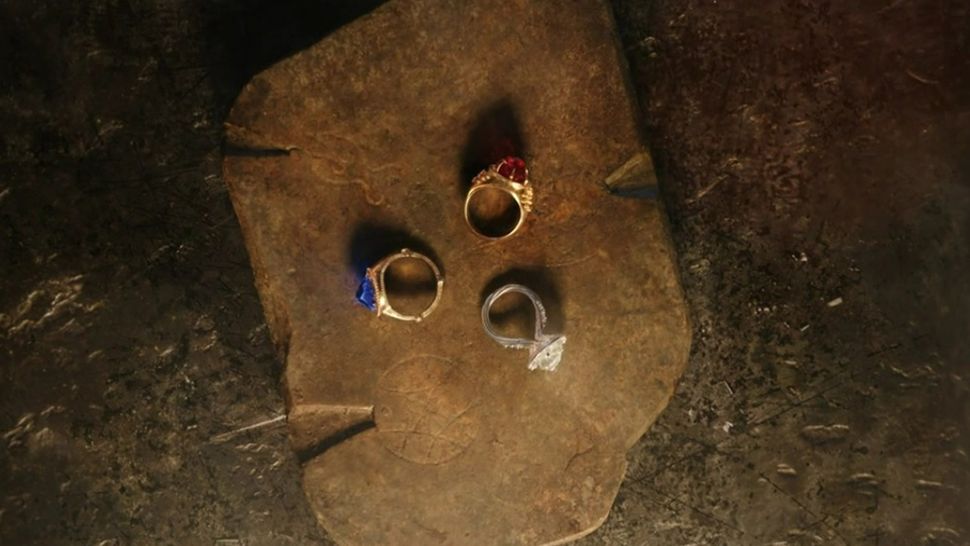 Major spoilers follow for The Rings of Power season 1.
As mentioned, there's no word on who Hinds, Moodie, and Kinnear will play in The Rings of Power – but that won't stop us from speculating.
For one, Hinds and Moodie have displayed an air of authority and/or had an ethereal nature in some of their previous roles. It wouldn't be a stretch, then, to learn that one or both of them have been hired to play elven characters in the show's second season. Kinnear, meanwhile, wouldn't look out of place as a Númenórean or a Khazad-dûm-dwelling dwarf.
The beauty of the Lord of the Rings' live-action universe – and, in particular, The Rings of Power – is that it has the tendency to surprise us with which characters are played by certain actors. Many of us didn't expect Morfydd Clark to play a younger version of Galadriel. Not many people foresaw Charlie Vickers' Halbrand being an alias for Sauron. Ismael Cruz Cordova's casting as a Black elf called Arondir – a landmark moment for The Lord of the Rings franchise – was a pleasing surprise, too, despite the baffling backlash it received in some quarters.
So Hinds, Kinnear, and Moodie may end up portraying new or existing characters that we wouldn't expect them to in The Rings of Power season 2. After all, the series' next installment is set to take viewers to new realms, including the Eastern Kingdom of Rhûn and the great Gondor port of Pelargir. Maybe the trio will play individuals in these world regions instead? Either way, we can't wait to find out.
For more Prime Video-based coverage, read up on the new Prime Video movies to hit the platform recently, plus the best Prime Video movies around. Additionally, read our Rings of Power season 1 ending explainer to catch up on everything worth knowing before season 2.