Earlier this week we wrote a news story about the Moto G5 dropping to only £129.95, but we've now seen the price plummet even lower making it the best deal we've ever seen for the phone from Motorola.
For some time the Moto G5 sat at the top of our best cheap phone list and though it has now dropped down, we still love the part-metal body, vibrant HD display and slick fingerprint scanner.
Getting all of that for under £100 is already a great deal, but it's particularly good when you consider the phone initially cost £170 at launch - and this is the first time we've seen it below £129.95.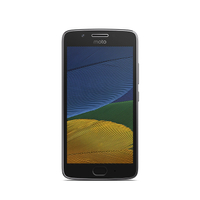 (opens in new tab)