Qualcomm Snapdragon Summit 2021 live blog: new gaming device and Snapdragon 8cx
We were live for day 2 of Snapdragon Summit 2021
Some of the biggest upcoming phones of 2022 are likely to feature the next-gen Qualcomm Snapdragon 8 Gen 1 chipset that was revealed at Tech Summit 2021, but that's not all we heard about at the show.
The keynotes for Tech Summit 2021 are now over. We've heard about the company's new Snapdragon 8cx platform for laptops, as well as a new Nintendo Switch-like gaming dev kit for mobile gaming developers.
Flights and accommodation for this launch event were funded by Qualcomm, but the views reflect the writer's own independent opinion.
Below you'll find all the biggest announcements from Qualcomm's Snapdragon Summit 2021, and that is followed by our live blog so you can see how each of the keynotes went down.
Refresh
Welcome to our Tech Summit 2021 coverage where you'll be among the first to hear about everything that happens at today's keynote.
If you're interested in what features may debut on 2022 Android smartphones, this is the place to be. We expect this next chipset to feature in flagship handsets from a variety of top-end phone makers.
Qualcomm has confirmed it will reveal its new premium tier mobile platform today, although we don't know its name. Qualcomm says we can also expect announcements in "AI, gaming, and connectivity".
You can watch along with the big keynote using the YouTube embed below. The event is set to start at 3PM PST / 6PM EST / 11PM GMT (or 10AM AEDT on Wednesday, December 1).
Expect this live blog to fully kick into gear when we start to hear announcements on stage from Qualcomm. We'll be typing as fast as we can to give you the latest from the show.
Over 60 phones used the Snapdragon 888 platform that was revealed in 2020, and that includes a lot of big name devices. A lot of those devices then went on to feature in our ranking of the world's very best smartphones.
The Samsung Galaxy S21 series, Asus Rog Phone 5, OnePlus 9 Pro, Xiaomi Mi 11 series, Sony Xperia 1 III, Oppo Find X3 Pro, ZTE Axon 30 Ultra, Samsung Galaxy Z Fold 3, Galaxy Z Flip 3 and many other devices featured that chipset.
Logically, we'd expect 2022's best smartphones to also feature this next-gen platform... when they're revealed. Whether we'll hear from any of those manufacturers today remains to be seen.
2021 has to be a big year for Qualcomm as it has seen tough competition throughout the last 12 months. The new MediaTek 9000 Dimensity SoC was revealed less than two weeks ago, and many have agreed it seems like a major step up for that brand that has traditionally lagged a little behind Qualcomm's technology.
The iPhone chipset - that's the A15 Bionic - has proved strong in the iPhone 13 series, and Google's new Pixel 6 and Pixel 6 Pro both feature the company's first attempt at its own chipset. That's called the Tensor, and it likely means Google won't be using the new Qualcomm chipset in its 2022 devices.
Lots is changing within the chipset space, so Qualcomm will likely be looking to today to make a serious impact with its announcements.
Apologies for the delay, we've just got into the room ready for the event to start. It hasn't started yet, so bare with us while we wait for the big launch to begin.
Before the event starts, we can introduce you to our coverage of the big event. We've learned lots about the new Qualcomm Snapdragon 8 Gen 1, which is the name of the new platform.
You can read more about the chipset in its full form below, and we'll have more updates coming live as the event gets underway.
Here we go, the music has started and the event is about to begin. We'll be talking you through everything as it happens on stage, but here's a reminder to check out our full coverage of the Snapdragon 8 Gen 1 below.
Don McGuire, SVP and Chief Marketing Officer of Qualcomm has just taken to the stage, and he's talking about how happy he is to be running live events again.
This does feel odd being at an actual tech launch again after almost two years of virtual launches.
McGuire is talking us through how the Snapdragon brand is the number one global smartphone mobile processor brand. On stage, we can see adverts for the OnePlus 9, Oppo Find X3 Pro, Samsung phones, Xiaomi phones, Redmi phones and Black Shark.
Could that be a hint at where the Snapdragon 8 Gen 1 will be next year? It could be, but we've yet to hear anything official from any brands.
Why isn't this new chipset called the Snapdragon 898? Qualcomm is changing it up in 2021, and we've spoken directly to a few of the company's representatives about why this has changed.
Lightning-fast connectivity, cutting-edge performance and immersive experiences are the three main pillars of today's announcement. That's according to Cristiano Amon, Qualcomm's CEO who is talking on stage right now.
Most of this is prelude so far, so we're going to talk more about this name for the next-gen chipset. So why has this happened, and why is now the right time for Qualcomm to do this?
Ziad Asghar, VP of Product Management at Qualcomm, told TechRadar, "People know that 8 is basically the highest tier that we have. So we thought let's simplify this – let's call it the Snapdragon 8.
"This one will be called the Snapdragon 8 Gen 1, and then as we go further we'll call it Gen 2, Gen 3 and so on. I think it really simplifies it, and you don't have to remember three numbers."
Debra Marich, Senior Director of Product Marketing at Qualcomm, told TechRadar during a briefing for the new chipset, "We're strengthening our Snapdragon brand as a standalone product brand for consumers, and we'll be leveraging the equity we've built in the last Snapdragon brand for the past 10 years."
Christano is now moving onto the technology inside the new chipset, and it includes a Snapdragon X65 5G modem-RF. It features up to 10Gbps download speeds, but the company is also keen to work on upload speeds as well.
3.5 Gbps uploads are possible with this next-gen chip. An example of what that really means is coming up on stage... and it's an 8K live video call that is being done over a 5G connection on Verizon.
The quality seemed good throughout the video call, even blown up on a massive screen in front of us. This isn't a gamechanging use case for most people, but it proves that improved upload speeds are an important innovation for the next stage of 5G.
What else would fast upload speeds mean? It'll open up further possibilities than just upload videos to your Instagram faster than ever. We're thinking about how this could have an impact on augmented reality experiences and more.
5G mmWave download speeds are 19x faster than sub-6 5G technology in the US. That's according to stats that Qualcomm has shown on stage - we missed the source - and that's why the company is making a big point about its push for improved mmWave features.
We're moving onto the camera, and this is where things get exciting. Qualcomm is talking about how the rear camera is one of the biggest reasons people upgrade their smartphone so the company needs to get this right.
It's right, especially when many of the best camera phones of 2021 didn't feature a Qualcomm chipset inside. The iPhone 13 series remains one of the big contenders for that title, while the Pixel 6 and Pixel 6 Pro both have a fantastic camera experience with its new Tensor chip inside.
8K video was just played on screen, and this new platform allows for 8K HDR on a smartphone for the first time. Whether any manufacturers include this features remains to be seen.
Christiano has moved onto Snapdragon Sound, and he has just announced this is the first chipset to include streaming lossless CD audio over Bluetooth. Musician JP Saxe is now on stage to talk about what this technology means for him.
Many camera features were skipped over in the launch, but there are lots of innovations you can read about in our full coverage. A few of the higlights are below:
An 18-bit ISP
Burst mode is capable of up to 240 12MP photos a second
A new bokeh for video mode
Improvements for wide-angle photography
Video Super-Resolution for Extreme Zoom
A sketch on stage with Christano and JP Saxe saw the musician playing a song called "This is How CEOs Make Fun of Muscians" on a ukulele. It was one of the oddest things we've seen during a Qualcomm launch, but it was genuinely quite funny.
We're onto mobile gaming. So far, we're hearing lots about why mobile gaming is so big, why it's important for the company to innovate in this area and more. Translation: Qualcomm is going even bigger on mobile gaming in 2021 and beyond.
Qualcomm is announcing a partnership with ESL, which is the world's biggest eSports company.
Craig Levine, co-CEO of ESL, in now on stage. Levine has said the two companies will announce "something really big next year", so we don't really know what this partnership means yet.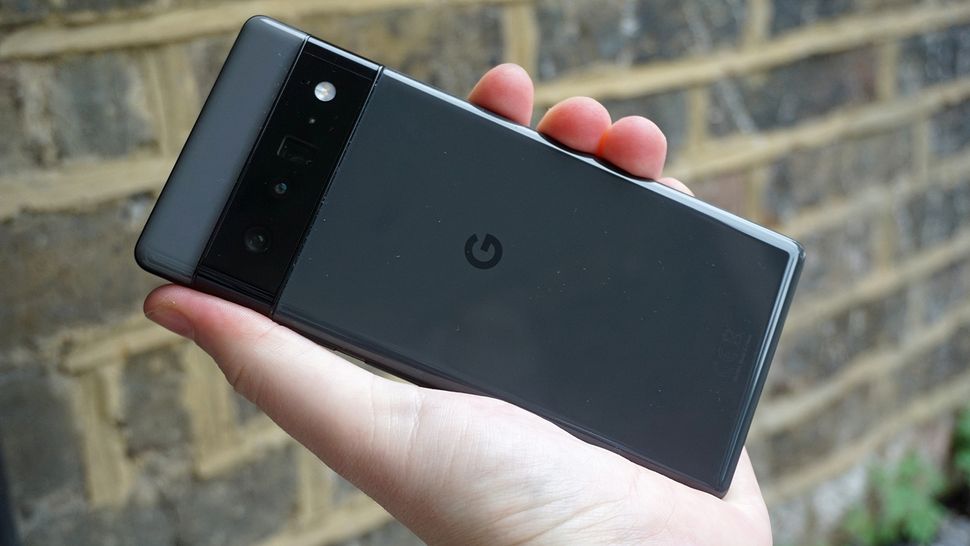 Well... here's a surprise. Hiroshi Lockheimer from Google has just entered the stage. We didn't expect Google to be represented on stage, especially as the company moved away from Qualcomm for its Pixel phones in 2021.
Qualcomm just showed a range of logos on stage for companies that use its products, and it may be we see these are the manufacturers that will use the Snapdragon 8 Gen 1.
The manufacturers mentioned were Vivo, OnePlus, Asus, Sony, Sharp, Motorola, HTC, Lenovo, Nubia, Meizu, Black Shark, Leica, Kyocera, iQoo, Xiaomi, Oppo, Honor, Samsung, ZTE, Poco, Realme, Redmi, Fujitsu and HMD Global.
This isn't a gurantee that all the new flagships from these companies will be using the Snapdragon 8 Gen 1, and we have also listed almost every smartphone maker on the planet.
We didn't get any meaty announcements from Google there. It seemed it was to further confirm that the two companies are still working together, despite Google moving to its new chipset.
It was the first time we've heard Google IO 2022 mentioned, which we expect to happen in May 2022. The company hasn't confirmed plans yet, but that heavily suggests it'll be taking place next year.
It's not a surprise, but the new Snapdragon 8 Gen 1 looks physically similar to the Snapdragon 888. Nevertheless, below are some great photos of the new chipset so you can see it in the real world.
Qualcomm's chips are everywhere, so I took its latest "everywhere" - on a roving #SnapdragonSummit photo walk.The new Snapdragon 8 Gen 1, coming soon to a high-end Android near you.(📸: Sony Xperia Pro-I + Snapseed. Travel, lodging and entertainment provided by Qualcomm.) pic.twitter.com/UmTXpTGKYIDecember 1, 2021
Qualcomm has been running through all the features we've heard about over the last hour or so. This feels like it may be finishing up, so that may be the end of the opening keynote.
We'll have more news throughout the rest of the day as we learn more about the new mobile platform and other announcements from Qualcomm.
Whoops, that wasn't the end. Qualcomm is now confirming the name of the new chipset (something we'd already told you) and it's the Snapdragon 8 Gen 1. The idea here is that future generations will be called the Snapdragon 8 Gen 2, Gen 3 and so on.
For its lower tier products, they'll follow a similar structure. For example, the 700 series will now be called the Snapdragon 7 Gen 1 and so on.
Lei Jun, Founder and CEO of Xiaomi is now on stage in the form of a video, and he has confirmed the Xiaomi 12 will be the first to use the new chipset. He also said the product "will be available soon".
Rumors suggest we may be seeing the 12 introduced during December. That'll likely be a China-only launch, if the company follows its normal cadence of launches. We'll then probably see it introduced in further markets at a later date.
That's the end of the big show. The keynote is now over, and we're expecting to learn further details about the new platform as the rest of this week goes on.
Below, you'll find all of our coverage on the event so far. We may be back soon with futher detail about the chip, if there's anything interesting in the next element of the event.
We're back, and it's to tell you that a new Motorola Edge phone is coming. Ruben Castano, Head of Customer Experiences at Motorola, said, "All the experiences you saw today will be available very soon on an upcoming Motorola Edge device.
"In fact, in just a few days we will reveal one of the very first smartphones to launch on this new Snapdragon 8 platform in China."
That quote suggests this device may be exclusive to those in China, so this may not be a handset you're able to buy. Previously, Motorola has introduced some smartphones in China and then brought them to other countries under new names at a later date.
Bit more Snapdragon 8 Gen 1 news for you, and it's another smartphone you may be able to buy. Oppo's next flagship - highly likely to be the Find X4 - is now confirmed to feature the new Qualcomm chipset.
Day 2 is underway at Tech Summit 2021, and we're waiting on the company's second keynote. It is set to start at 3PM PST / 6PM EST / 11PM GMT (or 10AM AEDT on Thursday, December 2).
Below, you can tune into the event when it starts later today. We'll be talking you through all the biggest announcements in this live blog as we're live at the tech show.
What can you expect today? Qualcomm has yet to confirm anything firm, but a representative for the company has called it the "Snapdragon Beyond The Smartphone" keynote.
The company's website gives us more detail where it says, "Qualcomm President and CEO Cristiano Amon's keynote discusses his vision for the intelligent edge and Qualcomm's role across Infrastructure (5G + Wi-Fi 6), Compute, Handheld Gaming, Auto, and more."
Since yesterday's big show, the Qualcomm Snapdragon 8 Gen 1 has been confirmed for two new products. The first is the next flagship phone from OnePlus, which we believe will be called the OnePlus 10.
That's according to the company's CEO, who confirmed the new Qualcomm chip will be in its next device.
The upcoming Realme GT 2 Pro is also confirmed to be using the Snapdragon 8 Gen 1. This is the first time Realme has made a flagship phone, so we're excited to see what this is able to do.
Here we are again. Today's big show has yet to begin, but we're not able to tell you all about today's announcements.
There are two biggies you need to know about. There's a new computing platform called the Qualcomm Snapdragon 8xc Gen 3 that has debuted today. You can read all about that here.
Meantwhile, Qualcomm has also announced its first ever mobile gaming dev kit. It's made in collaboration with Razer, and it is something you won't be able to buy yourself. This is design as a device for developers to use to make the most of the Qualcomm platform.
We are now in the room for day 2's keynote, and we're just waiting for it to begin. Expect the show to begin in the next few minutes, and we may soon hear more detail about each of these new announcements.
I expect them to start off with the new computing products.
Don McGuire, SVP and Chief Marketing Officer at Qualcomm is now on stage. It's time for the preamble. It's clear today is around other products that aren't mobile.
Christiano is talking about the metaverse as part of the opening for this show. Qualcomm is outlining its intention that it wants to be the company that will be supplying the devices for the eventual metaverse.
"Snapdragon is your ticket to the metaverse", according to the rear screen at the moment.
Andrew Bosworth, CTO and Head of Reality Labs at Meta has just appeared on stage inside the company's own VR video calling app. That's the one we saw earlier this year when Facebook originally changed its name to Meta.
Qualcomm and Meta seem to be working closely together on upcoming projects.
There's nothing firm here about any clear announcements, but they're talking about how devices powered by Qualcomm are allowing for the metaverse to come to fruition.
The new Snapdragon G3x Gen 1 gaming platform has just been revealed on stage. The below is the new mobile gaming console that Qualcomm has made, but be warned that this is just dev kit for the timebeing.