We'd love to see an iMac 2018 refresh – shortly after the iMac 2017 released with 7th-generation Intel Kaby Lake processors, the chip manufacturer released its 8th-generation Coffee Lake chips – with 9th-generation Coffee Lake Refreshchips hitting the streets earlier this month. So, the iMac is currently two generations behind the competition when it comes to hardware, but we think the iMac 2018 could level the playing field.
Following the surprise announcement for the MacBook Pro 2018, we may see the same happen with the iMac 2018. We've seen speculation from famed Apple analyst Ming Chi Kuo suggesting that the iMac 2018 will be one of the Macs released by Apple – alongside the Mac Mini 2018.
It shouldn't be too surprising that Apple is staying quiet about the new iMac, especially considering that it was absent at the October 30 hardware event. Until we hear more about the new iMac from Apple, though, keep this page bookmarked, as we'll keep it updated with all the latest information as it comes out.
Cut to the chase
What is it? A new version of Apple's all-in-one iMac
When is it out? November 2018 at the earliest
What will it cost? Likely starts at $1,099 (£1,049, AU$1,599)
iMac 2018 release date
Last year's model, the iMac 2017, was revealed back at WWDC 2018, but Apple didn't repeat themselves this year. And, because there was no Mac hardware at the iPhone XS event, we're hope to see the iMac 2018 make an appearance by the end of the year – but it's not looking good..
Whether or not that it makes it out by the end of the year, we still think a new iMac is on the way. We've seen plenty of speculation that a new MacBook is coming – we just hope the iMac 2018 happens at the same time.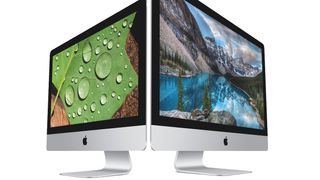 iMac 2018 price
Again, there's not much to go on right now concerning what the price of a 2018 iMac might be. Hopefully, the price won't stray too much from last year's models, unless there is going to be some seriously large upgrades when it comes to components.
The base price of last year's iMac is $1,099 (£1,049, AU$1,599), so we'd like to see a similar price with the iMac 2018. Of course, the iMac comes in various configurations (and prices) to suit your needs.
However, recent shortages, especially in Intel's processors, may lead to an increase in manufacturing costs that Apple will likely pass on to the consumer.
With the high-end iMac Pro starting at $4,999 (£4,899, AU$7,299), we can envision an iMac 2018 costing between $1,000 (£1,000, AU$1,500) and $2,500 (£2,000, AU$3,000).
iMac 2018: what we want to see
While we don't know much of anything about the iMac 2018 , we still have plenty of ideas about what we'd like to see in a new version of the all-in-one. Read on for your wish list of what we want to see out of the iMac 2018.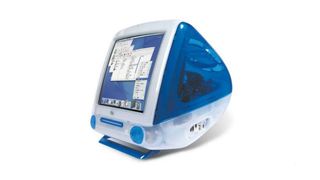 Celebrate the 20th anniversary in style
For any gadget, 20 years in the business is a big deal, so we'd love to see Apple do something special to mark the anniversary for this year's iMac.
Apple have released special versions of its hardware to mark milestones before, such as the Twentieth Anniversary Macintosh, which was released in 1997 to mark Apple's 20th birthday. Not to mention the release of the iPhone X to mark the 10-year anniversary of the iPhone.
With the iMac being so beloved, and its design so iconic, a special version of the iMac 2018 that paid tribute to its past could be a big hit with Apple fans and collectors.
A revamped design
While we love the look of the iMac, it's sort of had the same design for the past 10 years, so 2018 could be a great year to tweak the look. That could mean a minor revision, such as slimming the body even further, or something more drastic.
Rumors of an iMac redesign have been swirling since a post on Reddit, apparently by a 'Foxconn Insider' who worked for the company that builds the devices for Apple, claimed there would be an update to the iMac and its peripherals.
Color-wise, the aluminum design of the iMac has been a staple since 2007, so we wouldn't mind seeing another color option with the iMac 2018 – perhaps a Space Gray version, like the iMac Pro?
Take inspiration from the iMac Pro
The iMac Pro is a fantastic device, and while it is definitely a product aimed at a completely different audience than the iMac 2018 will be, there are a few things the standard iMac could incorporate from its more expensive sibling.
We'd love to see the iMac 2018 ditch the hard drive, and instead stick with solid state drives – this would allow Apple to make it even slimmer, while giving it a huge speed boost. Even better for photographers and filmmakers is if Apple allowed UHS-II SD card support, thereby streamlining the post-production process.
The iMac Pro also features some clever cooling technology to help reduce the heat of the components, again allowing for a thinner design without noisy fans, and we'd love to see that in the iMac 2018 as well.
However, if Apple includes the T2 chip used for security and 'Hey, Siri' commands in the iMac 2018, users might have to deal with the fact that Apple locked it out to third party repairs. Make sure you pick up that AppleCare, is all we're saying.
Oh, and did we mention we'd really like to see a Space Gray iMac?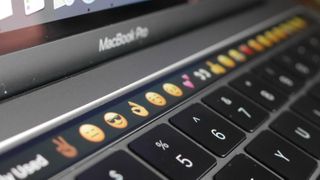 Take inspiration from the MacBook and iPhone
Whilst we're getting ideas from other Apple devices, there's a few things we'd like to see from the iPhone and MacBook appear in the iMac 2018.
For example, how cool would it be if the Touch Bar from certain MacBooks turned up on a redesigned iMac keyboard? Those touch-sensitive buttons would be a fantastic addition.
Also, we've been very impressed by the Face ID technology of the iPhone X, so if Apple is thinking of upgrading the FaceTime camera on the iMac 2018, we'd love to see this included, so we could unlock our new iMac with just a glance.
Boosted specs
While know pretty much nothing about the hardware that'll be included in the iMac 2017, we'd love to see it include the latest and best components when it's revealed.
Now, what we really want to see is Apple shoving the latest 9th-generation Coffee Lake Refresh processors into the iMac 2018, so that Apple fans could have access to these octa-core behemoths. But, even if Apple is more conservative and sticks with an 8th-generation Coffee Lake processor, the iMac 2018 will still get a huge performance boost over last year's model.
The processing probably won't be ending with a six-core CPU, either. Three of the Macs that Apple is rumored to be releasing this year will supposedly offload some functionality to Cupertino-crafted silicon. This will probably amount to 'Hey Siri' commands, like they do on the iMac Pro, but Apple could do something crazy here.
This second processor is likely part of Apple's rumored 'Kalamata Initiative', which will see the Cupertino giant replace all Intel processors with its own by 2020. This is a huge ordeal, to be sure, but Apple seems to be well on the way working on its own chips in a super-secret lab.
Graphics-wise, the iMac could stick with AMD's Vega graphics cards, and if Apple goes for one of the latest AMD card, or even one that has yet to be released, then the iMac 2018 could have some serious graphical chops.
Fingers crossed we see some – or all – of these predictions come to fruition on October 30.
These are the best Macs that 2018 has to offer so far
Gabe Carey has also contributed to this report