How to watch Godzilla vs Kong: stream latest MonsterVerse instalment online now
Monsters, monsters, and more monsters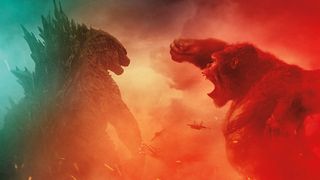 (Image credit: WarnerBros)
The ultimate beast-off, watch Godzilla vs Kong online now as WarnerBros releases another 2021 title straight to streaming and VOD platforms. The fourth instalment in Legendary's MonsterVerse franchise, Adam Wingard's foray into these monstrous Titans is now available to watch with a HBO Max subscription for those in the US. For those outside of the US, keep reading to find out how you can watch Godzilla vs Kong from the comfort of your own home.
How to watch Godzilla vs Kong online
Release date: March 24, 2021
Director: Adam Wingard
Cast: Millie Bobby Brown, Alexander Skarsgård, Rebecca Hall, Brian Tyree Henry
Run time: 1 hour, 53 minutes
Rating: 12A
Watch in US: subscribe to HBO Max
Following on from Godzilla (2014), Kong: Skull Island (2017), and Godzilla: King of the Monsters (2019), it seems inevitable that these two should cross paths. Yes, Earth's remaining Titans finally meet, with humanity caught in the crossfire of their destructive path as they come to blows.
Meanwhile, a star studded cast featuring Alexander Skarsgård, Millie Bobby Brown, Rebecca Hall and Brian Tyree Henry work to uncover the truth behind the Titans' origins. Venturing into uncharted territory and realms of the world to discover the probability of mankind's survival alongside these monsters, they'll also have to work hard to maintain their safety as a conspiracy rises to wipe out the beasts forever.
Already delayed from its November 2020 release due to the ongoing Covid-19 pandemic, we will see the star studded cast of Godzilla vs Kong predominantly arrive on streaming services or through paid-VOD around the world. Find out where to watch Godzilla vs Kong online where you are.
---

How to watch Godzilla vs Kong online in the US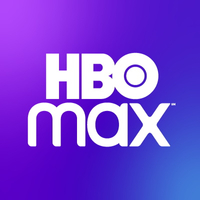 You can now watch Godzilla vs Kong online on HBO Max, streaming for 31 days from its release on March 31 as a part of WarnerBros ongoing 2021 movie release strategy. Alongside Godzilla vs Kong, you'll be able to watch The Suicide Squad, Mortal Kombat and Matrix as they're released with a HBO Max subscription for just $14.99 a month.
As well as brand new blockbuster movies, you can use your HBO Max subscription to also binge TV shows like It's a Sin, I May Destroy You, and Sex and the City exclusive to HBO. You can also watch Justice League - the Synder Cut.
Available to watch on a number of devices including media streamers like Roku, Fire Stick, and Chromecast, also access HBO Max on iOS and Android devices, gaming consoles like PS4, PS5 and Xbox Series S and X. Also watch on most Smart TVs and on Mac and Windows desktops.
How to watch Godzilla vs Kong across the rest of the world
Godzilla vs Kong received its theatrical release internationally on March 24 with the possibility to watch Godzilla vs Kong in countries and cities where cinemas have begun to reopen. Otherwise they received PVOD options across the usual culprits.
The UK release of Godzilla vs Kong fell a bit later than the rest of the world with the official release falling on April 1, with the option of PVOD. This means renting from streaming platforms like Amazon Prime Video for £15.99. For the same price, you can also rent from Sky Store.
In Australia, you can watch Godzilla vs Kong in what is fast becoming 'the old fashioned way' with the fourth instalment in the MonsterVerse released in cinemas
Meanwhile, Canada can choose between watching in movie theatres or benefitting from the home premier with Godzilla vs Kong available to rent from Google Play Store, iTunes, and Cineplex Store from March 31.
Sign up to receive daily breaking news, reviews, opinion, analysis, deals and more from the world of tech.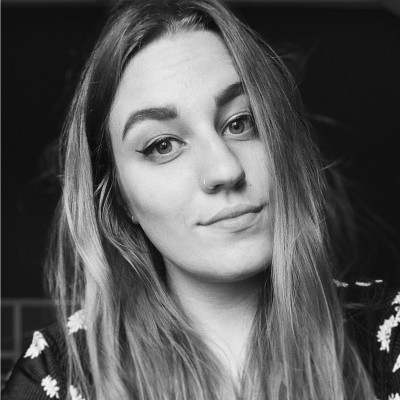 Alice is eCommerce Editor at Future with a focus on streaming services, such as Disney Plus and HBO Max, and VPN. She predominantly writes buying and streaming service guides, as well as how to watch articles. Previously a Commercial Content Writer at Trusted Reviews, Alice has five years experience giving online buying advice, and over two years writing about consumer tech.