Galaxy Z Flip 5's cover screen is going to be able to do more with your favorite apps
Making the cover screen more usable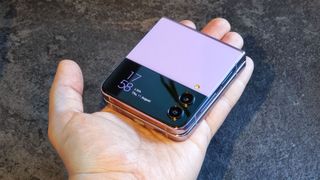 (Image credit: Future)
The leaks have been extensive but we're constantly learning more about the experience the Samsung Galaxy Z Flip 5 looks set to offer, and this latest tidbit centers around the expanded functionality of its significantly larger cover display.
We've heard multiple times that Samsung is shelving the old 1.9-inch cover screen that's featured on the last two generations of Galaxy Z Flip, and replacing it with a significantly larger 3.4-inch panel, which will dominate the upper half of the phone's back. However, until now, we've not really had much visibility on how Samsung intends to utilize all that additional screen real estate.
It's assumed that some, if not all, of Samsung's first-party apps will offer varying degrees of additional functionality on the Flip 5's cover screen. There's already talk of an optimized version of the Samsung Keyboard in the works, letting you do more than simply check the weather, your calendar or your next alarm, control your music or set a timer – as is possible on the current Samsung Galaxy Z Flip 4.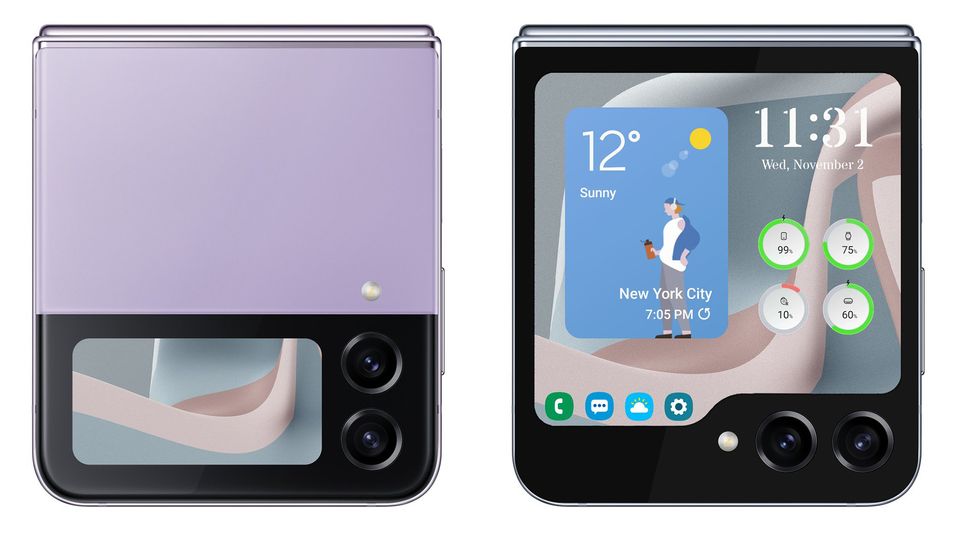 According to a report originating from SamMobile, multiple Google apps have also apparently now been optimized for the cover screen experience too.
Users will apparently be able to navigate using Google Maps without having to open up the Flip 5, action conversations in Messages, watch YouTube and potentially more – we'd love to see a Google Keep or Google Tasks experience on there too; for actioning to-do lists and the like.
Google and Samsung have a long history of cooperation and collaboration – recent notable endeavours include the development of Wear OS 3 and its subsequent debut on 2021's Samsung Galaxy Watch 4, but more specifically with regards to the South Korean company's foldables, Google already created a dedicated Flex Mode experience for Google Meet; letting users leave their Z Flip 4 partially folded on a flat surface for hands-free video conferencing.
Who has the best coverage?
The cover displays on the best foldable clamshells have evolved a lot in the category's short time in the market. The original Galaxy Z Flip's tiny 1.1-inch outer screen wasn't good for much more than checking the time while, more recently, Oppo's debut entry – the Find N2 Flip – boasted 'the largest cover display of any clamshell foldable' when it launched earlier this year.
Then there's Motorola's famed Razr revival, which started with a larger 2.7-inch cover screen (compared to its then-rival, the Galaxy Z Flip 5G) on its 2019 re-entry and has now culminated in a similarly sizeable outer display to the promised cover screen on the Z Flip 5, with the unveiling of the Motorola Razr Plus/Razr 40 Ultra, with a 3.6-inch panel that can run fully-fledged apps, like TikTok.
Image 1 of 6
The main takeaway is that, assuming SamMobile's sources are correct, the Galaxy Z Flip 5 should have a lot more to offer users, in terms of functionality and convenience, and if all goes to plan, we only have until the end of July to see it for ourselves.
Sign up to receive daily breaking news, reviews, opinion, analysis, deals and more from the world of tech.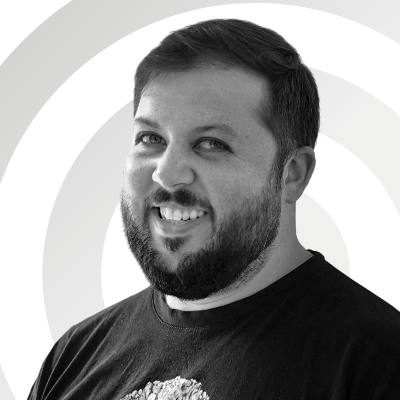 Alex joined as TechRadar's Senior Phones Editor in June 2022, but brings over a decade's worth of experience to the role, with an expertise in smartphones, tablets and wearables. He's covered keynotes hosted by the biggest brands and attended the launches for some of the most influential mobile products of the last few years. His experience was amassed at some of the most reputable consumer technology publications out there, including GSMArena, TechAdvisor and Trusted Reviews.