Internet service provider Aussie Broadband has just launched access to the NBN's latest and fastest consumer NBN speed tier, a 1Gbps service offering unlimited downloads at speeds of up to 1000Mbps – and it's selling for a surprisingly affordable AU$149 a month.
With a download speed of 1Gbps, this brand new 1000/50 tier is set to be four times faster than what was previously available to consumers, with top speeds formerly maxing out at 250Mbps.
Given Aussie Broadband is the first in the market to offer NBN 1000, the ISP has warned it's as yet unable to provide definitive numbers on peak evening speeds, with managing director Phillip Britt saying it is a "best effort service".
"We think that the plan should achieve off-peak speeds of up to 80-90%, depending on the technology type," says Britt.
"For the moment, we will be advising customers our peak evening speeds for our 250Mbps plans as a baseline until we have collated enough data from our own network testing."
With the peak evening speeds for Aussie Broadband's NBN250 plans currently listed as 215Mbps, that means you'll be getting these speeds at the very least – but it'll likely be a lot faster.
Even if the peak evening speed is just 215Mbps, this NBN 1000 plan will far outpace Aussie Broadband's NBN 100 deal, which promises a typical evening speed of 86Mbps.
Can you get it?
Before rushing to sign up though, there are a couple of caveats you should be aware of. Namely, the plan is only available on two types of NBN connection – fibre-to-the-premises (FTTP) and hybrid fibre coaxial (HFC). And while all FTTP connections can sign up for 1000Mbps, that speed will only work with a select subset of HFC installations – estimated to be roughly 7% of the total.
To see what's available in your area, you can check your address on Aussie Broadband's website – note that you may need to select 'Build your own' to see the higher-speed 250Mbps and 1000Mbps plans.
Aussie is also recommending eligible customers get themselves a Wi-Fi router that will be able to cope with the super-fast speeds, going so far as to suggest the Google Nest Wifi, as standard modems may not be able to handle distribution of that higher download bandwidth around the home.
If you're connected via HFC but have found you can't access that 1000Mbps tier, there is some slightly consoling news: Aussie Broadband has dropped the prices on its 250Mbps plans to make them more competitive with this new 1Gbps offering.
The ISP has announced its mainstream NBN 250/25 unlimited plan will fall from AU$169 to AU$129 each month, while the NBN 250/100 unlimited plan (for users who need extra upload bandwidth) has been reduced from AU$219 to AU$209.
---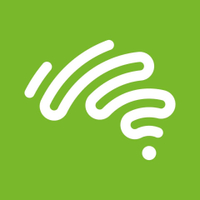 Aussie Broadband | NBN 1000 | Unlimited data | No lock-in contract | AU$149 per month
Aussie Broadband may be the first in the market to offer NBN 1000 to residential addresses, but that hasn't stopped the telco from offering an incredibly competitive plan. For download speeds of up to 1Gbps and upload speeds approaching 50Mbps, you'll pay just AU$149 a month. Aussie has rightly cautioned potential customers that it's yet to determine definitive numbers on peak evening speeds, though they've put forward 215Mbps as its baseline, so you'll at the very least get that. Overall, if you're connected to the NBN through FTTP or one of the lucky 7% of HFC users, this is an insanely good deal.