If you're looking for outstanding performance at a manageable price, the best Asus gaming laptops might be the ideal way to achieve your gaming dreams. Not only do they pack a punch and come with an affordable price tag, but they also are reliable and well-designed products.
Offerings like the surprisingly stellar ROG Zephyrus line provide a glimpse into what makes these gaming notebooks so great. There's that relatively low price, of course, as well as an impressive amount of power. But, there's also a decently long battery life and a slick design that attracts even non-gamers. And, you don't need a heavy just-barely-smaller-than-a-desktop gaming portable anymore to power you through the latest games. One of these amazingly slim devices is more than capable.
So, consider one of the best Asus gaming notebooks for your next laptop. You'll be able to make the most of your budget and get one of the best gaming laptops for your needs, whether you're looking forward to the next big open-world adventure or are hoping to battle your friends online. And, make sure to check out our included price comparison tool to find the best gaming laptop deals right now.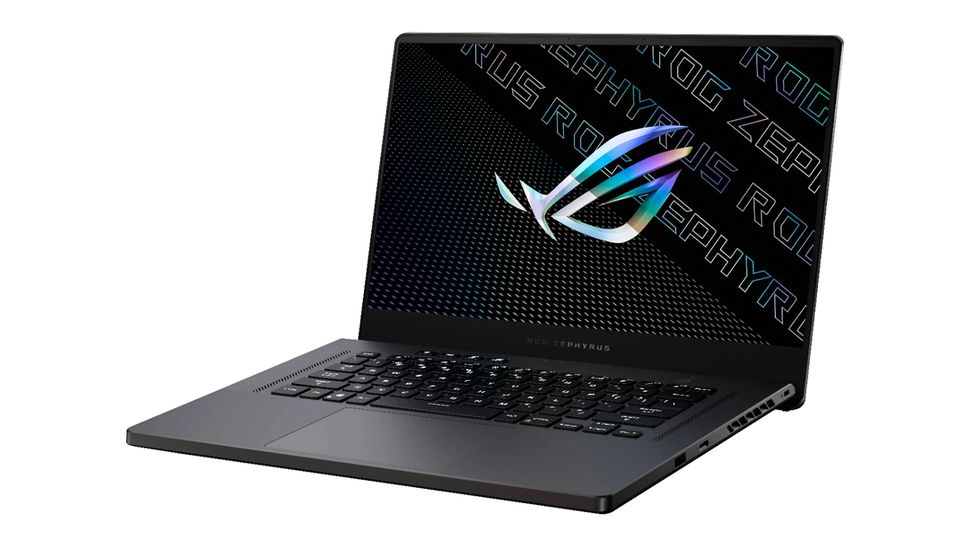 The ROG Zephyrus G15 is our new Asus gaming laptop champion for good reason. Fitted with the latest and most powerful AMD Ryzen and Nvidia RTX 3000 series, it's incredibly powerful and able to see you through the most demanding games. Of course, that legendary battery life has made an appearance, as well as that stylish chassis. If you want a high performing gaming laptop that's affordably-priced to boot, nothing beats this one.
Read the full review: Asus ROG Zephyrus G15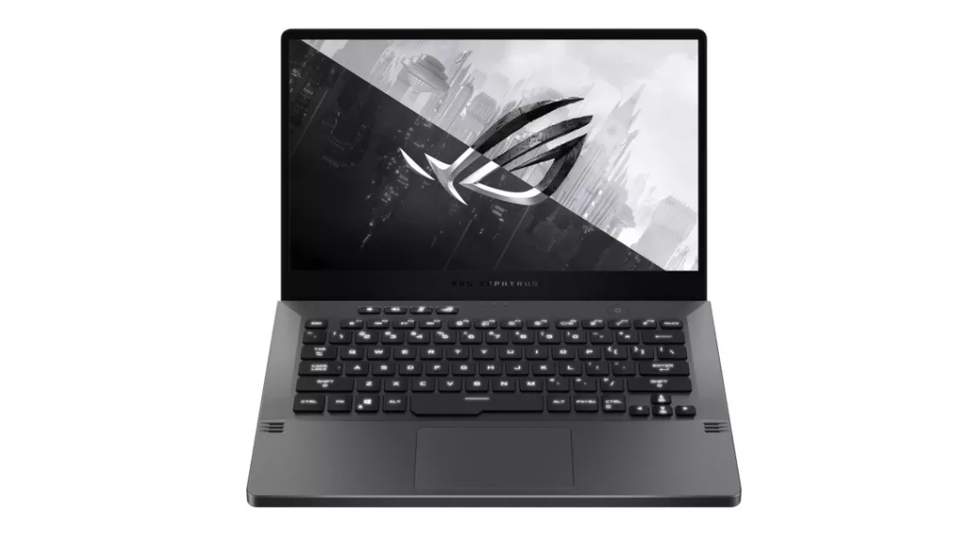 The Asus Zephyrus G14 (opens in new tab) may be designed like a gaming laptop, but it's proven itself a more than capable all-around laptop. Whether you are serious about your gaming or need a powerful laptop for productivity or content creation, this Asus laptop delivers incredible performance as well as an amazing battery life, a fast screen, and a thin and light chassis that makes it super portable. It's not the cheapest option out there, but you have to pay a premium for quality. And, if you're an AMD fan, you'll certainly appreciate the processor under its hood.
Read the full review: Asus Zephyrus G14
The Asus TUF line is no stranger to affordable great performers. Last year's Asus TUF A15, for instance, was simply brilliant while keeping things accessible to budget-conscious gamers. The Asus TUF Dash F15 is back to preserve that affordability while also delivering brute strength. It brings in Intel Tiger Lake processors, Nvidia GeForce RTX 3000 mobile GPUs, and up to a 240Hz 1080p display without costing a fortune while also keeping things light, thin, and military-grade durable. This is among the best Asus gaming laptops for those who don't want to shell out a bunch of money for one.
Read the full review: Asus TUF Dash F15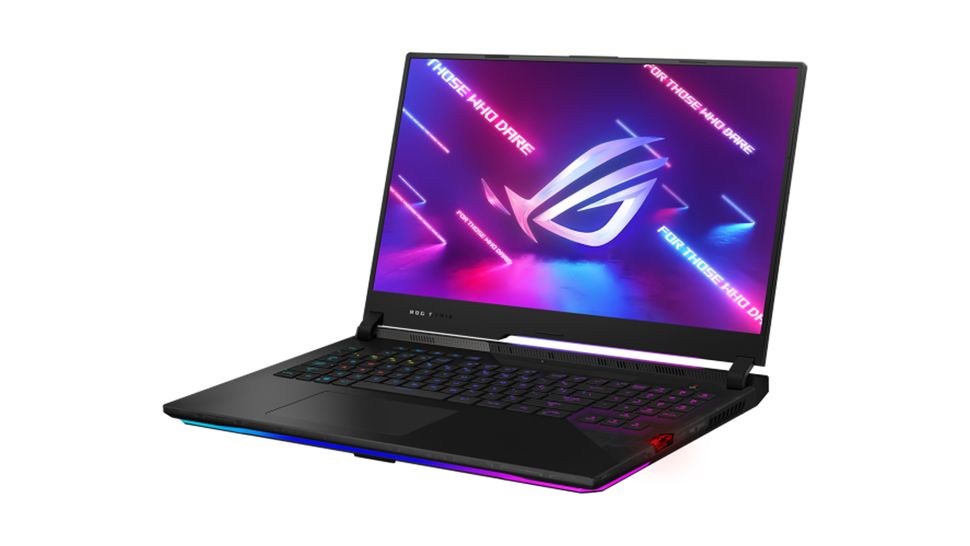 One of the most powerful gaming laptops that money can buy in 2022, the Asus ROG Strix SCAR 17 G733 barely breaks a sweat. That excellent performance is due to the impressive specs it's kitted out with, which also sadly put out of most people's reach, price-wise. If you can afford it, however, there are a few other things you'll love about it, including that unapologetic design that lights up like Christmas due to its resplendent RGB lighting and that optical mechanical keyboard that's simply one of the best we've experienced on a laptop. This isn't just one of the best Asus gaming laptops. This is among the best of the best out there, and a worthy consideration if you're not limited by your budget.
Read the full review: Asus ROG Strix SCAR 17 G733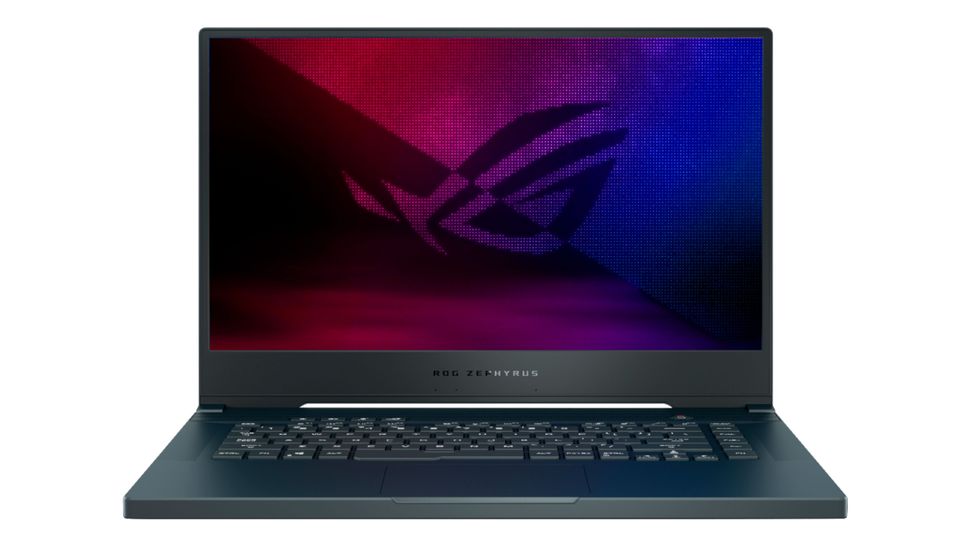 Those in the market for a mid-range gaming device might adore the Asus ROG Zephyrus M15 GU502. It's a great-looking piece of kit, serving as another entry to Asus' much-vaunted ROG Zephyrus lineup of stylish thin and light gaming laptops. And, that fast screen makes it a joy for gamers with a predilection for fast-paced games. But, does it measure up to the most powerful laptops out there? While not cutting-edge, the Asus ROG Zephyrus M15 GU502's specs are decent for graphically intensive games and its battery can last a while, which makes it the best Asus gaming laptop if you're not looking for a maxed out machine.
Read the full review: Asus ROG Zephyrus M15 GU502
Powerful great-value laptops aren't exactly a dime a dozen, so when one does come out every now and then, we're only too happy to test it out. The Asus ROG Strix G15 AMD Advantage Edition isn't just one of the best Asus gaming laptops; it's also one of the latest best value laptops to hit the streets. It's AMD's successful swing at the high-end, boasting AMD's top processor and GPU. But, it isn't just its performance that takes center stage here. That battery life is astounding as well, especially considering those powerful specs.
Read the full review: Asus ROG Strix G15 AMD Advantage Edition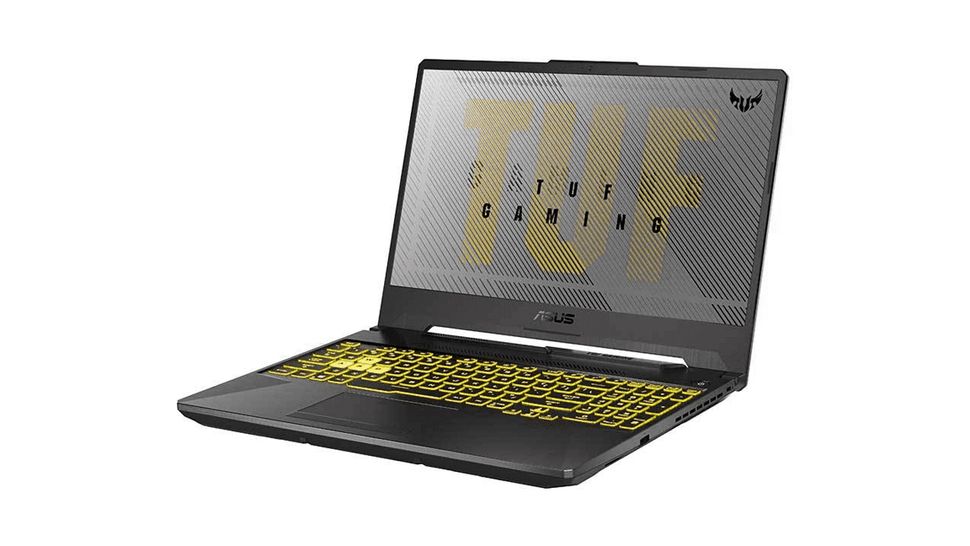 Budget-minded gamers have another excellent option in their hands. While Asus TUF A15's price tag isn't exactly bargain basement, it is among the best Asus gaming laptops for those who can stretch their budget just a bit for the sake of performance. This laptop touts not just an excellent display with a 144Hz refresh rate option and fantastic battery life, but also AMD's latest chips and Nvidia's best graphics cards for gaming in the budget and mid-range sphere. This gaming laptop is never going to compete with the most powerful out there, but it's an excellent value for gamers who don't really care to.
Read the full review: Asus TUF A15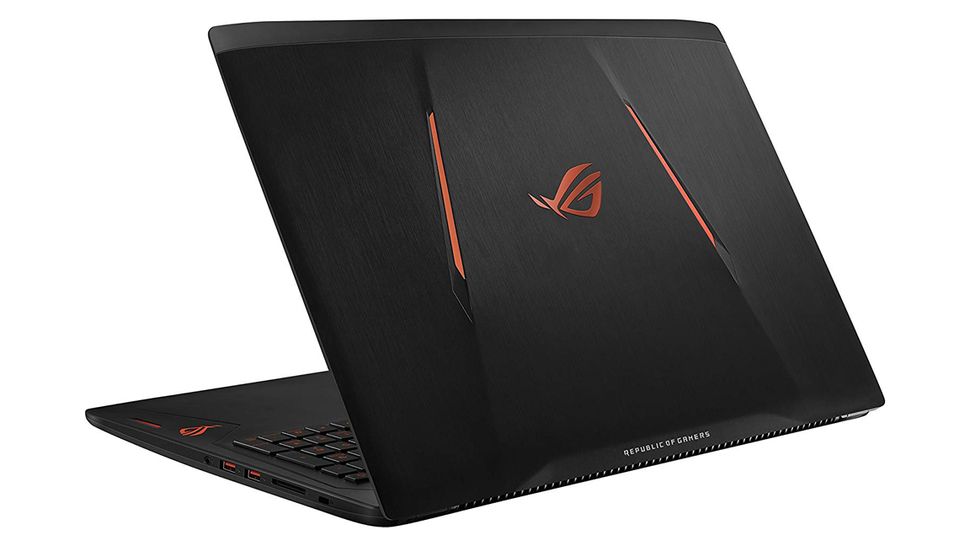 While the Asus ROG Zephyrus S GX701 is undoubtedly the best gaming laptop Asus has ever made, its high price means it just won't be for everyone. Luckily, there are a number of great Asus gaming laptops that are more affordable. Take the Asus ROG Strix GL502, for example, which offers excellent performance at 1080p.
Read the full review: Asus ROG Strix GL502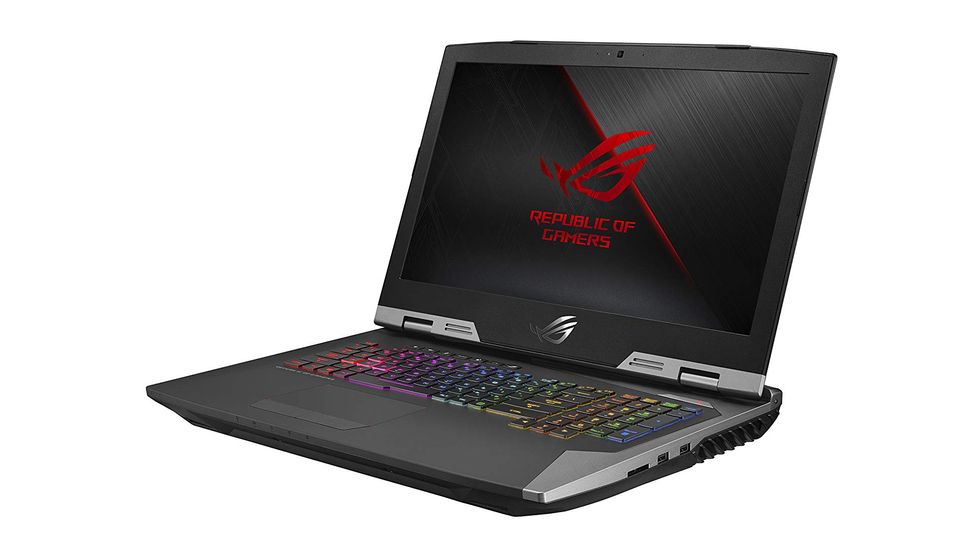 Sometimes a thin and light gaming laptop just isn't going to cut it. Sure, they're fun to carry around to play games on the subway or something, but when you need to pull out the big guns, a thick desktop replacement like the Asus ROG G703 is going to be your best bet. This beast only comes with an Nvidia GeForce RTX 2080 and can be packed with up to 64GB of RAM so you're going to cut through everything without a problem. As long as you have the cash, this is the most powerful Asus gaming laptop you'll find anywhere.
Read the full review: Asus ROG G703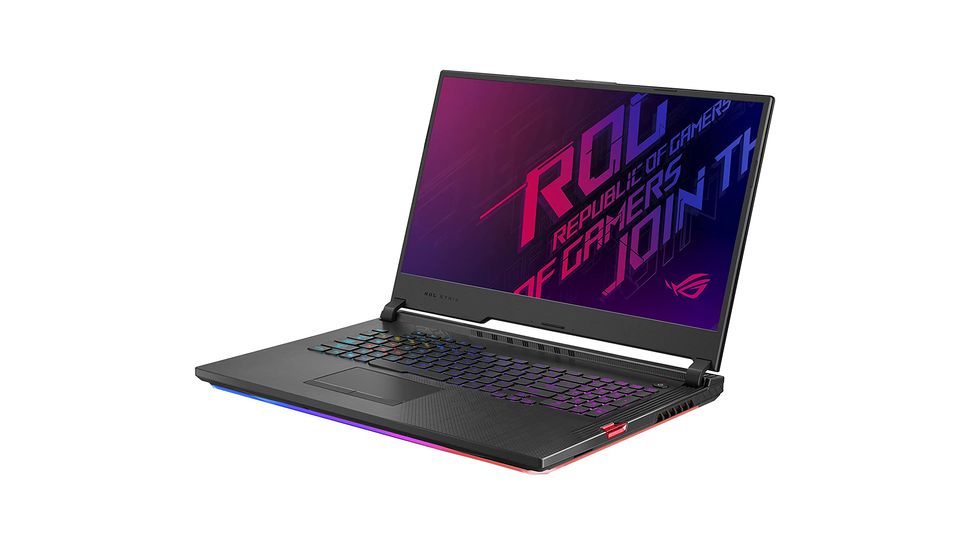 The Asus ROG Strix Hero III takes the limitations of its predecessor and improves on them considerably, most notably the thermal performance thanks to its 3D Flow Zone. There's a lot going for this Asus gaming laptop too, including its great speakers, number pad on the keyboard and the wraparound RGB light bar for a more immersive gaming experience. But perhaps the best features of this gaming laptop are the ROG Keystone, which unlocks customized effects and game-specific profiles when docked, and the 1080p display that rocks 144Hz to 240Hz refresh rate. Round those out with 9th-generation Intel Core processors and the best budget to mid-range Nvidia graphics cards for gaming, and you've got one incredible machine.